Massage En Masse
Published: Friday, March 19th 2010
---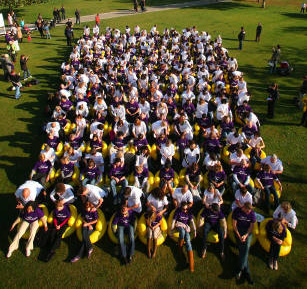 By Erika Allen

Have you always wanted to be in the Guinness Book of World Records?  Have you ever dreamed of having a massage in an open lavender field in Australia's spa Capital, Daylesford?  Both of those goals can be accomplished at the end of this month during Daylesford's upcoming Massage en Masse, during which 200 qualified massage therapists will treat 200 participants to a world-record-breaking simultaneous massage.

The current record for the world's "Largest Simultaneous Massage" was set in the US just last year with 167 participants, but Daylesford—as part of their effort to attract tourism and solidify their reputation as the best place in Australia to come for your spa and wellness vacation—is determined to blow the previous record out of the water.  Tourism and Events Minster Tim Holding has organized the program as a part of Victoria, Australia's "Lead a Double Life" campaign which promotes the diverse experiences you can have while visiting the area.

Holding promises that "Daylesford's mineral springs, boutique accommodations, art galleries, outstanding restaurants and proximity to Melbourne make it a great year-round tourism destination."   Spa destinations in Victoria include the recently redeveloped Peninsula Hot Springs, along with the many indulgent day spas.

Learn more about participating in the 400 person daisy-chain of massage therapists and massage enthusiasts on March 30th at http://www.daylesfordrecord.com.au/.