Five Ways For Five Moms to Use a SpaFinder Wellness Gift Card
Published: Wednesday, April 13th 2016
---
Mother's Day is just around the corner and we already know the best gift for mom is a Spafinder Gift Card! But with endless options and more than 26,000 locations worldwide – sometimes mom needs a little help picking the right way to use her gift! We wanted to make things easier, so we rounded up five ways for five different moms to use their SpaFinder Wellness Gift Card and to find the right spa or wellness experience for them!
For moms with daughters: There's nothing quite like the bond between a mother and a daughter. While there are stages of complete and total humiliation (on behalf of both parties), in the end you have a best friend, true confidant, and cheerleader for life. Spend some time nurturing that bond with a mother-daughter day (or getaway) at the spa. SpaFinder Wellness has insightful tips for ways to make the most of your mom-and-me spa day, from being sure to take care of the tip to booking a side-by-side massage.
For new moms: Let's face it, becoming a mother—while it comes with innumerable rewards—does not come with any free time. Suddenly every second is cherished, and a day at the spa, or even an hour at the gym, isn't always as easy to accomplish as it sounds, despite how badly you may need it. Enter mommy-and-baby yoga classes! Not only is yoga an excellent way to unwind and to find an inner calm, doing this together is a great way to create an even deeper connection—while simultaneously tightening up after baby. These classes are also an excellent way to meet with other new mommies! Find SpaFinder Wellness locations that offer mommy-and-baby yoga.
For grandma: Any woman would agree: The word "anti-aging" makes our ears perk up! Medical Spas are the perfect location for results-oriented, no-frills, anti-aging treatments—namely facials and peels. Chances are grandma has plenty of time to relax, so what she'll really want is something that's going to make her look and feel like she did back when Perry Como was putting number-one hits on the Billboard charts. Whether she wants a chemical peel, laser service, or an intensive facial, SpaFinder Wellness has a Medical Spa perfect for grandma.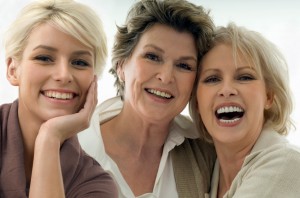 For any mom: No two moms are alike. Some love to Zen out, soaking in a spa pool and getting a facial or a massage (or both!); some thoroughly enjoy waking up early for a sunrise yoga class to get their asanas on; and others just revel in a quick mani-pedi at lunchtime. No matter what mom loves, SpaFinder Wellness Gift Cards make the perfect gift: They're accepted at more than 20,000 spa, wellness, fitness, yoga, and Pilates locations worldwide, can be used on an endless array of services, classes, or treatments, and never expire!