5 Tips for Mother-Daughter Spa Days!
Published: Wednesday, April 21st 2010
---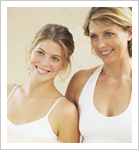 There's no better gift than the gift of spa for Mother's Day… except perhaps giving your mom a spa gift that includes you tagging along for some mother-daughter bonding and some indulgent relaxation for yourself! Now that's what we call a present! We've come up with some tips for making the most of a mother-daughter day at the spa to ensure that your mom enjoys her spa experience and that your day of leisure shows her how much you appreciate her.
Make a day of it… Treat your mom to brunch, or plan ahead to find a great place to have lunch near your favorite spa. Also, many day spas now offer lunch. Inquire at the spa you select.
Be sure to handle everything… Don't let mom reach for her wallet; bring cash for tips so that when Mom uses her SpaFinder Gift Card, she doesn't have to worry about the cost of anything!
Side-by-side treatments… Redefine the 'Couple's Massage' – it doesn't have to be just for love birds! Getting a couple's massage, where you receive massages simultaneously by two masseurs, with your mom ensures that you'll get to maximize your bonding time and get in a little extra chit-chat and catching up. And if your mom has never had a massage, she might really enjoy having you with her the first time. We also recommend manicures/pedicures as another great side-by-side treatment!
Pick up her favorite product… Did your mom just love the moisturizer her facial technician used or does her favorite spa have a signature product line? Purchasing her favorite product allows mom to take home the experience.
Try somewhere new…Check out SpaFinder.com to read reviews and treatment details so that even if your mom has a go-to spa you can create a tradition all your own by finding a place that is special for the two of you! Using filters as you search on SpaFinder, you can find a spa that has exactly what you are looking for and even book your appointments online.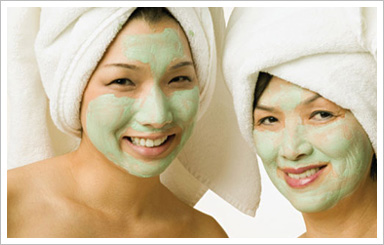 Most recent from Relationships