Ms. Hemingway Goes to Washington
Published: Thursday, February 16th 2012
---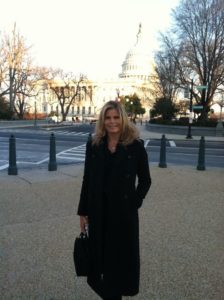 Advocating wellness for all, Mariel Hemingway, Academy Award®-nominated actress and national spokesperson for 2012 Wellness Week™, led sponsor SpaFinder's kickoff event in Washington, D.C., last week in the company of congressional leaders and wellness advocates.
On Capitol Hill, before more than 80 attendees, including the Washington Spa Alliance, both outside and inside-the-beltway press and national trade organizations, including National Coalition on Health Care, American Academy of Ophthalmology, American Medical Student Association, American Society of Plastic Surgeons and National Committee for Quality Assurance, Hemingway urged Americans to consider wellness their "birthright," as she unveiled the Wellness Week Pledge, seven simple steps Americans can adopt to help them live healthier, happier lives.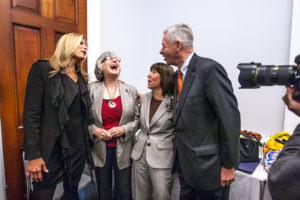 Hemingway invited all attendees to join her in taking The Pledge, which comprises eating a healthy breakfast, moving more, hydrating, connecting with nature, making sleep a priority, embracing the power of touch and finding silence every day.
Asked which step was most important to her, Hemingway answered the seventh, which was "to give myself the gift of silence." Along with her, Representatives Tom Petri (R-WI) and Lynn Woolsey (D-CA), themselves "passionate" about wellness, delivered welcome remarks at the event and were introduced by SpaFinder EVP Sallie Fraenkel. In addition, SpaEvidence.com co-founder Dr. Daniel Friedland addressed the crowd, urging them to actively take charge of their healthcare, and consider themselves "the CEO" of their overall health.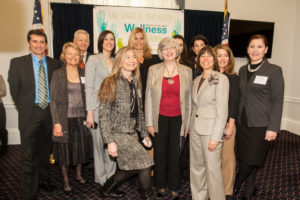 It was energizing to witness how Washington is "getting it" and as Fraenkel said in her intro remarks, "This is just the beginning…"
Also in attendance:
Legislative staff from House and Senate including: Senator Kirsten Gillibrand, Senator John Kerry, Senator Kent Conrad, Senator Lisa Murkowski, Senator Michael Bennett, Representative Charlie Rangle, Representative Pat Tiberi and House Committee on Health, Education, Labor & Pensions
Media including: National Journal, Congressional Quarterly/Roll Call, US News & World Report, The Hill, Washington Examiner, Washington Express, Washingtonian, Washington Life, Georgetown Dish, K Street Kate, All About the Pretty (blog), All Natural Annie (blog)