De-Stress: Taking Time for Silence
Published: Monday, February 13th 2012
in Mindset
---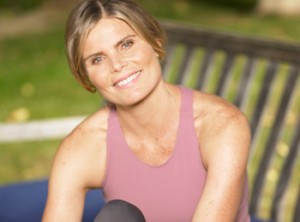 What does silence mean to you? For me it is the stillness of nature on a cool, crisp morning. Sitting outside on my deck with a hot cup of green tea seeing how still I can get my body while the cacophony of sounds from birds to breezes to a neighborhood donkey braying on the hill fills my senses. My silence is filled with sound, movement and life.
The key to my silence is that I maintain complete (or at least that is my intention) awareness on what I hear, feel and see in the moment. Silence at the core is when my mind no longer talks to me in complaints, worries, plans and lists…it is when I am able to see the complaining, worrying and list-making at a distance, leaving it for a moment and watching my breath. My breath is a gift…each conscious inhale and exhale makes me present.
Every morning that I practice "being here," I am lifted. It helps my day to be calm and more focused. I feel connected to my intuition. When I take time to be still and silent the world feels less crazy, and I maneuver the ups and downs more easily.
Find what your silence is. Is it taking a bath with candles, or is it a brisk walk or run alone on a trail…filled with the sound of your breath? Your silence could be when your children have finally gone to bed and you sit on your favorite chair, close your eyes and just be with you. It doesn't have to be long…a few minutes in the morning and before you sleep have the ability to change your life. Bringing stillness, silence and awareness into your life make you a more balanced person. Give yourself the gift of a quiet mind…silence is magic. It transforms you into YOU.
Take 3 to 5 minutes in the morning and before sleep at night to be still and in quiet. Make it your NEW rule and have your household/family honor your new ritual.
Find your silence place…Walking, sitting in nature, in a bath, a sacred corner of your room…wherever it is, make it YOUR sacred space.
Forgive yourself for every thought that haunts you…don't worry; you can get back to it, but during these minutes you are dedicated to quieting your mind.
Breath: Inhale…exhale and allow a shift to happen inside.
You might also like:
10 Wellness Tips to Live Your Best Life
How to Get Your Body Ready for a Good Night's Sleep
Finding Work-Life Balance in the Sandwich Generation
The Sun Shines for All of Us