Time to Get Naked: Nude Resorts & Spas
Published: Friday, August 31st 2012
in Spa 101
---
To bare or not to bare? We've got nudist spa resorts covered…and expose them here.
Nudist lifestyle resort spas — where clothing is optional and insecurity is scarce. These nude resorts invite guests to go au natural in a non-judgmental, comfortable environment (note that all resorts are run differently), and if being in your birthday suit is something you're interested in, check out the following list of some of the top nude resorts and spas (plus, find out which countries are most comfortable with nudity). If the thought of it makes you blush (my shy self is right there with you — don't even get me started on naked yoga class), but curiosity gets the better of you, read on with a brave face. No awkwardness allowed.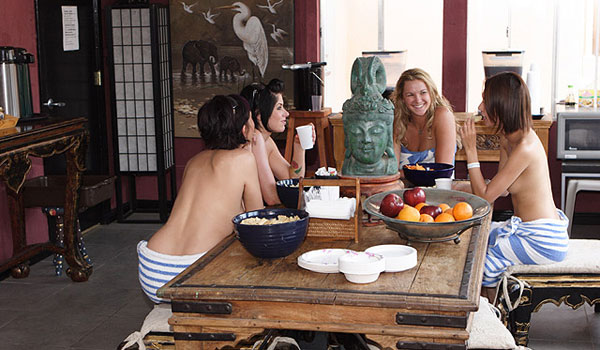 In the Buff, California
Sea Mountain Inn
66540 San Marcus Road, Palm Springs, CA 92240
Desert Sun Resort
North Chaparral Road, Palm Springs, CA 92262
Living Waters Spa
13340 Mountain View Road, Desert Hot Springs, CA 92240
Esalen Institute
55000 California 1 Big Sur, CA 93920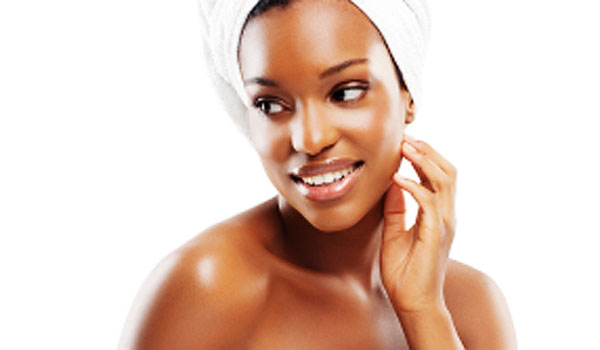 Full Exposure, Florida
Cypress Cove Nudist Resort & Spa
4425 Pleasant Hill Road, Kissimmee, FL 34746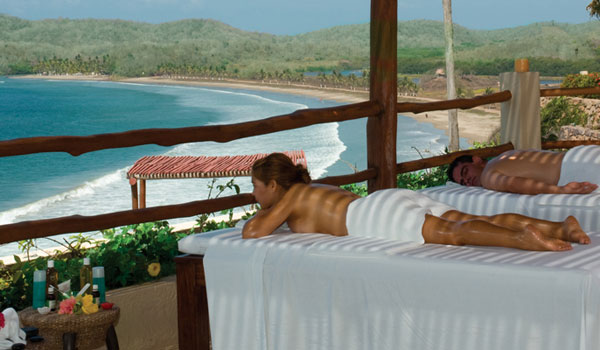 Comfortable in Your Own Skin, Mexico
Hidden Beach Resort, Au Naturel Club
Km. 95 Carretera Cancún-Tulum, Kantenah, Riviera Maya, Q.Roo. Mexico 77710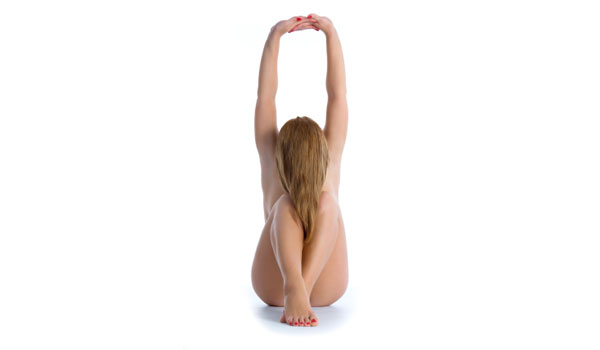 Nude Awakening, Caribbean
Hedonism II
Norman Manley Boulevard, Negril, Jamaica
5 Ways to Bare with It
Here's nudity etiquette exposed to make your next spa visit seamless.
Ask if you can select the gender of your therapist (usually early in the spa treatment booking process).
Uncertain about spa nudity protocol? Ask the spa: What is the custom here regarding what I should wear for my spa treatment? What is the custom regarding clothing in the sauna? In the hot tub? etc.
Uncomfortable changing in the locker room? Undress in a bathroom stall – some spas will even invite you to change in the treatment room.
Many U.S. therapists performing a massage use a "draping" technique, where only the body part that is being massaged is exposed, while the rest of the body is draped with a sheet/light blanket.
Pick a treatment where there's no need to undress, i.e., mani/pedis, hair styling, facials, Thai massage, etc.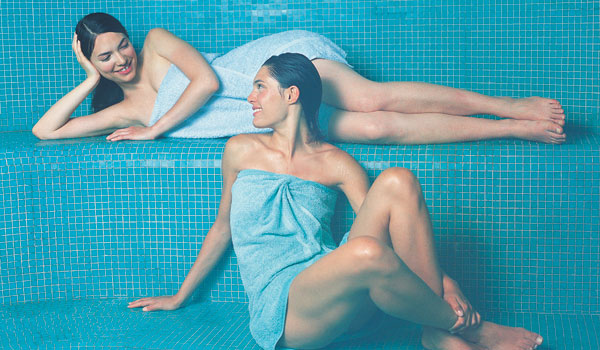 Where Nudity is the Norm
There are different customs when it comes to spa-ing and nudity etiquette depending on where your travels take you. In more modest countries like the U.S. and the U.K., spa-goers traditionally wear swimsuits in saunas, steam rooms and Jacuzzis, while in more relaxed places like Germany, nudity is typically a non-issue. In Scandinavia or Sweden, nude co-ed bathing is the norm among family or with friends, though public saunas/bathhouses usually designate separate sections or hours for men and women. Learn more about nudity and national nuances here.
You might also be interested in:
Looking for Spa Wear, Beauty products and more? Shop Spafinder.  
Shop Spafinder Gift Cards- The Perfect Gift Card for all Occasions.