Plan a Holiday in the Sun: Our Dream Beach Getaways
Published: Friday, December 5th 2014
---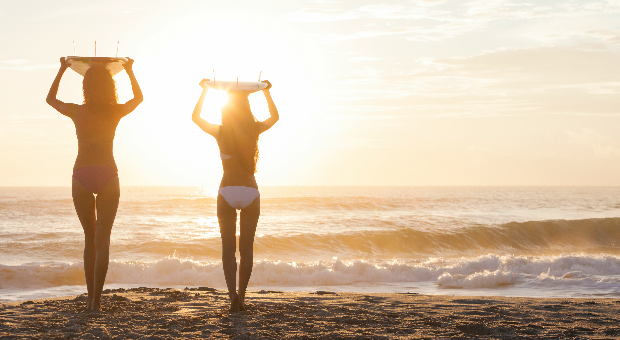 While for some, wintertime drums up visions of dancing sugarplums, for others it's the sand, the surf, and a cool fruity beverage. For us, the holidays are our favorite time to plan our own holiday… in the sun! Scroll through to discover our top picks for beach destinations around the globe!
Kate's Pick: Boulders Beach, Cape Town, South Africa
Birds of a feather flock to the beach: Picture hanging out on the idyllic sandy beach in Simon's Town, and suddenly, a colony of penguins waddles by—this occurrence makes Boulders Beach in Cape Town an ideal spot on my bucket list. Part of the Table Mountain National Park Marine Protected Area, the beach offers prime photo opps, thanks to 2,000-plus endangered African penguins that call this area—with its picturesque surf, bays, rock pools, and ancient granite boulders—home.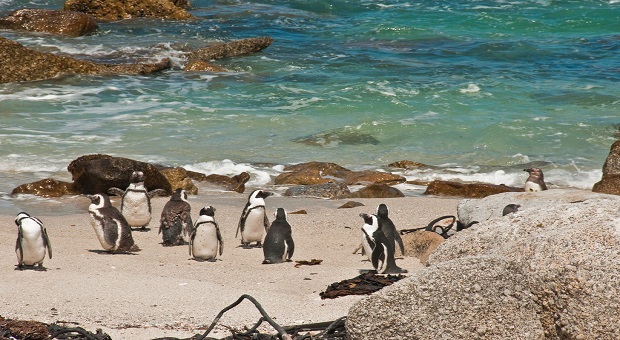 Photo credit: Flickr, Creative Commons; Graeme Churchard
Kate's Pick: Assateague Island, Berlin, Maryland
Okay, so apparently I have a soft spot for animals, at least when it comes to my beach bucket list: Assateague Island, Maryland, is another travel spot I must visit. Here, the 37-mile island—a unique national-seashore-and-state-park combo—isn't inhabited by tuxedo-sporting birds, but by the famous Assateague wild ponies. Millions of people journey to this hotspot annually to view these majestic creatures, and it's clear the isle is their turf, as they roam wherever they please—on the pristine beaches (many of which are deserted), in the marshes or pine forests, along the highway, etc.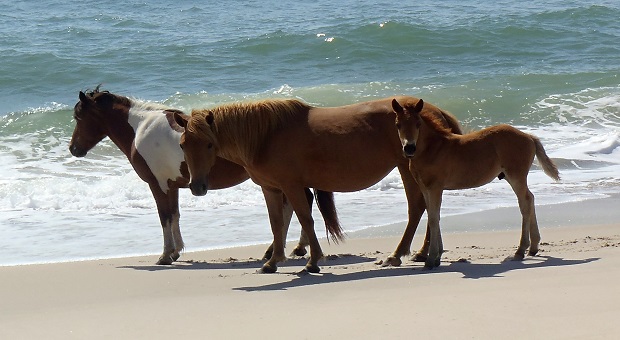 Photo credit: National Park Service
Kate's Pick: Reduit Beach, Saint Lucia
I would be remiss to craft my beach bucket list without including dreamy Saint Lucia. Sugary-golden sand meets cerulean-toned waters…sounds like heaven on earth. But the reason I particularly love Reduit Beach, a one-mile-stretch of beautiful coastline with views of Pigeon Island, is because it's not far from lively Rodney Bay Village and borders an amazing spa retreat: Bay Gardens Beach Resort & Spa.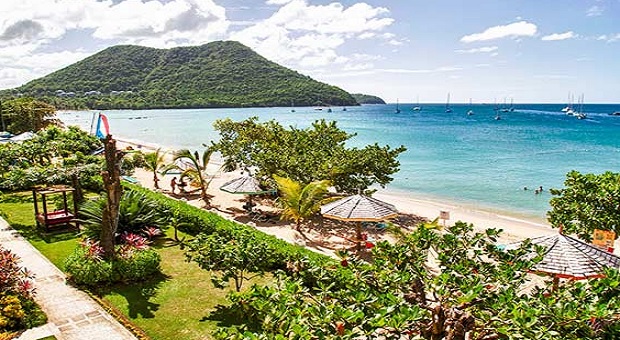 Photo credit: Bay Gardens Beach Resort & Spa
Kate's Pick: Hot Water Beach, Coromandel, New Zealand
A 2011 spa trip to Montego Bay, Jamaica, brought me to Doctor's Cave Bathing Beach, renowned for its water that possesses high mineral content. Ever since, I've been dying to visit another "mineral water" beach, which makes New Zealand's Hot Water Beach high on my bucket list. Underneath the sand are two natural thermal springs that release water—heated to nearly 150 degrees Fahrenheit(!) and heavy with elements like silica and magnesium—to the surface; for approximately two hours, on either side of low tide, I'd be able to dig holes in the sand and soak in my own mineral-rich pool. And what spa fanatic doesn't love that?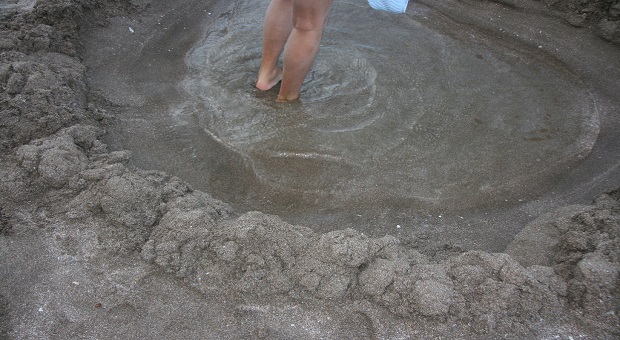 Photo credit: Flickr, Creative Commons; ValerioVeo
Kate's Pick: Pink Sands Beach, Harbour Island, Bahamas
Pink paradise: Why go to a white- or golden-sand beach when I can slip my toes into a pink one? Someday soon I hope my travels will take me to Harbour Island, where its three-and-a-half-mile Pink Sands Beach obtains its color from foraminifera (miniscule shelled animals)—and will lead me to believe I'm seeing everything through rose-colored sunglasses.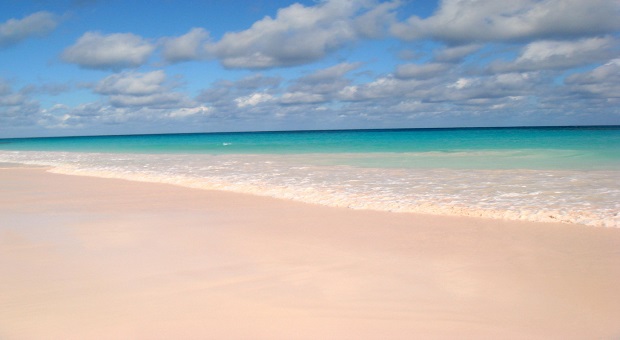 Photo credit: Flickr, Creative Commons; Mike's Birds
Jackie's Pick: Whitehaven Beach, The Whitsunday Islands, Australia
With over four miles of pristine white silica sand that doesn't get hot, Australia's Whitehaven Beach is the kind of beach dreams are made of. Located in the Whitsunday Islands, a chain of 74 private, secluded islands in the Coral Sea, of which, only eight are inhabited, enjoy this slice of paradise from the air, land, and sea, with excursions like helicopter rides and snorkeling in the Great Barrier Reef. Visit this smoke-free, eco-friendly beach at low tide to admire the magical turquoise and white swirls that look like they've been painted into the water.
As if the Maldives weren't already a bucket list destination, I recently discovered the unbelievable glow-in-the-dark phenomenon that graces the shores of beaches on the eastern islands. This phenomenon occurs thanks to bioluminescent phytoplankton that glow when agitated to ward off predators.
Seeing these "stars in the sea" requires a bit of luck and travelers to the Indian Ocean's island nation have had the most success from July through January.
Lively nightlife from dusk until dawn, sandy soft beaches, and the clear blue waters of the Aegean Sea, Mykonos island's Paradise Beach is just that… paradise.
By day, visitors to this gorgeous Greek island can relax in the sun and the surf, but by night put on those party pants because Mykonos is known for its nightlife that rivals that of Ibiza! This is the perfect beach to visit while cruising around the Greek islands… all aboard!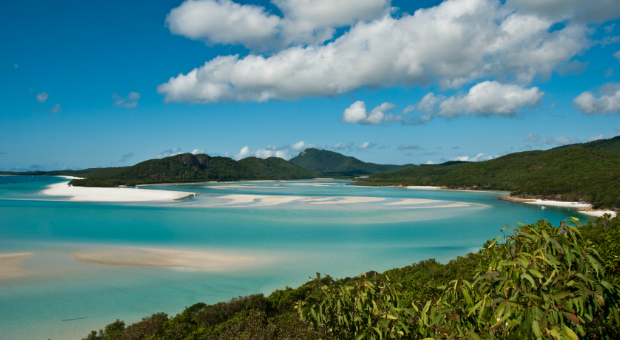 Photo credit: Flickr, Creative Commons; Mateus Pabst
Jackie's Pick: The Bioluminescent Beaches of the Maldives
Another gorgeous beach destination on my bucket list is St. Barths in the French West Indies. Blending the beauty of the Caribbean with all the luxuries of France, St. Barths is the perfect beach destination for anyone looking for a little downtime topped off with a little Dom Perignon. The stunning beach of St. Jean Bay is perfect for snorkeling and water sports and guests staying at Eden Rock St Barths will have access to all the luxuries the beach has to offer, including the resort's team of "beach boys" who cater to your every need.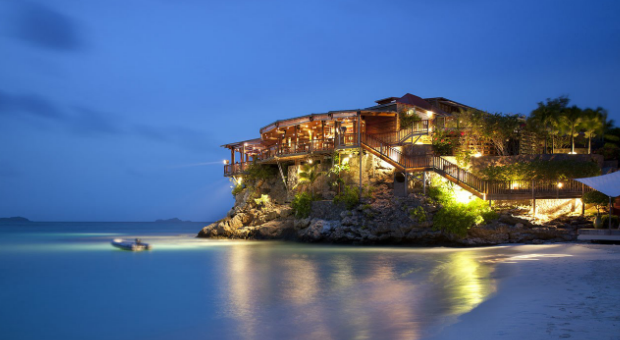 Photo Credit: Eden Rock St. Barths
Jackie's Pick: Positano, Amalfi Coast, Italy
In my opinion, there is nothing as breathtaking as the Amalfi Coast, and this Italian destination with its gorgeous architecture practically falling off of the jagged cliffs that hug the coastline, is at the top of my bucket list! I am in love with the views in Positano and Le Sirenuse offers some of the best. Le Sirenuse is just five minutes from the gorgeous beach below and from June to September the hotel offers its boat, the Sant'Antonio, to take up to 12 guests on complimentary excursions.
Photo Credit: Le Sirenuse
Most recent from Editors' Picks