Rediscover Healthy Living: An Inside Look at Serenbe
---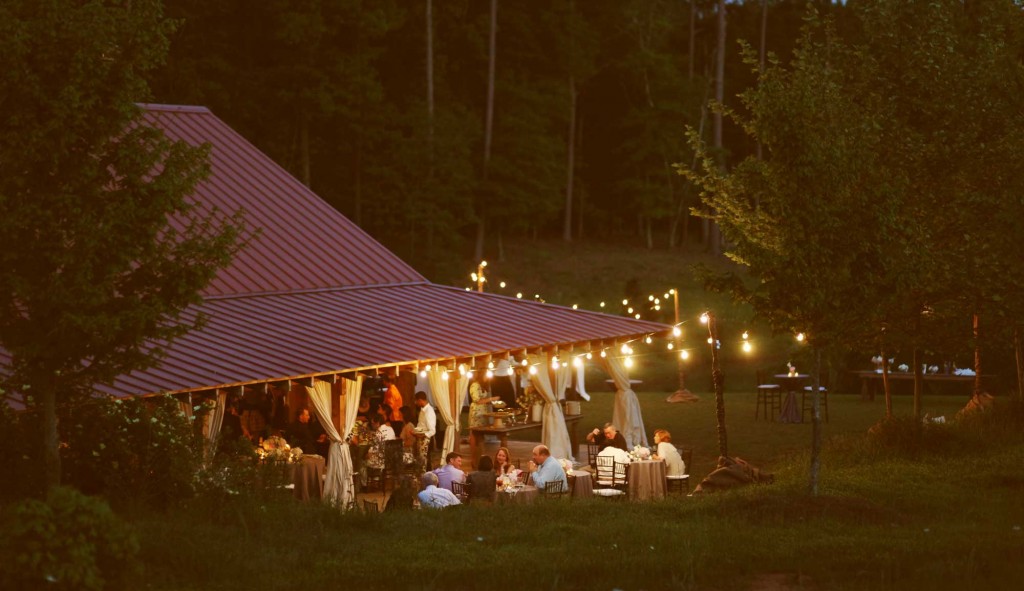 Imagine This: What if you didn't need to travel to a wellness-focused destination to feel good and live well, all year round? What if instead, you lived in a place where wellness was as natural as the rising sun, and your vacations were actually escapes from your otherwise normal, healthy life?
I just had the distinct pleasure of visiting a place called Serenbe, which The New York Times has called "a utopian experiment in New Urbanism being molded out of Georgia red clay." Intrigued? So was I, which is why I found myself about 25 miles southwest of Atlanta in "Hill Country" otherwise known at Chatahoochee Hills, Georgia.
Serenbe was founded by Steve & Marie Nygen, a delightful couple with previous lives in the restaurant industry, who ultimately believe that if you want to change the world, you need to start in your own backyard. Not a bad thought. The first house was built back in 2004 and fast forward to present day, where there is now a community of 400 residents! Serenbe is made of up four "hamlets," each a commercial center focused on a "well-lived" life: arts for inspiration (including a fantastic playhouse), agriculture for nourishment (complete with a 25-acre organic farm), health for wellbeing (with a soon-to-be-developed spa and wellness center), and education for awareness (where they plan to share the cutting-edge environmental and development standards that Serenbe has been built upon with others).
I met with several residents of Serenbe who are most definitely not your stereotypical "commune dwellers." On the contrary, most are incredibly accomplished (and some famous) professionals each linked by the core desire to live and raise families closer to nature.
Year-round cultural events at Serenbe include outdoor theater, drive-in movies, culinary workshops, and festivals, musical events, films, and lectures. Local artisans are embraced and showcased in boutiques and "Artist in Residence" programming also brings new and upcoming talent to galleries that line the streets. Much of Serenbe's most important development meetings, not to mention the work of its residents – many of whom have climbed ladders of Fortune 500 companies, political campaigns, and even Hollywood studios – takes place over a cup of coffee and fresh pastry (note: gluten free available!) at the town's very own "Blue Eyed Daisy" bakeshop.
What's more are the animals (horses, cows, goats, and more) that roam the grounds and the ample trails and walkways that line the streets and wooded areas. These were included with intention, as were the blueberry bushes (part of the edible landscaping requirements) that children are often seen enjoying while exploring the outdoors. Some of my other favorite elements include signs throughout the grounds noting "Children & Adults at Play" as well as the rule that each home must leave a porch light on so that residents do not return to a neighborhood that feels any less than welcoming.
The town also has its own Inn and Farmhouse restaurant – famous for its delectable fried chicken and other farm-to-table delights – with a beautiful pool and stunning grounds, inviting city folk from nearby Atlanta and elsewhere to come "enjoy a meal, a weekend" or even "call home for a lifetime". Yes, they are increasing their level of tourism as well as the number of residents who are quickly building and buying existing homes, all with as little disruption to the natural surroundings as possible (one of the key points of distinction at Serenbe). It is clear that residents are not only drawn to the availability of nature and the great sense of community , but also the principles upon which Serenbe was actually built (read: an environmental evangelist's dream world, too professorial to detail here).
No matter how you slice it, I was truly inspired by Serenbe's commitment to fostering a new sense of place and wellbeing that may very well chart the course for how future communities are developed around the world; one where wellness for oneself and for others can naturally live hand-in-hand.
The word is certainly getting out, and I for one am happy to help spread the news!
Would you want to live in a community like Serenbe? Share in the comments!