Reset at Serenity by the sea Spa with Your Girlfriends
Published: Thursday, July 25th 2019
by Spafinder
---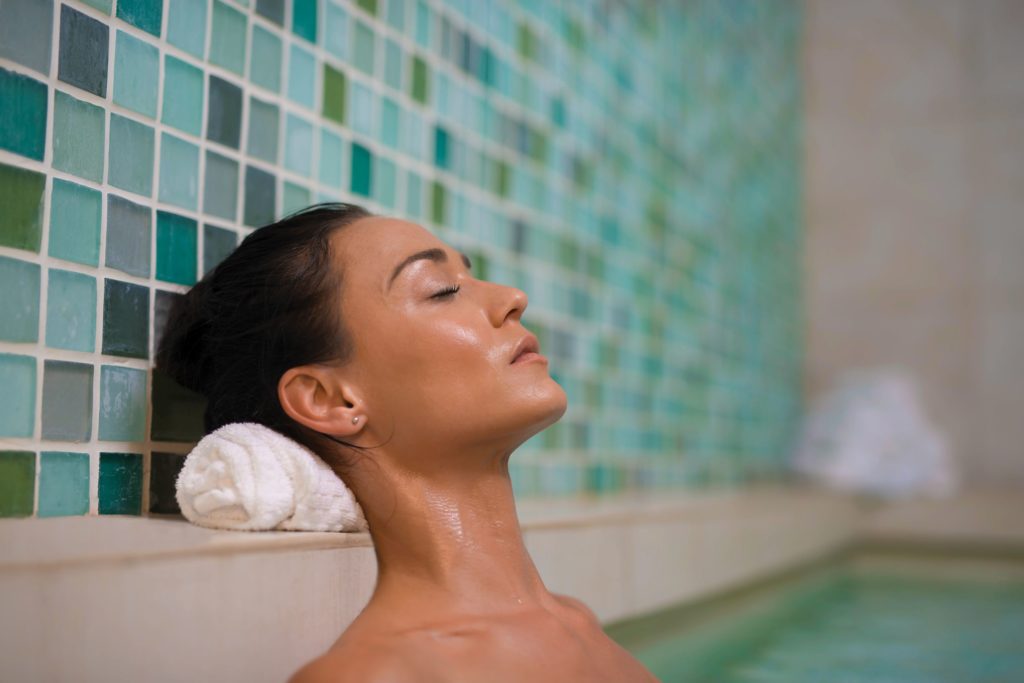 You're in a rut, burned out at work, the kids are driving you crazy and you can't lose those extra pounds. Sometimes life needs a reset. We think a great way to change course and renew your mind and body is to pick up, pack up and take a Girlfriends Getaway at a luxurious spa resort. Plus, traveling with your besties is a sure way to rekindle friendships and remember what fun is all about–and rediscover the person you really are. Our suggestion? Serenity by the sea Spa at Hilton Sandestin Beach in Miramar Beach, Florida. And the time to do it is August 1-31, 2019 when you can enjoy a special offer during your Girlfriends Getaway.
Perfection Defined
Serenity by the sea at Hilton Sandestin Beach is an award-winning golf resort and spa set on the gorgeous seaside in Northwest Florida. The spa is known for its tempting menu of services, from facials, massages and body treatments to salon and nail services (perfect for bonding with your girlfriends). In addition, you can discover your new well life at the state-of-the-art fitness center and in Pilates, yoga and aerobics classes. And did we mention there is golf, tennis and more?
To get the idea, picture yourself and your best friends relaxing by sparkling pools, enjoying the waters of Northwest Florida's Gulf Coast or sharing favorite memories while strolling on spun-sugar beaches. We say its perfection defined.
The Food's the Thing
Switching up your food routine by eating healthy, scrumptious food is a sure way to reset and recharge your life. At Hilton Sandestin Beach, you can choose from seven dining options, created with your health in mind. Every item–from fresh seafood and meats to local fruits and vegetables– is delivered daily and never, ever frozen (unless, of course, it's ice cream).
Moreover, every luxurious guest room at the Hilton Sandestin Beach boasts a private balcony overlooking Florida's Emerald Coast, and has the comforts and amenities you expect from an award-winning resort.
Easy to Relax. Easy to Get There.
Serenity by the sea Spa, located at Hilton Sandestin Beach Golf Resort & Spa, is a relaxing drive along the beach from three regional airports. The resort has a complimentary tram to shuttle guests throughout the property, and to areas such as the Village of Baytowne Wharf and property golf courses.
Emerald Waters, Spectacular White-sand Beaches and Special Savings
Serenity by the sea Spa at Hilton Sandestin Beachistop wellness destination where you will discover a new world of wellness through inspiring, transformative and fun experiences. And now–August 1 through 31–is the perfect time to reset your life with this special Girlfriends Getaway.
Two is better than One Save 15% when you and your friends enjoy the beautifying benefits of a 24 Karat Gold Face & Body Treatment. You will boost collagen production after experiencing sea Spa at Hilton's Golden Body Wrap, while becoming cocooned in the warmth of 24 karat gold and passionflowers to detoxify, hydrate and restore elasticity.