Rich Traditions of the Asian Spa Road
Published: Tuesday, December 6th 2011
---
It's Club Spa's inaugural Asia Issue: Volume 1, and this edition has us spotlighting the ancient spa and wellness traditions, the spectacular locations and the exotic treatments of Singapore and Hong Kong. Head down the magnificent Asian spa road and discover the rich traditions that still apply today — here's your passport into the exotic spa worlds of these two countries.
Classic meets contemporary: In the land where numerous spa traditions and inspirations (think yoga, shiatsu and Ayurveda) have been incorporated into everyday life for centuries, you can expect to indulge in some of the most exquisite, authentic treatments in Asia. That expectation is never more apparent than in areas like Singapore and Hong Kong, where luxury resort and hotel brands reside and attract a global clientele. Here's what's hot on the spa scene:
View Singapore and Hong Kong slideshows here.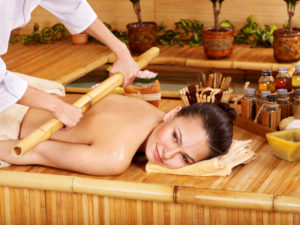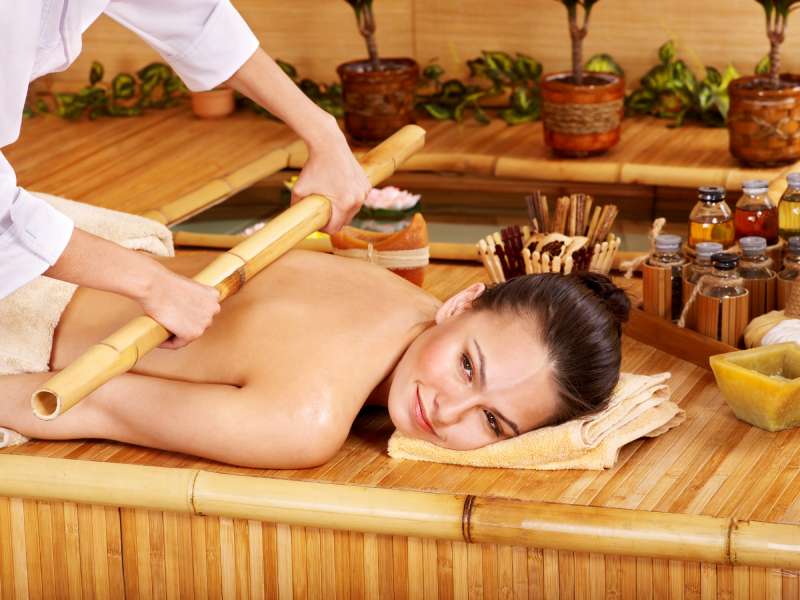 The Spa at the Mandarin Oriental, Singapore
The bespoke Time Rituals™ (1 hr 50 mins, $330; 2 hrs 50 mins, $510), where spa-goers reserve time and consult with therapists on the best-appropriate treatments, the Oriental Bamboo Massage (1 hr 30 mins, $270) and the Fragrant Pearl Journey (2 hrs 50 mins, $510), an opulent combination of an orchid body scrub, pearl body wrap and full-body infusion massage with Swedish and shiatsu techniques (See the Fragrant Pearl Package for Two to share with your sweetie, as well.)
Auriga Spa at Capella Singapore
Signature celestial treatments reflecting a particular phase of the moon — New Moon, The Beginning (120 mins, $280); Waxing Moon, Sowing the Seeds (120 mins, $280); Full Moon, The Height (180 mins, $420); and Waning Moon, Cleansing (180 mins, $420) — that mimic varying energies of the lunar cycle and are only offered when the treatment corresponds to the moon's particular stage.
Damai at the Grand Hyatt Singapore
Damai Orchid Massage (90 mins, $185), fusing pressure-point techniques with the spa's signature orchid essence, inspired by the Vanda Miss Joaquim, the national flower of Singapore.
Willow Stream Spa at Fairmont Singapore
Evening Soiree for Two (120 mins) begins with side-by-side chamomile body scrubs followed by soothing hydrotherapy mineral baths with orchids. The "perfect date" treatment concludes with tandem aromatherapy massage with ylang ylang and bergamot oil.
Oriental Spa at The Landmark Mandarin Oriental
Guests indulge even prior to treatments, with amenities that include experience showers, ice fountains, vitality pools and tepidarium chairs; for the ladies, a laconium, rasul and amethyst crystal steam room await, while for gentlemen, there includes a hammam, tropical rain sauna, dry sauna and VitaMan treatments (Learn more about male spa treatments here.)
The Mandarin Spa Hong Kong at Mandarin Oriental, Hong Kong
Highlights of this 1930s Shanghai-inspired spa includes a tranquil tea lounge, Vichy and hydrotherapy rooms and the Imperial Jade Ritual (2 hrs HKD 2,150-2,350); the treatment begins with an herbal compress and reflexology to open the meridian energy lines, followed by a Chinese-style massage with acupressure techniques. The ritual concludes with a sesame and ground rice scrub, a green tea and algae body mask and ginseng face mask utilizing cool jade rollers.
Bliss Hong Kong at the W Hong Kong
The epitome of indulgence, complemented by unparalleled views from the 72nd-floor location, VIP double treatment rooms, homemade lemonade and signature brownie buffet, locker rooms and lounges with digital lockers, tiled steam showers, saunas and steam rooms and services celebrating Bliss products.
The Spa at Four Seasons Hotel Hong Kong
Luxuries like an amethyst crystal steam room, a Finnish sauna, Moroccan-inspired Rasul chamber and two spa suites (where spa-goers can try sumptuous treatments like the Four Seasons Fusion massage) outfitted with a vitality pool, private vanity and washroom, mini-bar, and LCD TV are packed into this 22,000-square-foot spa and wellness haven.
Plateau Spa at Grand Hyatt Hong Kong
A four-pronged oasis of relaxation, aesthetics, fitness and culinary, the spa's menu includes such staples as the Prefilght Programmes – including a deeply hydrating facial (1 hr 30 mins, HKD 1,750) and calming massage (1 hr 30 mins, HKD 1,650) with infinity bath and Plateau tea — and High Heel Relief (1 hr HKD 800), using warm volcanic stones and lymph massage techniques.
Melo Spa at the Hyatt Regency Hong Kong, Sha Tin
The Brilliance Payot Parfaite Experience (90 mins, HKD 1,650) incorporates Payot's 42-step facial massage technique during this anti-aging skincare treatment, while the Brilliance Mimosa Champagne Spritz (1 hr HKD 700) uses a grape-based clarifying treatment to leave the body glowing.
Read more from the Club Spa Asia Issue: Volume 1