Rio Perdido: Costa Rica's New, Sublime Hot Springs Retreat
Published: Tuesday, August 11th 2015
---
by Sheryl Farber
There are still lost rivers in the world. Rivers forgotten by the nearest people. Rivers with no clear pathway to them. As we drive on a gravel road in Costa Rica's eastern Guanacaste, through stark, hilly, dry desert—a complete climatic shift from our last stop, a rainforest jungle so humid that our clothes are still damp—it's not hard to believe we're heading toward what was once a rio perdido: a lost river. This is a beautiful place to be a lost anything.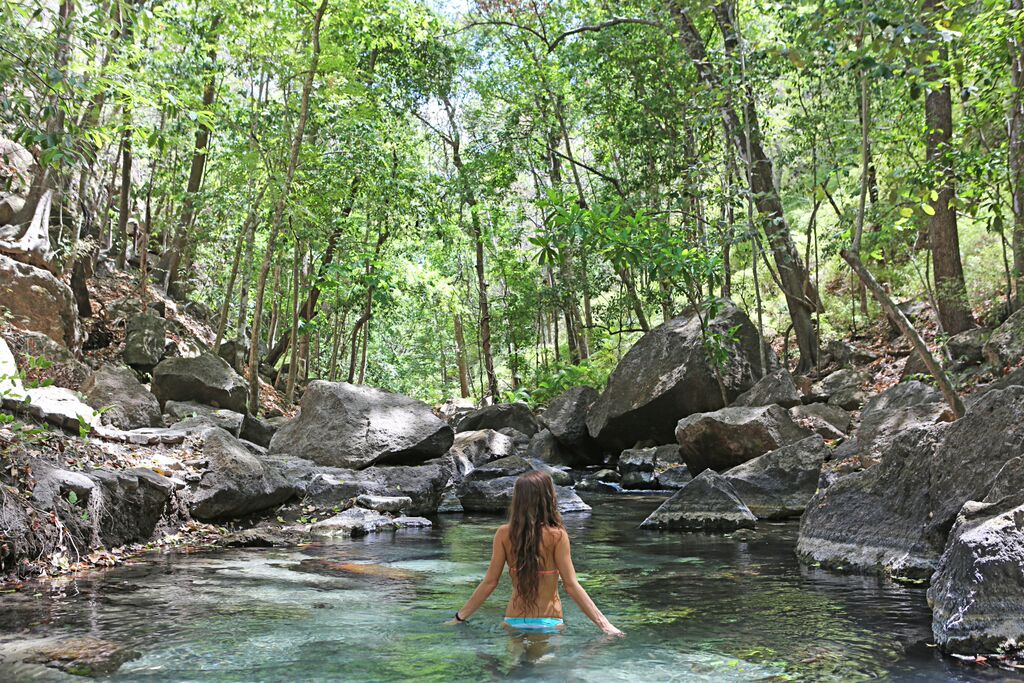 For years, this road was in disrepair. Locals could no longer soak in the healing mineral water of the hot Rio Perdido or the cooler waters of the Rio Blanco, once accessed by steps built by farmers, who carved them into the hill and down the canyon.
Then, five years ago, hoteliers with an eye for amazing hot springs (their most famous mineral river resort, Tabacon, is the grande-dame of Costa Rican hot springs destinations) discovered this enchanted spot: 600 acres of unspoiled nature, including the hot and cold rivers framed by forest canopy and dramatic ravines. Thankfully, they've created a unique destination that preserves this nature while allowing guests to completely get lost in it.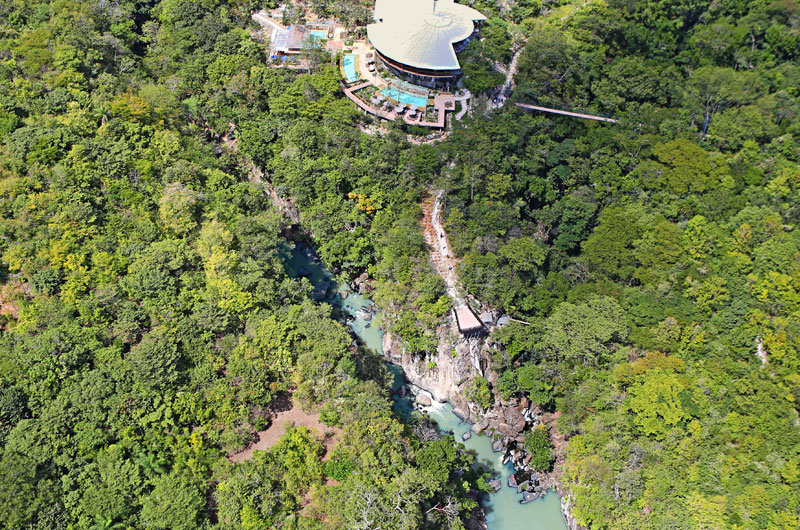 The Rio Perdido's hub is a striking mid-century-inspired eco-lodge, which hovers over the land like a spaceship. There we're welcomed by an attentive staff offering us a refreshing local juice blend of mango, orange, and star fruit as we take in the view of seemingly endless hills.
Then we're shuttled to our rooms, which for all guests at Rio Perdido means a private bungalow that feels like your very own place in the sun. Right now there are only 20 on the property, all the same size, with one king bed and an option to slide another bed out for a maximum capacity of four. From the hanging hammock chairs of our bungalow's private deck we watch monkeys swing from trees and listen to the rushing river below.
That river—that lost-now-found river—is the main draw and the life force of this place. Carefully navigate the path and steep steps down to the river (the same steps built by farmers long ago), and the payoff is tremendous. Once we're there, we only come across one trio of guests, freshly slathered in the volcanic mud that's offered riverside. We follow suit, let the mud bake in a bit, and then step into the warm natural pool, heated by the Fire Fault. Usually, one needs to hike for miles and set up camp to experience such seclusion in this kind of environment. But here, all the modern gadgets and comforts are just a climb uphill—though we're fine with forgetting about them as we float peacefully.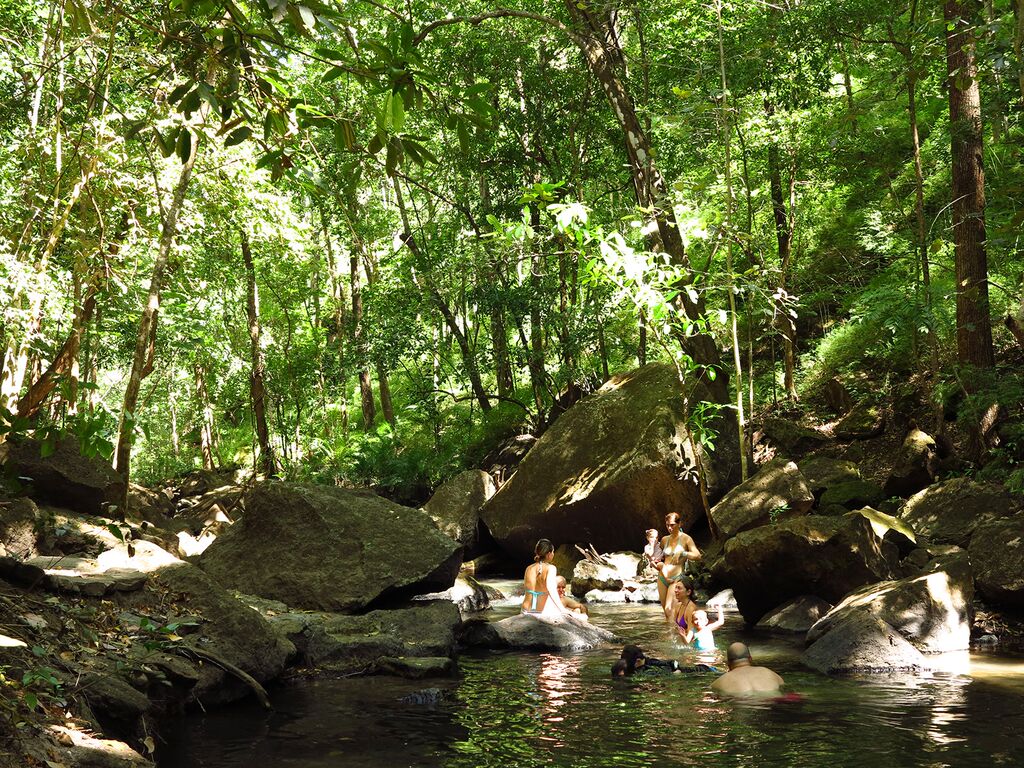 Guests have the option of hiking the riverside path and trying 30 different natural pools—which have been left untouched—from the warmest at the source to the coolest, where the hot river meets the colder Rio Blanco. We soak in several, and when it starts to get dark, find ourselves at the only one bathed in light. The owners of the property are so committed to the natural setting, that only one of the 30 pools are lit in the evening.
Other delightful swimming options veer more toward the glamorous than rugged. Three beautifully designed pools—one featuring a tempting swim-up bar—are found at the base of the lodge. These vary from warmest to cool and are also fed directly from the mineral springs.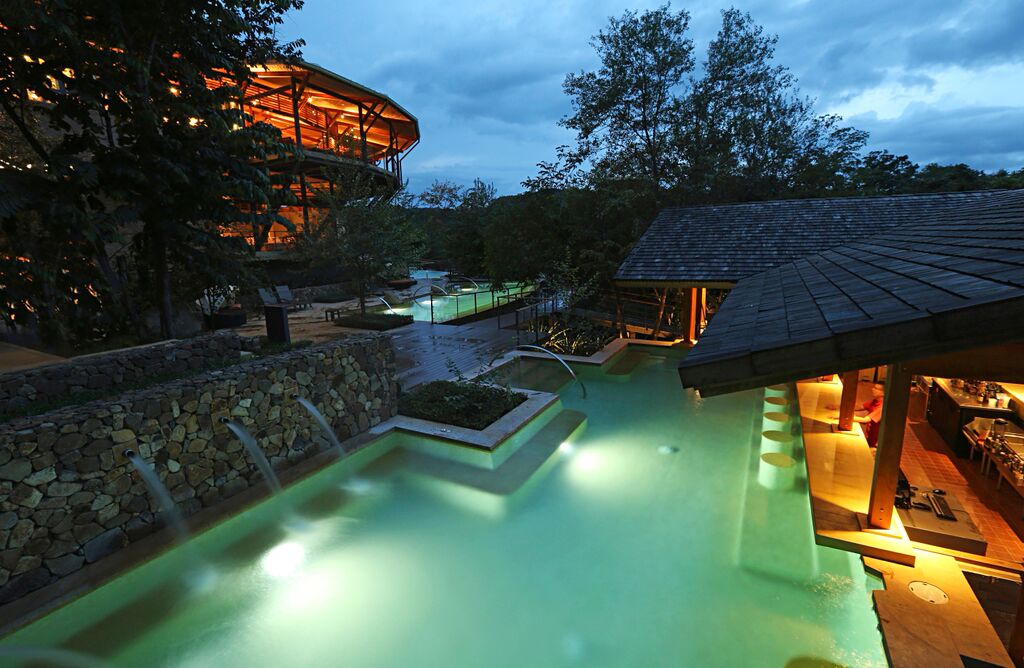 Rio Perdido hasn't forgotten about the many guests who come to Costa Rica craving an adrenaline rush. Zip-lining (on cables made of carbon fiber, so no sound disturbs the setting), tubing on the Rio Blanco (so much splashy fun, we instantly wanted to go again), mountain biking, and hiking (with extensive trails reminiscent of a national park) are all active options here. One morning I hike through the forest for a couple of hours by myself without seeing a soul and feel completely safe. I can't say what a gift that could be to a solo female traveler.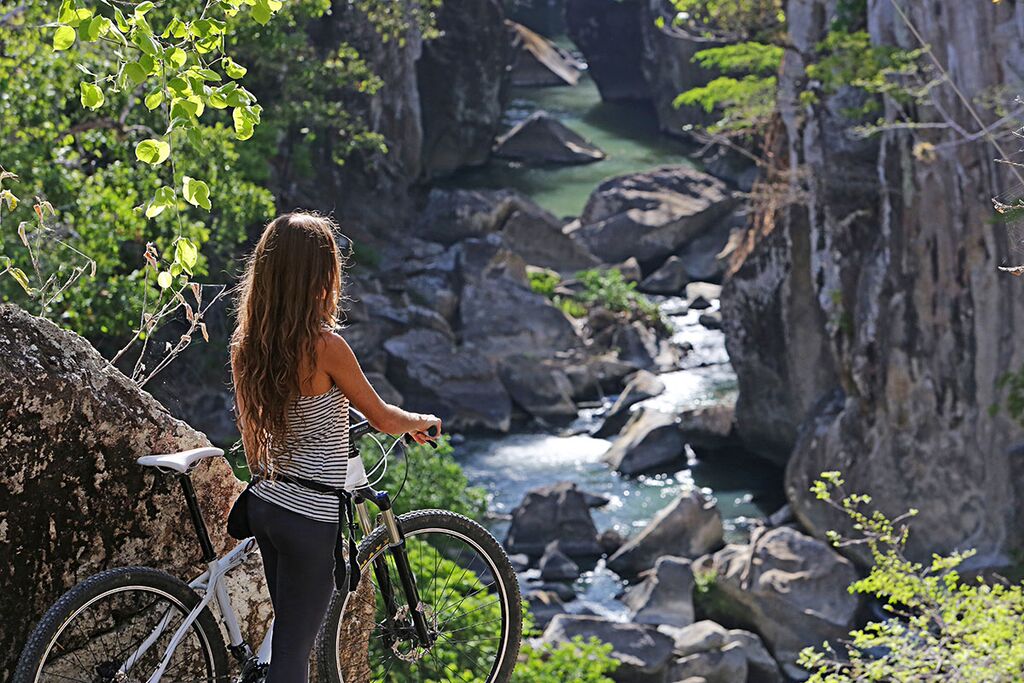 After all the climbing, soaking, and hiking, a spa treatment seems like the perfect way to make sure we leave completely relaxed—just in case there is any doubt. Currently the spa includes four treatment rooms that hover over a pool, making them feel more like private cabanas. Excellent therapists—gifted with a nurturing, focused touch—were trained by a pro from the Grand Spa at Tabacon (named one of the best mineral spas in the world and truly a must-visit if you're in the Arenal volcano region) and employ a similar technique.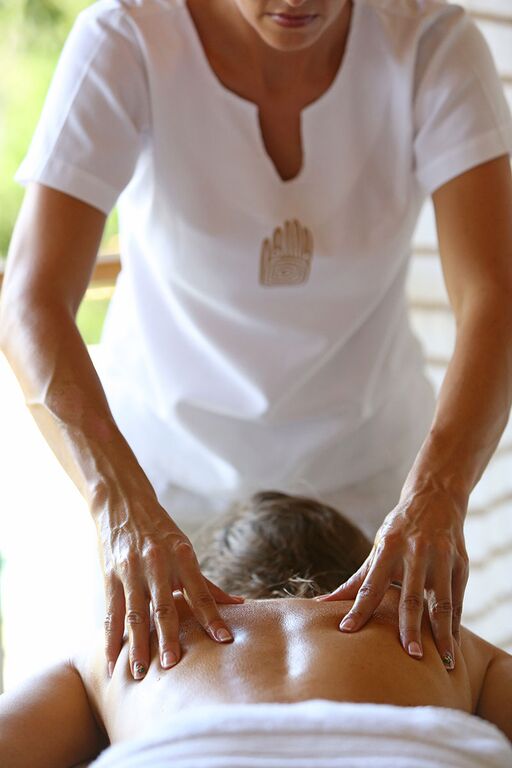 We have incredibly restorative deep-tissue massage, followed by volcanic clay facials. Rio Perdido's spa exclusively uses products from the small Costa Rican company Biosfera, run by a mother-daughter team who make all their all-natural offerings by hand, right behind the volcano in Arenal. In the future, visitors will even have the option to luxuriate in signature riverside treatments.
On our last evening here, we dine in the expansive main room of the lodge, which offers a panoramic view of the starry night. Tomorrow we'll head back on the roads that weave through the lush countryside. But for now, time is suspended. As we gaze out at the moon, we're grateful for the found river.
Photos: © Rio Perdido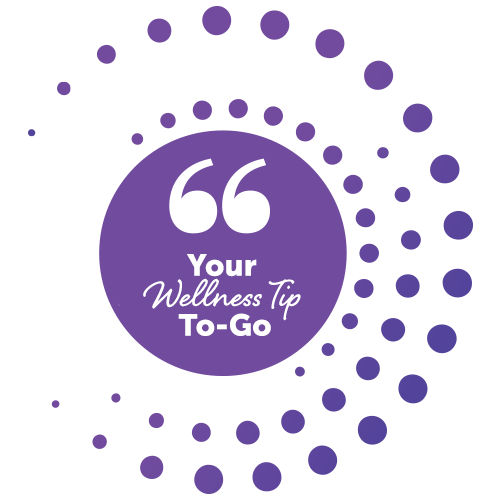 Your Wellness Tip To-Go:
If reading about the lost-but-now-found river in Costa Rica has you yearning for more Pura Vida, check out our Destination Discovery on this beautiful South American country!
Most recent from Travel & Play