Spa Scene and Heard: Celeb Sightings at Top Spas!
Published: Tuesday, August 23rd 2011
---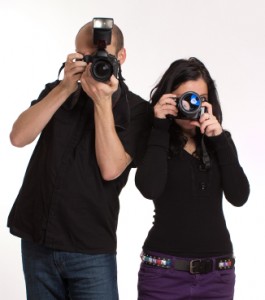 You know those "Stars, They're Just Like Us" sections in the weekly tabloids we know you're flipping through in the checkout line at the market? Yes, they walk their dogs, they get parking tickets, they leave the gym without makeup on.  And they also visit some of our favorite spas! Yep, stars, they're just like us ─ they love a little pampering!
Over the last couple of months we've seen some of our favorite celebs taking a little break from their busy schedules to indulge in some rest and relaxation, many of them at some of SpaFinder's finest partner spas! Ricki Lake recently visited Rancho La Puerta and even sat down with the spa's fitness instructor Barry for an interview.  Denise Richards celebrated the adoption of her daughter Eloise at Montage in Beverly Hills, and basketball player Carlos Arroyo spent some time at the El Conquistador Resort in his native Puerto Rico! Rocker Perry Farrel of Jane's Addiction and his wife Etty enjoyed a relaxing couple's massage at Creative Chakra Spa, which is also a favorite of Sex in the City star Jason Lewis.  And West Coast spas aren't the only ones celebrities love: J. Sisters International in Miami is a favorite among models like Cindy Crawford and Naomi Campbell.
You can spa like your favorite celebrity (or maybe they are spa-ing like you) and feel like a star next time you find yourself near any of these fabulous locations!