SpaFinder and Mariel Hemingway Team Up for Wellness Week 2012
Published: Monday, December 5th 2011
by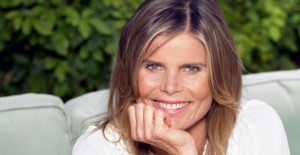 Mark your calendars! The next national Wellness Week™ will take place March 19-25, 2012, and this promises to be even better than last. Wellness Week is our nationwide movement dedicated to making it easier and more affordable for people to make healthy choices.  For 2012 SpaFinder is joining forces with celebrated actress and wellness advocate, Mariel Hemingway.

Over the past decade, Hemingway has become one of the nation's leading wellness advocates, authoring bestselling books (Finding My Balance, Healthy Living from the Inside Out) and launching Mariel's Kitchen, her healthy food company. More recently she and her life partner, Bobby Williams, have opened The Willing Way, a marketplace for products and services that deliver value and healthier choices.
"Creating a healthier body and mind allows us to do more and live a longer, more vibrant and meaningful life," said Hemingway. "Wellness Week is an exciting opportunity to help more people discover and enhance the best personal health they can by treating themselves well."
Wellness Week 2012 will bring together spas, fitness studios, yoga practitioners, Pilates studios and other wellness businesses to shine a spotlight on the wide range of wellness options available in communities across the country.  In addition to offering free classes, workshops, seminars and consultations, participating locations will also offer weeklong specials (either 50 percent discounts or flat-rate $50 deals), providing consumers with an affordable way to experience and discover the best of the wellness lifestyle.
Most recent from Relationships