Staycations "R" Us
Published: Friday, July 30th 2010
---
Sometimes you don't always have the time or funds to get away for a long retreat, so a staycation may be a perfect fit for you right now. If you love all-things-spa as much as we do, then you've likely experienced a spa day, but have you ever experienced a staycation?
During a staycation – which is all the rage in a tough economic climate – you vacation in the area without staying the night.  Basically, you get to enjoy your surroundings while retiring to your own bed at day's end.  And who doesn't prefer their own bed?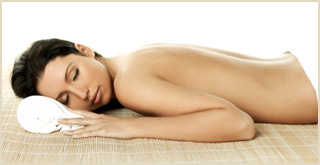 You save on travel costs, room, and board.  Whatever you want to call it – decompression time, me time, alone time, us time, or family time, its essential for everyone…especially in the fast-paced, attention-consuming world we live in.
This summer, if you take a staycation, to maximize the restfulness gained during time away, we recommend a spa visit.  On vacation, you ought to "unplug" from your handheld devices and "plug in" to relaxation, meditation, or recreation.  It's easier at a spa than almost anywhere else.  In the sauna, relaxation area, or treatment room, there is little distraction (and little place for your iPhone or Blackberry).  On the contrary, you'll still find people at the movies, on a stunning beach, even on a mountain bike ride who are glued to their high-tech toys.
Still, your staycation is for you and doing what you want, so if spa treatments are not beckoning you, consider wellness activities like yoga, Pilates, hiking, biking, kayaking, tai chi, and more.
Even with a busy summer planned, make time to relax!
Most recent from Relationships