Summer Spa Feature—Experience Atlanta
Published: Thursday, May 4th 2023
by Spafinder
---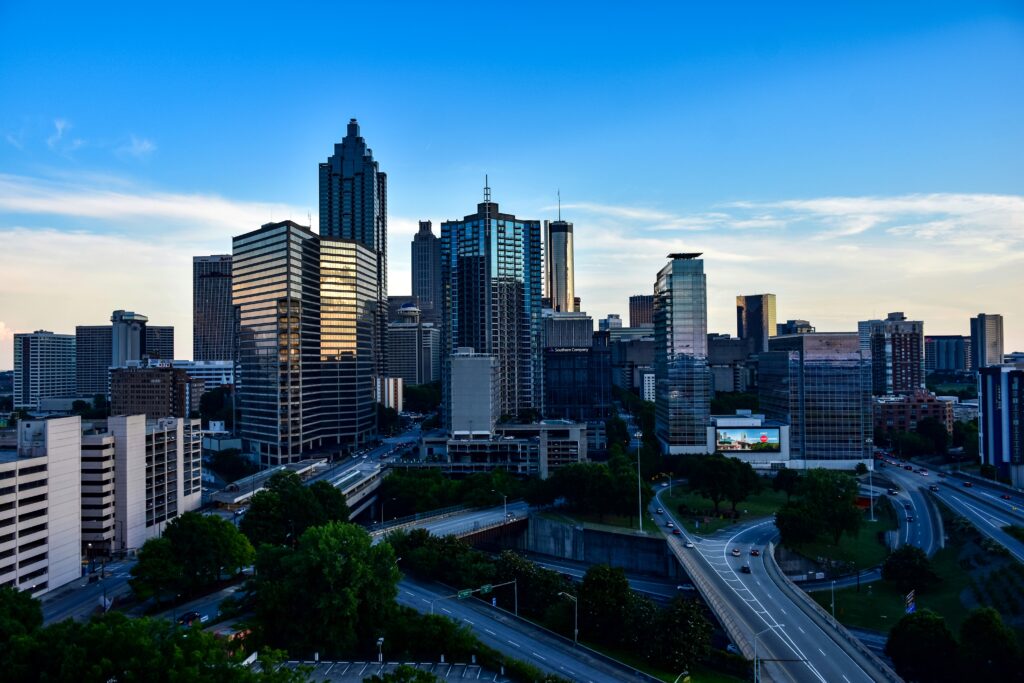 What's the first thing that comes to mind when you hear "Atlanta?" Is it delicious peaches, rich US history, or all the hip-hop heroes that hail from the Georgia city? Sure, it has all of that and more, but you can also add "spa getaway" to the list! As we enter the summer of 2023, it's time to start planning your weekend adventures and relaxation goals. With many of us preparing to head out of work early on "Summer Fridays," it's a grand time to go on an adventure. We're talking about one that's equally riveting and relaxing. And here's why Atlanta, GA, should be your next spa day (or weekend!) getaway.
Where to Stay:
The Whitley- A Luxury Collection Hotel
Looking for a luxury hotel at the best prices? The Whitley can't wait to welcome you. Situated in Buckhead, one of Atlanta's best neighborhoods, you'll feel right at home when you step into the lobby. And not just because of its Southern hospitably that includes old-time charm mixed with modern interior design. When you're not hanging out in your hotel room, with a luxury spa upstairs and exciting new people to meet down below, you can step out into a cosmopolitan paradise. The Whitley is located in the center of some of Atlanta's best restaurants, nightclubs, parks and more. Are you ready to treat yourself to a post-massage shopping spree in Lenox Square, followed by a delicious drink at the hotel bar? It can all be yours with a reservation at The Whitley.
Where to Get a Massage:
The NOW describes itself as a "space to escape the daily pressures of life and recharge your energy and spirit through the healing benefits of massage therapy." And it's hardly an exaggeration. These nature-inspired treatments help to nurture your body, mind and soul, easing up your trip to Atlanta even further. While it's a big city, there are just as many evergreen landscapes in Georgia as there are nightclubs (more on that later). And The NOW Massage Buckhead is full of cactus galleries, sheep skins and rawhides, and other green accessories to remind you.
And then there are the all-natural massages and techniques! The NOW has all the classic massage treatments you could want. These include Swedish, Deep Tissue, and Prenatal, plus extras like a "stretch" treatment that's specifically for athletes. Add in the beauty rituals like Gua Sha, eye masks, scalp renewal and herbal heat therapy, and you'll be ready to glow in no time.
Why Atlanta is the Best
Are you craving big-city vibes while still staying in a clean, friendly and less-crowded environment? Atlanta is your friend. There's a place in the city for adventurers and homebodies alike, and you'll have a blast exploring Georgia's capitol. As we told you earlier, the city has all the nightclubs, five-star restaurants and community events that you could expect in New York or Los Angeles. However, they're a bit more low-key and don't risk lowering your relaxation levels. We're telling you, It's much easier to get a restaurant reservation or Uber in Atlanta. And we love that for you! Whether you're alone, with your partner or best friend, or wrangling the entire family, the city is made for a weekend getaway.
Speaking of families, there are also plenty of activities for the kids in Georgia. Head to the Atlanta Botanical Garden, Westside Park, or Zoo Atlanta to spend quality time with your kids. As long as you get your massage and grown-up time in by night, of course! It's a versatile city made for all types of people, and all types of spa lovers and vacationers are welcome in Atlanta.