Ask Susie: Fun & Whimsical Spas for Kids
---
QUESTION: Do you know of any spas in the U.S. that are uniquely themed for kids — a fun and whimsical-themed spa?
– L.C
Dear L.C.,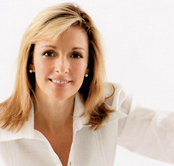 Where to find spas that accept children is a question we receive often here at our SpaFinder offices. It seems people want to take their kids—of all ages—with them on a vacation that includes spa-going. Your question about some fun and whimsically themed spas puts a different spin on it however, so I did a bit of research and found the following. Have fun looking through them and I hope you find a spa that is a perfect match!
Nemacolin Woodlands Resort, PA: Beyond this resort's three-story Woodlands Spa, extensive dining options, and two championship golf courses, the four-season resort offers guests of all ages a variety of activities. Specifically for kids, check out Spa Voyage Kidz Spa (ages 5-15), which features rooms with themes such as "Rejuvenating Jungle," "Enchanted Arabia," and "Paradise Beach," where mani/pedis, haircuts and styles, massages and facials take place.
Grand Wailea Resort Hotel & Spa, HI: Not only does this spa offer treatments for kids at the Keiki Spa (ages 6-12), such as decadent chocolate-coconut scrubs and Wave Massage with warm lava stones, it also offers teen-specific treatments (ages 13-17) like the Mud Body Wrap. Fitness classes for kids ages 10 years and up are also available, including yoga, meditation, aqua fitness and more.
Stowe Mountain Lodge's, VT: This spa's popular Chillax Session is designed for kids ages 6 and up to relax, unwind, and be "still," with quirky rules like "you have to giggle, you have to have fun and you have to chillax." Other services for kids 12 and under include the Mini Me Massage, Mini Me Facial, the Ice Cream Pedicure and more.
Springs Resort & Spa, CO: This resort welcomes kids at 16 of its 23 soaking pools. There's also a non-mineral family swimming pool and freshwater Jacuzzi.
Solace Spa at Boyne Mountain, MI: Once a month the spa hosts Family Nights where kids ages six and up are welcome. Families can relax together with mini facials, massage, hair styling, family yoga classes, and more, in addition to regular spa services, so parents can share healthy lifestyles with their children.
Key Lime Cove, FL: This indoor waterpark resort features a spa and within it, The Enchanted Lagoon Kids Spa. Kids can enjoy deep-sea-themed treatments like Starfish Sparkle Hands manicures and make their own lotions, sugar scrubs and lip gloss.
The Spa at the Peabody Hotel in Orlando, FL: A new menu of kid and teen treatments include That'zit! Pore-fecting Facial for teens; Shopped Till You Dropped pedicures for mothers and daughters; Daddy's Day out with a Princess Pedicures; and I Heart Cupcakes pedicures to satisfy every sweet tooth craving.
Here are a few more fun kid spas to check out:
Scoops Kids Spas at TEN locations of Great Wolf Resorts
Nickelodeon Suites – Kid Spa , FL
Sundae Spa, CT
Most recent from Relationships