Ask Susie: Getting Around a Solo Penalty
Published: Tuesday, August 30th 2011
---
I'm a 39-year-old married male who loves to go to spas and get massages. However, my wife doesn't like this. (I thought every woman would enjoy being pampered.) My wife, not so much. I have checked through SpaFinder and there are many places to go, based on double occupancy. Is there anywhere I can look to get single pricing to a resort/spa/cruise that won't cost a fortune?
-RG
Little Falls, NJ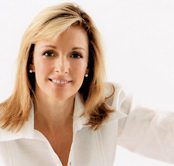 Hi RG,
Your question about not having a "solo penalty" is a good one. It is a question we are asked often. Definitely, destination spas are the way to go! The average room on SpaFinder's search for resort/hotel spas are anywhere from $200-$800 per night, so if you divide that by two, a person going with someone else is paying half of that. Going solo, you have to pay the entire room night fee. With our destination spas, the cost for occupying a room as a single is standard,  AND meals, activities and sometimes treatments are already included in the price. While there may be a discount if two people stay together, it is minimal compared to the extra cost at a resort/hotel spa.
For instance, take a look at these spas' minimal additional rate as a single based on least expensive room types:
1.  The Oaks at Ojai is $50 more per night
2.  Miraval is only $60
3.  Red Mountain and Mii amo are both about $70 more
4.  Spa at Norwich is $76 more
5.  Rancho La Puerta is $90 more
6. Canyon Ranch (Lenox) is $230
While there is still a small difference between double and single, the ones with just $50-$70 per night difference are quite reasonable since you are saving paying for a second person.  All of these spas can be found on SpaFinder, and once you go to the overviews, I am sure you will find one that will be perfect.
Thanks for checking with us.
Susie