Tanning Salon Rallies to "Free Lindsay"
Published: Tuesday, July 27th 2010
---
Today, Beach Bum Tanning Salon will be hosting a "Free Lindsay!" rally in support of jailed starlet Lindsay Lohan, who is serving a 90-day sentence in Los Angeles for drunk driving.  The Lohan family are loyal Beach Bum Tanning Salon customers and avid bronzers (Lindsay even released her own self-tanning product-Sevin Nyne, which like most of her endeavors, was plagued with controversy).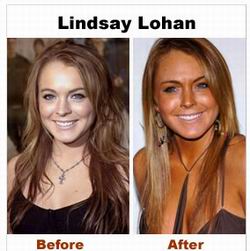 To bring awareness to what Beach Bum's James Oliver feels is the "harsh punishment inflicted on Lohan due to her celebrity," the tanning salon is hosting a ribbon tying ceremony, during which they will wrap their 7th Avenue location with signage saying, "We love you Lindsay!  Come home soon!"  Oliver, who organized the event, hopes that this will help to reduce Lindsay's 90-day sentence.

Beach Bum hosted a similar rally in 2007 when Paris Hilton was sentenced to jail time for her drunk driving arrest.  Paris served 23 of the 45 days in jail that she was sentenced to.

The rally and ribbon tying ceremony are set to begin at 12pm today and the salon is hoping to bring out Lindsay's supporters and draw attention to the "injustice" they feel Lindsay has been served.

We at SpaFinder hope that she is sticking to spray tans and her Sevin Nyne self-tanner, because with all of the issues she is dealing with now, we wouldn't want her to add melanoma or other skin diseases associated with excessive tanning and sun damage.

To support Lindsay Lohan and her favorite tanning salon visit: Beach Bum Tanning Salon- 239 7th Avenue, New York, NY 10011

To learn about the dangers of tanning and prolonged exposure to UV rays from tanning beds or the sun, read Tanorexia: Indoor Tanning Beds Increase Risk for Melanoma and Addiction.