Top 5 Spring Wellness Getaways
Published: Thursday, March 2nd 2023
by Spafinder
---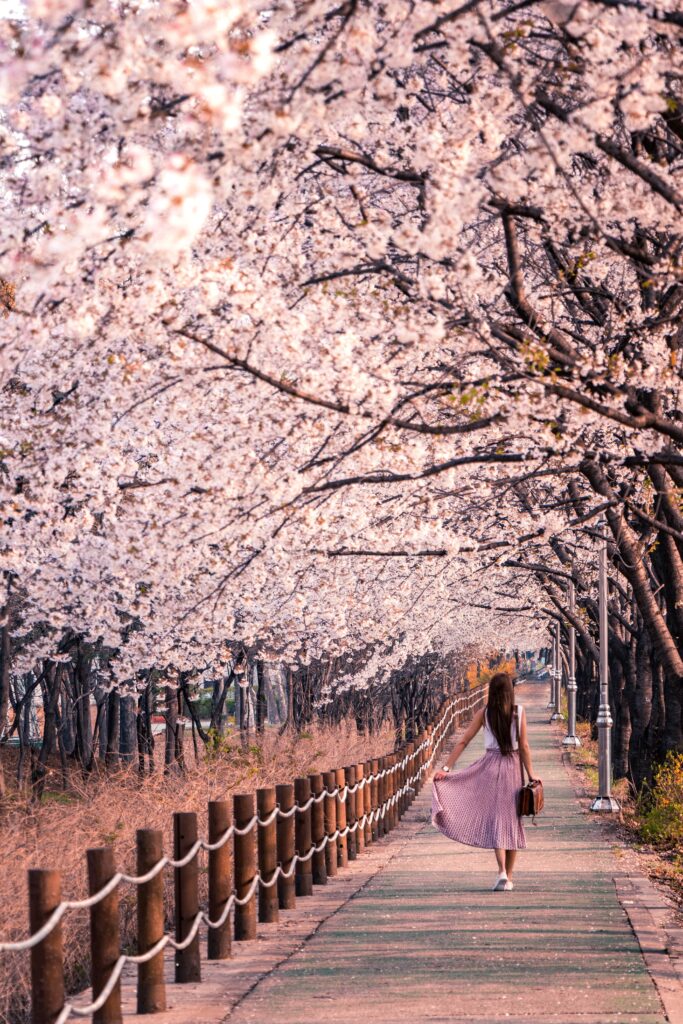 As we welcome the warmer weather and blossoming world around us, it's the perfect time to enjoy the three "R's" of spring… rejuvenation, relaxation, and recharge. AKA, a spring getaway! You're no longer hanging out at home in your hoodie like you were all winter, but rather, ready to explore old and new locations with a new outlook. Spring has sprung, and we don't know who needs to hear this, but you deserve to treat yourself to a seasonal treat. The only question now is, will this be a spa weekend, hiking trip, beachside lounge, or all of the above? Check out the following spots that make the sweetest spring getaways for you and your crew.
Sedona, AZ
Sedona is known for its stunning red rock formations — which can be seen through the spa windows, atop the hill on your hike, or at the restaurant as you enjoy a meal downtown! Seriously, every part of this Arizona town is scenic and serene, giving you a taste of the gorgeous nature that spring is all about.
With over 100 hiking trails, including the famous Cathedral Rock Trail, Sedona is the ultimate getaway for those who like to get moving. However, you can also rest between nature walks with a session at the NAMTI Spa & Salon. Beat the Arizona heat with cooling treatments like hydrating facials, ice globes, and more, providing a luxurious blend of nature and nourishment.
Ojai, CA
Want small-town vibes while staying in the big city? Look no further than Ojai. Located around 90 minutes outside Los Angeles, this laid-back oasis has everything you need to recharge this spring. The downtown wine bars let you connect with friends to the tune of live music, the farmer's market is always packed with fresh produce, and the craft fairs and museums are unmatched!
And then there's the wellness aspect, which you'll find no shortage of in Ojai. Its residents practice mindfulness through the best meditation and yoga studios, in addition to hiking along Ojai Meadows Preserve or Fox Canyon Trailhead. Ojai is a peaceful location that provides a break from the hustle and bustle of the city… perfect for SoCal residents who need a quick spring getaway!
Asheville, NC
Nestled in the Blue Ridge Mountains, Asheville is a charming, movie-esque city that's basically made for a wellness getaway! The spot is home to many activities that mix heavenly self-care with healthy exercise. We're talking about hiking, yoga, spa treatments, acupuncture, and more! Speaking of the last two, it's never too early to book your visit to Mandara Spa at Harrahs Cherokee Casino Resort. Seriously, we love this for you.
Visitors can also explore the city's vibrant food and art scenes, which are guaranteed to nourish the body and soul. Asheville's mildly warm spring weather is ideal for strolling the streets and admiring the breathtaking mountain views. All while you're sipping delicious drinks with your partner or best friends between spa sessions, of course. What more could you ask for in a spring getaway?
Portland, ME
While it may not be as warm as some of the other destinations on this list, you should seriously consider a getaway to Portland, Maine, for some lobster dinners and self-love! Wellness isn't just about exercise and facials (though we love them both!), it's also about prioritizing yourself and practicing mindfulness. And the city of Portland allows you to do just that.
The town has numerous wellness-focused restaurants, yoga studios, and fitness centers, including Lila East End Yoga. If you're more in the mood to exercise in the fresh air, no problem! Portland is also home to beautiful parks and waterfront areas for outdoor recreation, many of which offer guided meditation sessions for your convenience.
This spot has everything you'd expect from the typical Maine seaside town, from mouthwatering seafood and movie-worthy lighthouses to classic New England charm. However, you'll also get a few pleasant surprises along the way, which is why we'd 100% recommend a Portland, ME getaway.
Joshua Tree National Park, CA
Like Ojai, a spring getaway to Joshua Tree National Park is a bit of a retreat for those living in SoCal. The main difference? You'll become one with nature and experience a level of calm you didn't even know existed from the moment you step foot in Joshua Tree. The desert landscape consists of Instagram-worthy views by day, including Skull Rock and the World Famous Crochet Museum, and a majestic, no-devices-needed experience by night.
Located a few hours away from Los Angeles, the lack of city lights means that you'll have a divine view of the night sky. Trust us; you've probably never seen this many stars at once! This dreamy overlook combined with the serene quiet and calming energies make Joshua Tree a spiritual, self-care-worthy experience for anybody this spring. Whether you plan to chill in the hot tub with friends, climb rocks, or both, you can't beat this natural, soul-nourishing spot.