Top 5 Wellness Spa Destinations for 2023
Published: Sunday, January 8th 2023
by Spafinder
---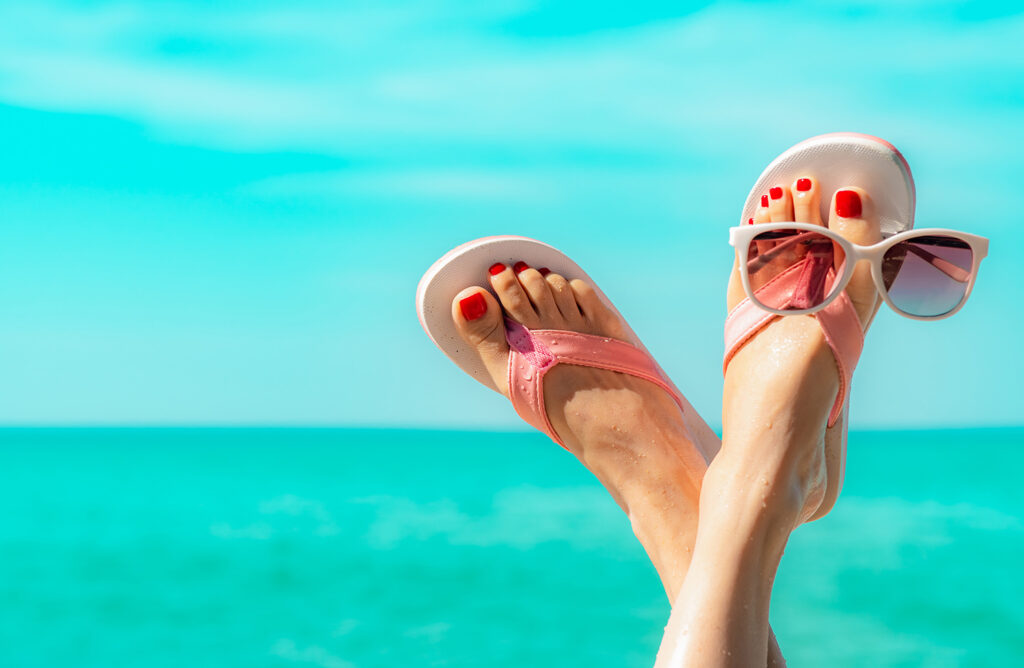 Travel should be restorative and relaxing, however, we all know that it isn't always the case. That's why booking a wellness spa vacation can be the trick to ensuring that you have a calm and peaceful trip that refills your cup and allows you to tackle the year's stresses with ease. Here are a few of our favorite Spa Destinations for 2023.
Thailand is a massage mecca with options for high quality massages found on every corner. But the hustle and bustle of busy cities like Bangkok can tense up your muscles faster than you can relax them. However at the blissful Six Senses Spa in Yao Now, you'll find beautiful beaches, pristine facilities and a chance to melt into relaxation heaven.
Nestled on 24 unspoiled isle acres, halfway between Phuket and Krabi, Six Senses Yao Noi emphasizes wellness in a naturally stimulating, remote environment designed to inspire and heal. Glistening views of Phang Nga Bay and its striking limestone cliffs surround the eco-friendly property. Where modern architecture mingles with sustainable materials, and lush vegetation, including rubber tree plantations, encases guest villas. At Six Senses Spa, traditional holistic Thai services use local organic products whenever possible while incorporating the four elements—earth, water, fire, and air—to promote relaxation and energy.
Known for its funky, fun interiors, the Madonna Inn is a must stop in picturesque San Luis Obispo. Nestled in the rolling hills of California, the Inn spots boasts top themed rooms and a beautiful pink dining room that's awe inspiring in its kitschy cool. After you've dropped your bags in the caveman room, hit the spa that features a heated infinity pool, Jacuzzis, and the Fitness Room, where sweeping views of historic San Luis Obispo can be experienced. The spa and hotel is a once in a lifetime experience that will delight, inspire and relax you.
Hop on over to the Dominican Republic to experience this stunning resort and spa. Considered the most exclusive resort destination in the Caribbean, Casa De Campo Resort & Villas is a 7,000-acre tropical playground featuring an expansive marina, tennis and polo facilities, every imaginable water sport and activity, sparkling pools, three championship golf courses – and of course, the famous crystal-clear turquoise blue waters and a pristine white sand beach. Casa De Campo also offers a wide range of gourmet dining experiences, fun bars and casual dining options. And when it's time to relax and rejuvenate your body and mind, the skilled professionals at the Spa at Casa De Campo will provide treatments and services that will leaving you feeling refreshed and inspired. Casa De Campo Resort and Villas. Perfect for romantic vacations, outdoor adventures, girlfriend and family getaways, destination weddings and wellness escapes.
Andaz Scottsdale Resort & Bungalows is located in the midst of the spectacular landscape of the Sonoran Desert, just minutes from fine restaurants, shops and art galleries in Old Town Scottsdale. Named one of the best new hotels in the world by Conde Nast, Andaz is a unique oasis where every detail has been considered, from the curated art in bungalow-style guest rooms to the thoughtful attention paid to the native environment. Andaz's Palo Verde Spa & Apothecary draws from the natural healing powers of the earth's sacred resources to create a personalized spa journey for every guest, and the resort's three pools invite you to relax, breath the desert air and forget the stresses of everyday life.
Take a break from the hustle and bustle of busy Hanoi in Vietnam and dip into the JW Marriott. JW Marriott Hotel Hanoi welcomes guests to experience the new definition of contemporary luxury, located in the city's central business district, adjacent to the National Convention Center of West Hanoi.
The breathtaking five-star property offers one of the largest and most innovative meeting venues in the region, including two ballrooms and extensive foyer areas covering 3,600 square meters. After a day of meetings or exploring the vibrant city, guests can unwind with a soothing treatment at Spa by JW. As well, there are several restaurants such as the JW Café, serving international and local cuisine, the French Grill, where guests can dine on traditional international flavors, and a Chinese restaurant featuring Cantonese cooking. Of course be sure to venture outside of the hotel to enjoy the many delicacies Vietnam has to offer.