What to Wear & What to Bare: Your Guide to Nudity at the Spa
Published: Tuesday, May 5th 2015
by Spafinder
---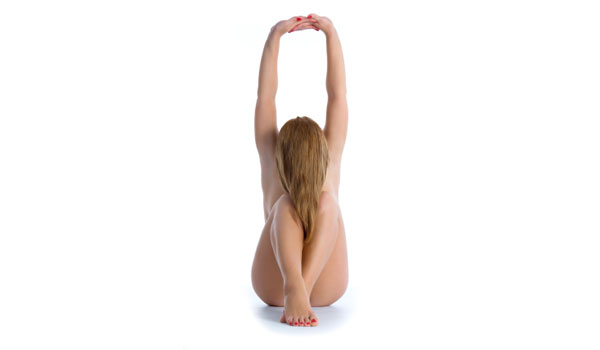 One of the biggest fears for spa goers, both first-timers and more seasoned enthusiasts, is the issue of nudity. No one wants to be the only one in a sauna without a bathing suit on, or the only one in a sauna with a bathing suit on. Should one be naked for a massage, Vichy shower, or hydrotherapy bath? What about when getting a salt scrub with a therapist of the opposite sex?
These questions are enough to ruin a perfectly relaxing visit to the spa! Here are some tips that will hopefully give you the information you need before you visit a spa in any country around the world – so you can achieve what you came for in the first place: total ease and relaxation.
Nudity in the Locker Room
Most spas have separate locker rooms for men and women where you change into a robe and slippers. While some spas have private changing cubicles, many do not and you have to change in front of others. If you're uncomfortable, you can always change in a bathroom stall.
Nudity in the Relaxation Area
People generally go to a spa's relaxation room before or after a treatment in their robe and slippers with nothing, a swim suit, or underwear underneath. Be careful with how you are positioned/sitting in the waiting room, especially if the robe is small for your body size. Many spas have extra large robes but you need to ask for them specifically.
Nudity in the Sauna, Steam, and Jacuzzi
Spas offering these facilities generally incorporate them into the men's and women's locker room area. In that arrangement you can go totally nude, go nude and wear a towel around you, or wear a swimsuit (unless you're in a country that doesn't allow swimsuits in these facilities). In coed facilities, one generally wears a swimsuit except in countries like Austria or Germany where coed nudity is the norm.
Nudity in the Treatment Room
For massage treatments such as Swedish and deep tissue most people like to be naked, although if you prefer to wear a swimsuit or underwear you can. The therapist will generally explain the treatment, advise whether you should be face up or face down on the table, and then (and this is the law in some countries) step out of the room while you take off your robe and slip underneath the sheet.
The therapist will knock before reentering. Therapists in more modest countries such as the U.S., Canada, and the UK, use a technique called 'draping' where only the body part (arm, leg, back, or feet, etc.) that is being massaged is exposed and the rest of the body is draped with a sheet and possibly a light blanket.
Private parts remain covered throughout and are not massaged. When you turn over half way through the massage, the therapist holds the sheet up so they can't see you. When the massage is over the therapist generally steps out of the room while you get up and don your robe and slippers.
Facials are similar to a massage when it comes to nudity, however many people will wear their robe or a curtain-like towel with Velcro while they are tucked under the blankets on the massage table. Therapist typically massage your upper back, shoulders, and décolleté, so it's best to remove any garments that may get in the way, but feel free to wear whatever you feel comfortable in under the blanket.
During body treatments like scrubs and Vichy showers you will likely be offered disposable underwear for both hygenic purposes and modesty but keep in mind, you will likely be exposed during these types of treatments.
During hydrotherapy treatments it's often suggested you wear a swimsuit but in some it is permitted to go nude.
For more information on what to wear at the spa check out the full Spa Nudity Etiquette page on spafinder.com where we go through many country's customs when it comes to what to wear and what to bare!