2020 Girlfriend Getaways Special: Reconnect at Miraval Arizona
---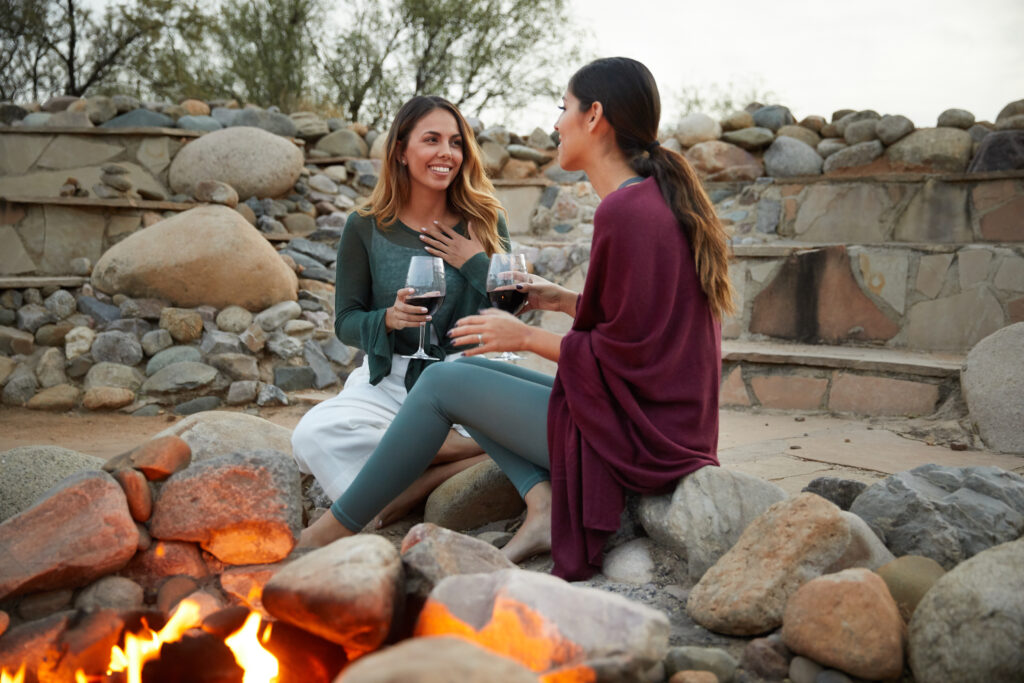 It goes without saying that Miraval Arizona is one of the most famous destination spas in the world making it a perfect spot for an Arizona Girlfriend Getaway. Miraval's mission is to support your journey to creating a Life in Balance. And every aspect of their unique program is designed to nourish your spiritual health, enhance your physical immunity and foster mental resilience. Miraval's integrative approach to wellness is led by experts prepared to help you create a foundation to thrive. And we think Miraval is the perfect place to rediscover wellbeing with your favorite girlfriends.
The Destination: Miraval Arizona Resort & Spa, Tucson, AZ
This private, secluded luxury destination is situated on 400 acres in the shade of the Santa Catalina Mountains. Miraval Resort & Spa is dedicated to helping guests live life in the moment, based on their intentions. This award-winning destination spa offers one-of-a-kind, luxurious spa treatments, authentic, flavorful and healthy cuisine, and an expert staff of renowned wellbeing specialists. During your girlfriends getaway, you'll rediscover wellness at Miraval's spa, swimming pools, tennis courts, hiking and biking trails and unique classes. There is also Adventure Course with high and low ropes, a climbing wall, and a zipline. One of Miraval's signature offerings is the famous Miraval Equine Experience ™ Immersion with Wyatt Webb.
The Offer: Create A Life in Balance at Miraval Arizona with a $175 nightly resort credit + complimentary $150 morning spa treatment and daily activities
Let Miraval Resorts help you and your best girlfriends be more mindful, joyful, and connected than you ever imagined. Create a Life in Balance at Miraval Arizona, and experience a daily schedule of complimentary wellness activities including yoga, meditation, fitness, outdoor adventures, and wellness lectures – the choices are endless and tailored to your intentions. Plus, when you book the Miraval Girls Getaway Package, you'll receive a $175 nightly resort credit per person, plus one complimentary $150 morning spa treatment, and 20% off all retail purchases. The journey to you begins now – book a picture perfect Arizona Girlfriend Getaway today!