Blissed Out In Mexico
Published: Thursday, July 14th 2016
in Spa
---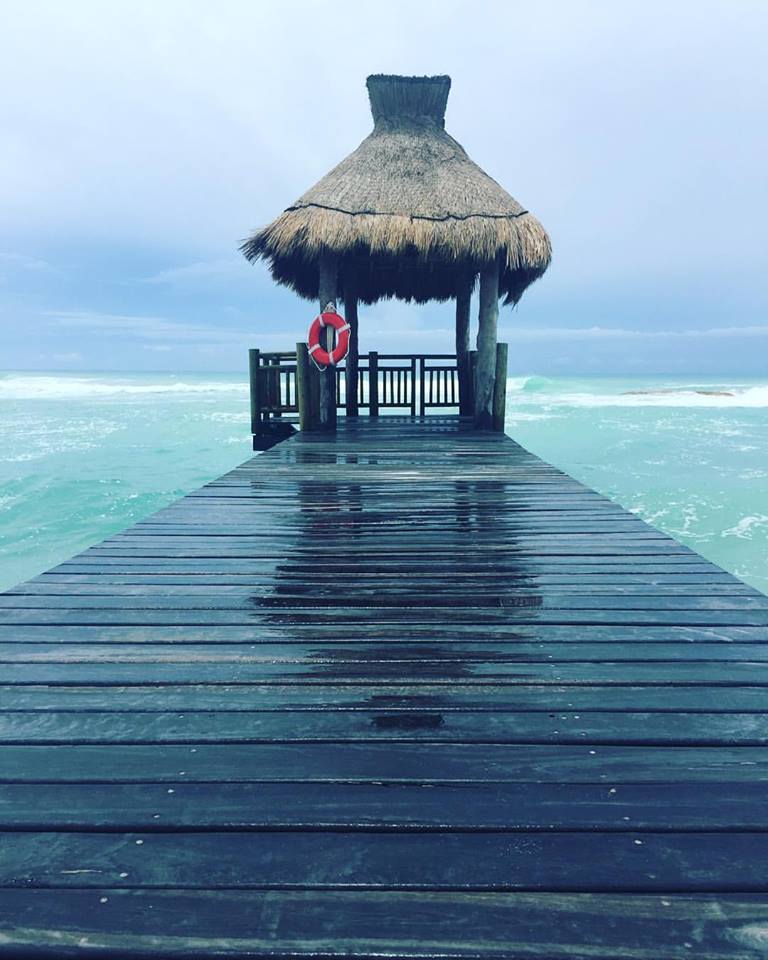 By Wendy Altschuler
I knew my massage would be good when I entered the new Spatium at Vidanta Riviera Maya. I walked past unique sculptures and bright Mexican art, through the hydrotherapy room—complete with a Jacuzzi, plunge pool, steam room and heated loungers, to a private casita where my treatment would take place. The masseuse was so gentle and rhythmic that initially I thought the massage wouldn't be effective—I'm a gal that loves firm pressure so that my body really feels "worked" and detoxified. After awhile I stopped focusing so keenly on her touch and began listening to the calming sounds of the wind and the Mayan jungle full of tropical mockingbirds and Chachalaca Vetula birds just outside. What happened next was something that I've rarely experienced. I stayed in a space that felt like I was between awake and dreaming—completely aware but also completely blissed out.
This magical woman then gave me a mud mask and she salt scrubbed my feet and legs. Once clean, she began the reflexology and foot massage with tuning forks, something that I've never tried before. I felt the vibration ripple up my feet and legs, which seemed to provide a certain energy and rejuvenation that I could actually feel. She methodically pressed the wishbone-shaped tool into certain calculated spots on the bottom and sides of my feet and into my calf muscles, bringing new life into my gams and entire body.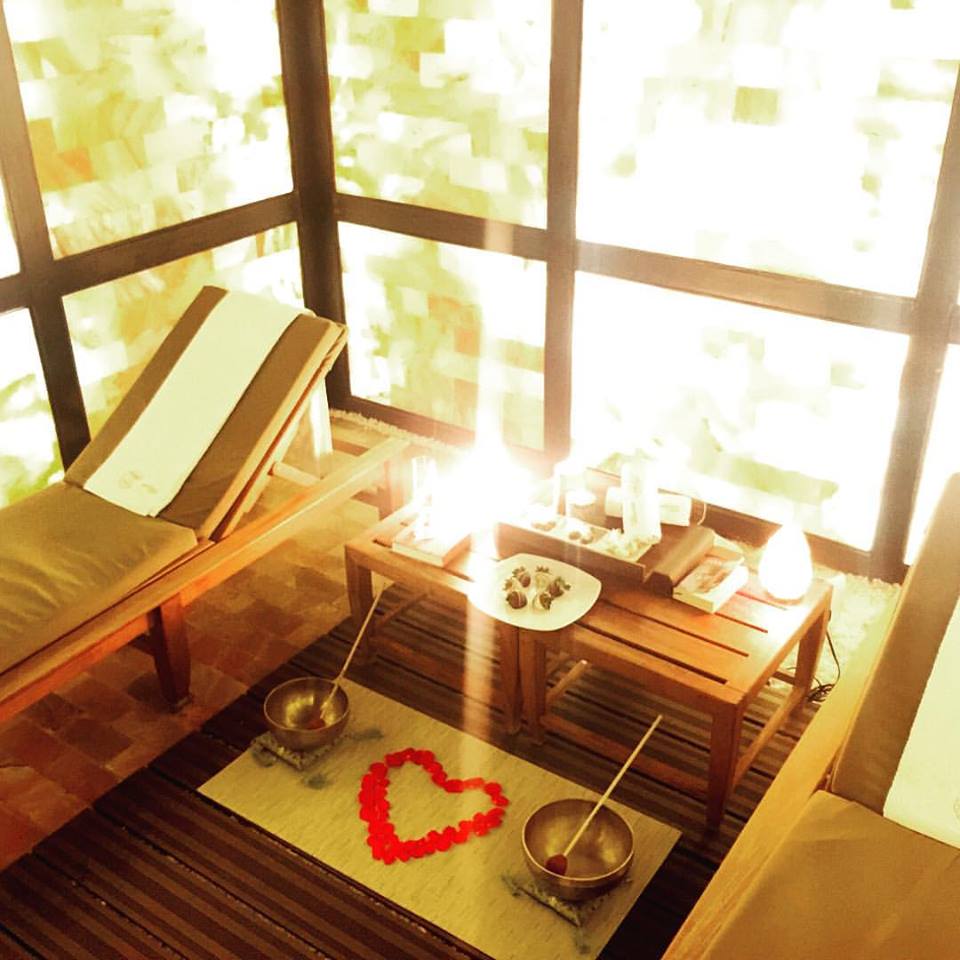 The service ended with a light thumping on the large gong, and tinkering on some chimes, bringing me back into attentiveness but the experience wasn't over. I was led to a stunning halotherapy salt cabin (the first of its kind in Mexico), a private room full of singing bowls, bells, soft lighting and rose petals (and a yellowed paperback of Michael Jordan). While sitting in this warm room, I inhaled salt particles, iodine, calcium, magnesium, potassium, chloride, iron and copper, all of which are said to be essential for good health and functioning.
Walking the wooden path back toward my room (and reality) was pure joy post treatment. I felt more at peace and full of life than I've felt in ages. Indulging in a spa treatment, especially while on vacation, is a way to de-stress, be kind to ourselves and make an important and necessary space for rest and relaxation.