Couples Massage: Explore The Art of Reconnection
---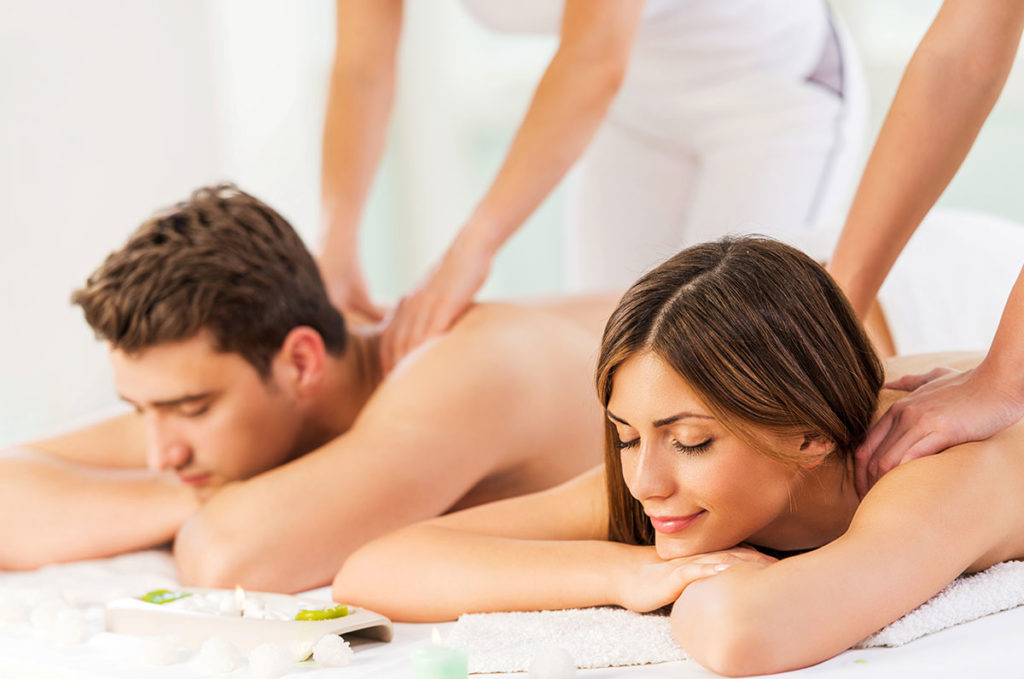 While gratitude, compromising and cuddling are great for couples, there's another habit that could improve your relationship, Couples Massage.
Generally speaking, massage reduces stress and cortisol levels plus reduces back pain. Dr. Oz even mentions it's no longer a luxury but a necessity. In that same vein, couples massage adds the value of a shared experience for couples who may not spend enough quality time together.
Couples massage is a popular spa service. During this massage, two people are massaged in the same room, at the same time, by two different therapists. In some instances, the massage is ordered directly in the hotel room. In others, the massages are simply in a shared room at the spa.
A few thoughts to keep in mind when planning a massage with your partner, are:
Comfort level. If this is the first time someone is experiencing a couples massage with you, make sure to discuss types of massage. Swedish is a light touch. Deep tissue is more of a penetrative massage. Decide on what you both would enjoy.
Masseuse. Are you both comfortable with a female or male masseuse for both or do you each want someone of the opposite sex? While this might seem trivial, it is definitely a question that arises.
Disconnect. Leave the cellphones at the locker. Leave work, bills and other life stressors at the door. This is an opportunity to reconnect with each other. During the massage, mutual presence, mental and physical, can establish connectivity.
To take the art of massage a little further, couples might want to take massage classes. According to Dr. Oz's The Good Life, the habit of massage can improve your relationship.
In May 2017, 19 couples participated in a 3-week massage course to learn how to incorporate the basics of massage into their relationships. During this timeframe, it turned out their well-being remained high, stress levels low and overall feeling of connectivity continued well beyond the test. While the test group is small, there's little objection to the inclusion of additional touch in relationships. Irrespective of whether they gave or received the massage, the benefits were high.
Recently, massage services have become mobile with companies like Zeel. Massage on demand at the most convenient place possible, your home. Order a couples massage, anytime, in your own home. It makes for a great spontaneous treat and gives you the privacy of home.
So whether you're considering a couples' massage at the spa or at home, remember that both will welcome intimacy into your relationship.