Cryotherapy: Why is Cold Still So Hot?
---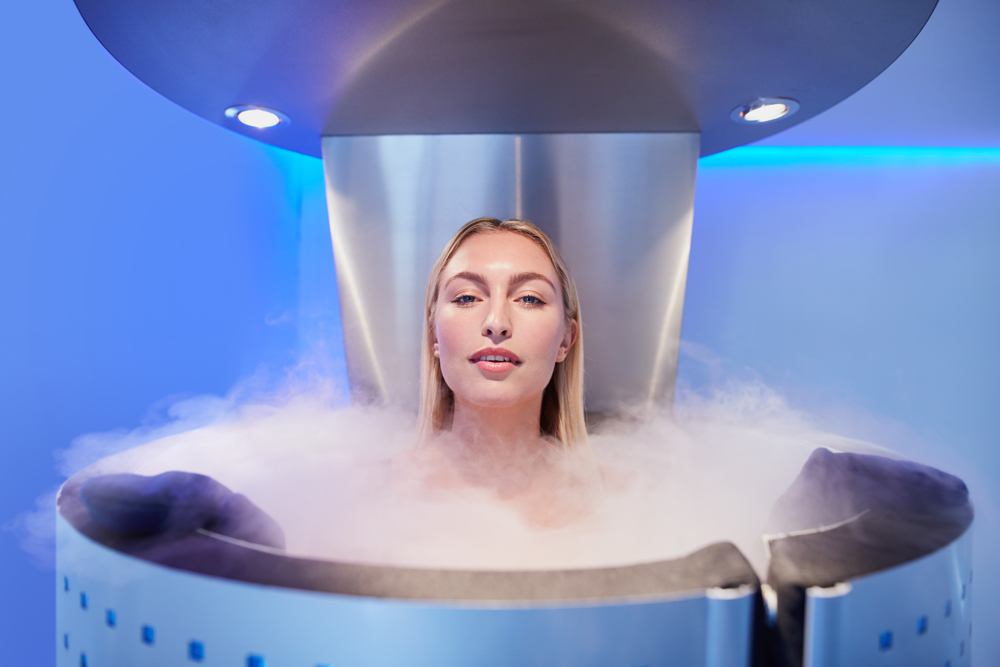 Cryotherapy, which exposes the body to subzero temperatures, has been in the news again. Proponents say the extreme cold activates a central nervous system response that inhibits pain, increases circulation and decreases inflammation. This is said to lead to faster healing – but does it really work? And is this treatment worth the pain and expense?
Why is cold still so hot?
Spafinder first identified cryotherapy as a trend in its 2012 Spa Forecast ("Cold is Hot Again") and today most professional sports teams in the U.S. use cryotherapy at training centers.  Even Vladimir Putin is said to have a cryotherapy pod at his residence, and personal trainers who cater to Hollywood celebs confirm it is all the rage in Tinseltown.
While cryotherapy is also being used in facials and weight loss, its primary use is still for pain reduction and anti-inflammation and recovery after sports activities. In cosmetic treatments the theory is that extreme cold reduces swelling and inflammation and hastens healing. "Frotox" treatments use a controlled beam of vaporized liquid nitrogen, which is said to tighten wrinkles and fill in lines. (There will be more on cyro beauty treatments in a future article.)
How does this experience work?
People (wearing just a bathing suit and socks, gloves and mouth/ear protection to prevent frostbite) enter a chamber cooled to the mind-numbing temperature of -120° C (or -184° F). A human can only last two to three minutes in a cryotherapy room or pod (portable models are available), but it's all the rage with elite athletes to help them recover from workout inflammation and pain. (The Olympic rehabilitation center in Poland has a cryotherapy chamber used by sports teams from around the world.)
The medical evidence on cryotherapy is mixed: one study reveals that runners who used cryotherapy showed significantly fewer blood markers for inflammation, while another study reported that while athletes felt considerably less sore, it didn't lower their creatine kinase — the hallmark of muscle damage. But popular wellness advocate/celebrity Dr. Oz gave cryotherapy an enthusiastic "thumbs up" on his TV show, arguing it has a direct positive effect on pain and inflammation.
Spa-goers can brave the ice chamber trend at places like Sparkling Hill Resort and Spa (Canada). The first dedicated "cold therapy clinic" was the 4,300-square-foot U.S. Cryotherapy Center in California, which now franchises full-body cold therapy across the U.S. locations.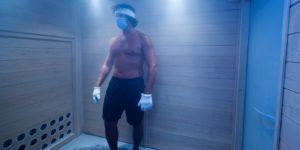 While spas report that serious athletes jumped on the cryotherapy craze first, more people are testing its reputed benefits on skin, mood, weight loss, etc. The calorie-burning benefits of ice therapy are getting buzz: A new book, 4 Hours to the Perfect Body, advocates ice therapy/immersion because it forces one's body to burn a dramatically larger number of calories while doing the hard work of keeping your body warm.
Where to find cryo
Spafinder.com lists 50+ locations offering cryotherapy services, and while many are stand-alone treatment centers, or use cryotherapy in their name, a number offer massage and other spa treatments.
The future?
Look for cryotherapy to continue to grow and more variations of cold treatments, such as pure cold-rock massages and contrasting hot/cold versions at places like the Hand & Stone day spa franchises (Canada). At every ESPA around the world, you can now scoop ice crystals out of ice fountains for bracing rubdowns after saunas. More hotel and resort spas will add ice/snow rooms, or "igloos," making that transition from hot to cold less dreadful than the old cold "plunges." Spa-goers to Qua Baths & Spa at Caesars Palace Las Vegas's (U.S.) "arctic ice room" can experience falling snow. Spas like the Ritz-Carlton in Vail, Colorado (U.S.), report that many more spa-goers are taking group rolls in the snow after their Jacuzzi and sauna time.
And stay tuned for an article on how cryotherapy is used in beauty treatments and weight loss.