Discover the Revitalizing Trend at The Ritz-Carlton, Dove Mountain
---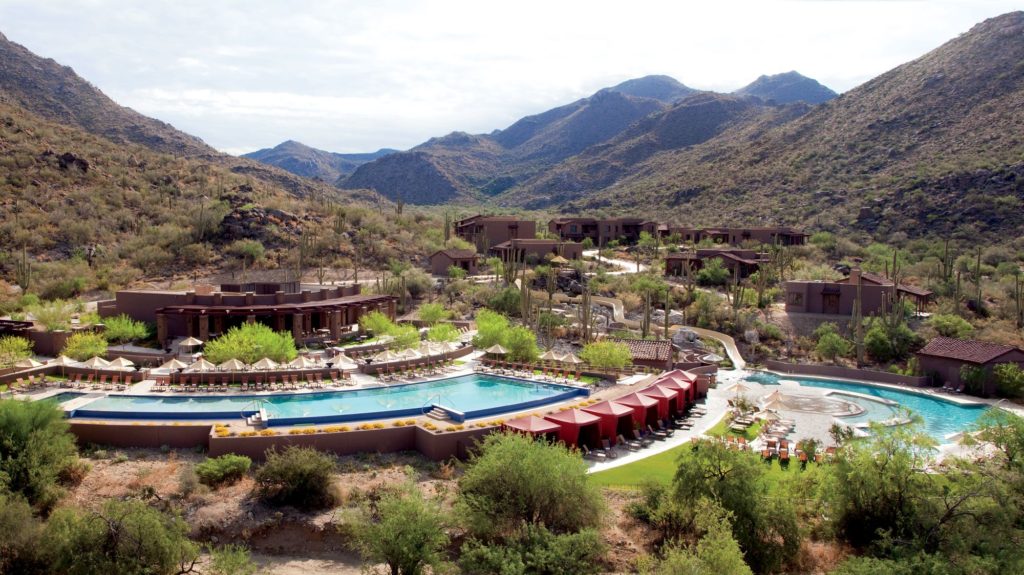 Revitalize at our own trendsetting spa, The Ritz-Carlton, Dove Mountain in Marana, Arizona. In June, leading wellness experts and enthusiasts gathered for a weekend to discuss the future of wellness–and ways to make it accessible for people like you and me.  
Presented by MindBodyGreen, the annual Revitalize conferences have something for everyone. Designed to uplift and inspire, Meditation training, outdoor yoga and even presentations guide us on how to best revitalize. But just what is revitalizing? Is it a trend that will come and go? Or is it the one word you need to remember if you care about your health and wellbeing?
The Secret is in the Setting

The Merriam-Webster Dictionary defines revitalize as, "to give new life or vigor to". Used to describe everything from face creams to restoration projects, in the world of wellness it means personal renewal. In addition, revitalizing can mean renewing or replenishing the earth's resources, including lofty goals like reversing global warming.
Set in the vibrant Sonoran Desert against the Tortolita Mountains, The Ritz-Carlton, Dove Mountain has all the ingredients to help you revitalize from the inside out. And when it comes to renewal, location matters.
As the conference programs notes, "From spiritual sunrises to star-filled evening skies, this special place honors the natural beauty of the desert and touches the soul of everyone who visits."
In addition to a luxurious spa and state-of the-art amenities, it's easy to be inspired by the land revered by the Hohokam inhabitants of centuries past.  In fact, the outdoor infinity-edge pool and relaxation area are lined by petroglyphs dating from 300 B.C. to 1500 A.D. Eco-holistic services, including massage, facials, hydrotherapy and body treatments. Combined with organic desert botanicals, they pay homage to the hotel's natural surroundings.
However, revitalizing requires more than a spa menu or fitness class. True renewal stems from immersion into an environment and a philosophy that respects the earth and its traditions, combined with amenities and activities that promote your wellbeing.
Sign up to receive more insider tips and special offers.
Revitalize with a Spafinder Gift Card!