Escape to a Delicious Day Spa Experience
---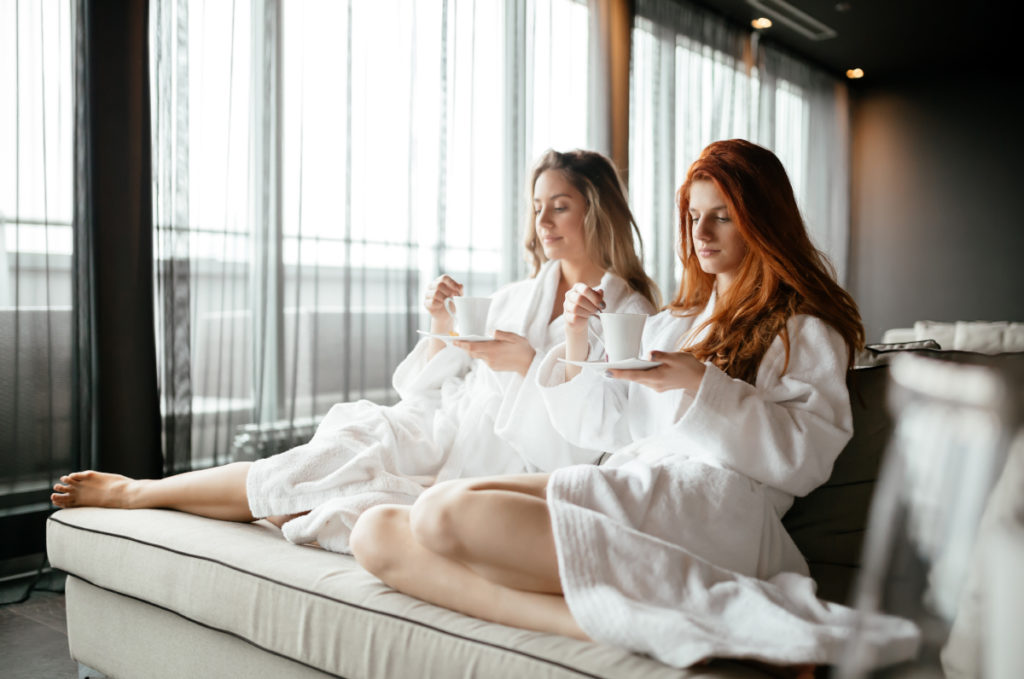 Choosing the perfect day spa experience is like choosing your favorite ice cream flavor: the options are endless and they are all delicious! Unlike ice cream cones, you'll always have room for one more spa treatment. Here are some quick tips to help you plan a day spa experience to satisfy your spa cravings.
All Relaxation. No Travel
One of the best things about a day spa vacation is it's within reach in your own neighborhood or city.
A Classic Day Spa Experience
Many day spas are designed around a full day of luxurious spa experiences, and some offer added amenities like saunas, Jacuzzis and more.  Award winning Oasis on Park in New York is known for its extensive menu of facials, massage services, scrubs, wraps, and beauty services. Oasis will also arrange catering if your day includes a small group of friends and family.
The famed Red Door Spas are located across the country, and one look at their extensive menu of luxurious treatments and services tell ushow easy it is to plan a full spa day. The only question will be how to choose your favorite treatment!
A Hotel Spa Can Be a Day Spa
Trendsetting spas at many famous hotels also offer services to day visitors, along with access to pools, fitness rooms, etc., making it easy to turn a spa treatment into a spa day.
Spa Abroad Without Leaving Home
Yearning to try an exotic spa treatment? Every city has Thai and Korean spas that offer massage, body treatments and facials.  Not surprisingly, Thai Spas are popular for Thai massage, which consists of a series of stretches and deep-pressure point work to treat the entire body. One example: Thai Privilege Spa in New York City has branches in Thailand and Shanghai, so you know your experience will be authentic.
Korean spas are known for popular body scrubs, affordable facials and massage.
If you live in a big city like L.A., NY, Chicago, or Seattle, plan a Russian spa day. With amenities like an indoor pool, sun deck, cafe and a lounge serving cocktails, Voda Spa feels more like a resort than a day spa. Voda's menu includes four saunas, including an authentic Russian banya, and the traditional Platza body wash.
Insider Tips
Here are a few tips to help you plan your day spa experience like a pro:
Schedule an hour between appointments. This will give you time to relax in the lounge or enjoy the spa's amenities, like saunas and steam rooms.
Planning to enjoy your day spa getaway with your friends? Ask the spa to sync up your appointments so you can enjoy breaks and lunch together.
Check on lunch well in advance. If the spa doesn't offer food, ask for nearby restaurants that will complement your spa experience.
If the spa doesn't provide showers or locker rooms, be sure to arrive freshly bathed and wear comfortable clothes.
Think about the order of your treatments and ask the spa staff for advice. For example, start with a facial or scrub, followed by a massage. It's best to book beauty services like mani-pedis or hair styling at the end of your day.  Leave the spa relaxed and gorgeous.
To stay on top of the latest wellness news, receive spa offers and get special members only on day spa/weekend retreats, click here.