Expand Your Massage Options–from Reflexology to Reiki
---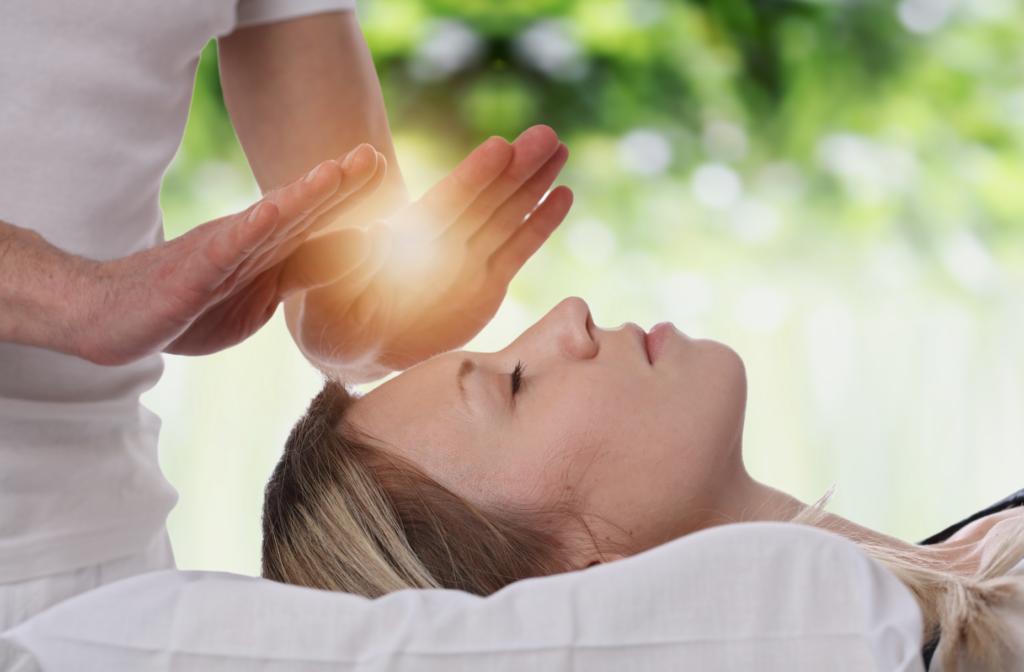 There are over 80 types of massage and the menu of these soothing options can be overwhelming. However, there's good news. All these choices mean there is a massage therapy that is perfect for you. And, if you'd like to grab a healing treatment on your lunch hour without disrobing–or you don't want to be touched–you'll especially enjoy Reiki, Reflexology and Craniosacral massage techniques.
Don't want to be touched? Try Reiki
Therapists perform this healing massage without touching the client, which seems impossible. Reiki is a Japanese technique designed to help heal physical and emotional pain by releasing blocked energy from certain parts of the body and moving it to the areas that are in need of healing. The Reiki healer does this by placing her hand just above your body or by lightly touching your skin as you lay on a massage table.
You will be fully clothed during your session, and Reiki fans report you will feel a "glow" as your energy moves through your body. This is an excellent massage for people who are looking for a new experience.
Find Reiki therapists here.
Stay on Your Toes with Reflexology
Reflexology is the practice of stimulating points on the feet that correspond to specific parts of the body. In other words, reflexologists push, knead, or stimulate areas in your feet that are said to connect to specific organs. The goal is to release blocks in your energy pathways and relieve pain. Your reflexologist may also push into your arch or pull on your toes. While you may be sensitive to some of the pressure, she will work with you to find the right balance.
Reflexology isn't touch free. In addition, it doesn't have anything to do with a foot rub, which is not the same as reflexology therapy. However, during a reflexology treatment you don't need to take your clothes off, and the therapist will not touch most of your body. For many, this massage falls into the "don't touch me" category. (Reflexology is a terrific lunch hour treatment!)
Find reflexologists here.
Craniosacral Massage: Relief for Techies
Craniosacral massage is an excellent way to treat "tech neck," and it is an easy lunch hour treatment. Usually, clients lie face up on the massage table while the therapist applies extremely light pressure and traction along the neck and skull. During the massage, most people are clothed.
Craniosacral massage – sometimes called craniosacral therapy (CST) – is another clothes-on, low-touch therapy. During this gentle treatment, the therapist uses a very gentle touch, focusing on the top and bottom of your spine, where it meets your cranium (head) and sacrum. The goal is to improve the flow of fluid around the brain and spinal cord, relieving neck and lower back pain.  Find craniosacral massage therapists here
Sign up to receive insider tips, luxury destinations and more.
Purchase a Spafinder Gift Card–perfect for every occasion!