Keep Calm and Spa On at the UK's Top Spas
---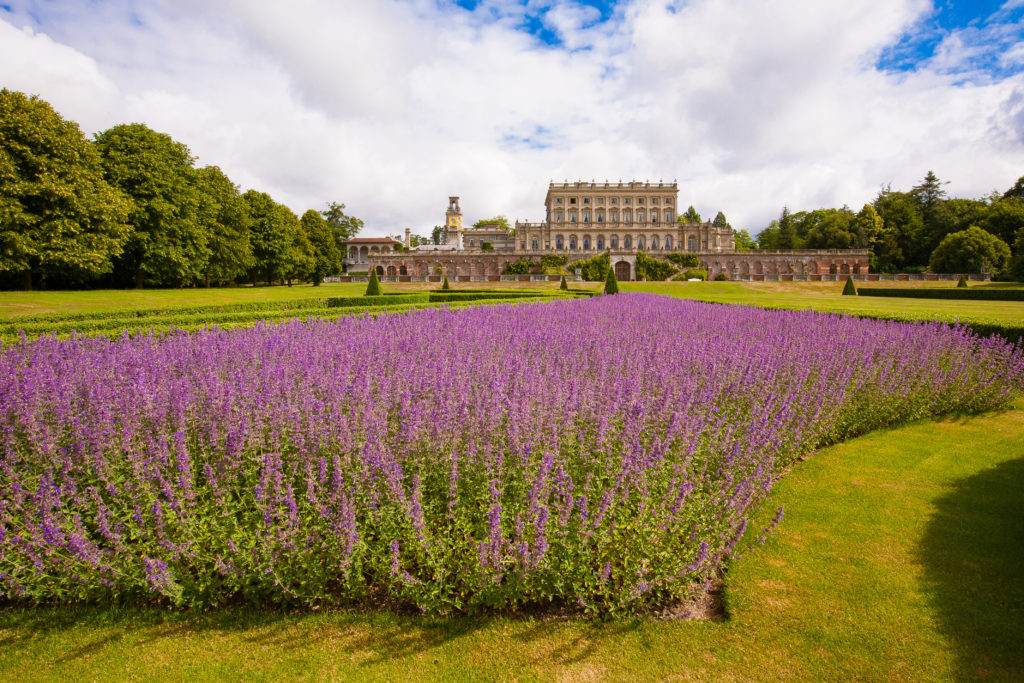 Whether it's exploring the rolling lush countryside or boating on pristine waters, Brits know how to relax.  Therefore, it makes perfect sense that some of the top spas in the world are in the UK.  Take a stroll through these five luxurious spa resorts, and you'll be ready to trade in Mr. Darcy for a spa getaway.
Just 10 minutes outside of the historic spa town of Harrogate (yes, a town dedicated to spas), Rudding Park is nestled on 300 acres of impeccably landscaped gardens and natural woodlands.  Once a 19th century royal country house, the resort has won numerous awards and is famous for its elegant accommodations, exceptional spa, natural waters, fine restaurants, and a beautiful 18-hole golf course. As you treat yourself to a soothing massage, you'll find yourself melting back in time, surrounded by beauty and charm. In fact, for a blissful moment, you won't even want to check your phone.
This legendary 5-star hotel in the heart of central London is filled with history and has welcomed guests like Oscar Wilde, Winston Churchill, and Elizabeth Taylor, to name a few. The hotel has a stunning design and offers extraordinary cuisine. The renowned Akasha Holistic Wellbeing Center is a perfect urban retreat, nestled underneath the bustling streets of London.  This luxury spa has a gym with the latest equipment and a lap pool. In addition, the spa uses a holistic approach to wellbeing, blending Eastern and Western techniques to create the ultimate healing experience.
While you might not be Alice, Pennyhill Park Hotel and Spa is certainly a wonderland. Located just 30 minutes outside of London, this five red-star hotel sits on 123 acres of stunning English countryside. In addition, Pennyhill features a Michelin-star restaurant and uniquely designed guest rooms. The impressive 45,000 square foot spa offers a wide menu of services from its Thermal Heaven to entire spa day packages, allowing your mind to get lost in luxury. You will be so relaxed you might just miss the white rabbit you were supposed to follow home!
The historic town of Bath is renowned for its restorative waters and is also a UNESCO World Heritage Site. Originally built in the 1800s, the elegant Gainsborough Bath Spa pays homage to the local healing traditions that have welcomed Brits and visitors from around the world for centuries. A beautiful glass atrium frames the chic spa, which features a luxurious menu of rituals and treatments. Moreover, it holds the honor of offering exclusive privileges to Bath's natural, mineral-rich waters. The Gainsborough's luxurious accommodations feature five star amenities. World-renowned chef, Johann Lafer, creates inventive cuisine at the hotel's restaurant.
Clividen House and Spa (featured image above) is a historic English jewel that has been home to British royalty.  Situated on National Trust parkland overlooking the River Thames, the five-star, impeccably restored luxury spa is an oasis of relaxation and beauty set in the exquisite countryside. Secreted behind the brick walls of Cliveden's rose-and-lavender-scented garden, the Spa offers tranquility and unparalleled wellbeing, relaxation, and luxury. There is a range of dining options at Clividen House, from healthy choices at The Spa Kitchen to fine dining at André Garrett Restaurant to a classic English afternoon tea.
Send a Spafinder Gift Card, the perfect gift for every occasion.
Sign up for access to exclusive deals and insider tips.