Learn the Many Benefits of Baby Massage
---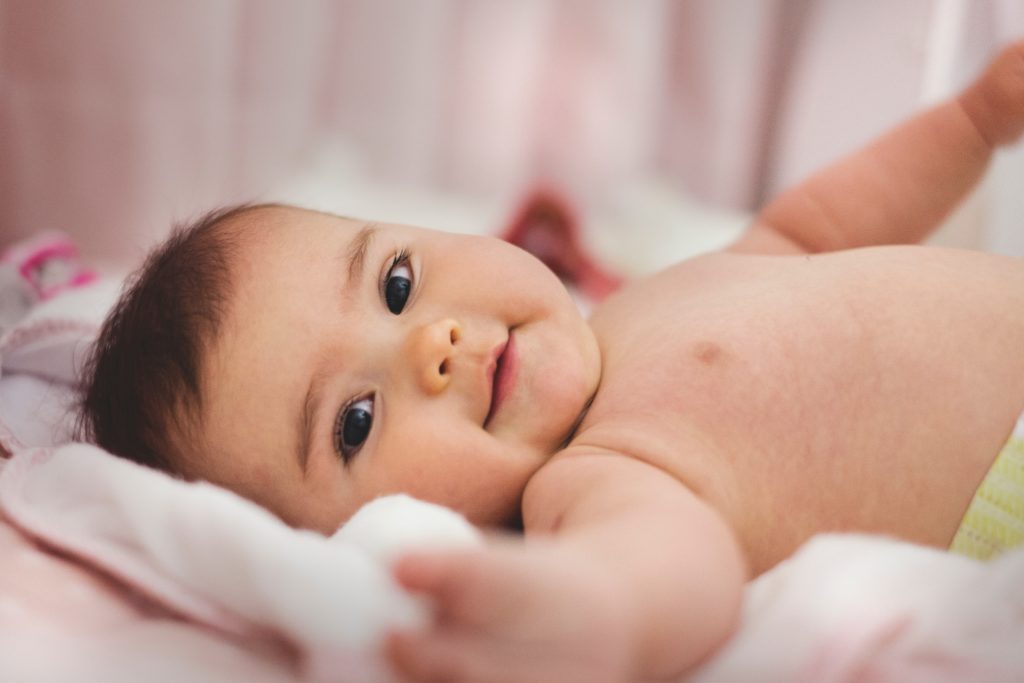 You've heard about prenatal massage, but how about massage after the bump is gone and the baby has arrived? A baby massage is the real deal, and both child and parents benefit.
Here's the bottom line: Touch to a baby is imperative; the correlation between human contact with an infant and its growth and development—healthy brain progression, language and cognitive skills, physical capabilities, etc.—is undeniable. Research executed by the University of British Columbia and BC Children's Hospital Research Institute and published in Development and Psychopathology even suggests the amount of physical contact between infants and caretakers can impact children at a molecular level—an effect lingering four years into the future. As well: Massage therapy helps enable weight gain in preterm newborns, says the Touch Research Institute, and, the Global Wellness Summit's 2018 Trends Report predicts "massage will be the first choice to treat babies and children of all ages suffering from injury, sleeplessness or pain."
Massage for babies also has the capacity to:
stimulate the central nervous system, thereby triggering the brain to generate more serotonin (a chemical in the brain that affects mood) and less cortisol (à la, the "stress hormone")
ease nerves and calm a fussy infant
soothe baby's teething pain
lure baby to sleep
help alleviate tummy issues (parents dealing with gassy babies know!)
relax the parent—and what caregiver doesn't need that?
And on an emotional level, a baby massage is a complete bonding experience for parents and infants. Both mom and baby (and dad and baby) can take pleasure in giving a massage to their little one.
Quick massage tips:
Just as you do with your story time or tummy time routines, incorporate massage time into your baby's daily schedule. (Be sure to choose when wisely—a massage will be uncomfortable if it's just following feeding time when baby is full or pre-eating. If baby is hungry, he'll be fussy and unable to relax.)
As you do with feeding, follow your baby's signs—he'll let you know when he wants you to stop.
Firm but gentle strokes and pressure are best.
Should you wish to use a massage oil, choose one that can easily soak into the baby's skin and is non-irritating (test it out on baby prior).
Find a complete step-by-step guide to massaging your baby.
Spafinder Gift Cards make great gifts for moms and moms-to-be.
Get exclusive access to deals and more.