Authentic Connections at Miraval's Newest Spa
Published: Wednesday, May 4th 2016
in Spa
---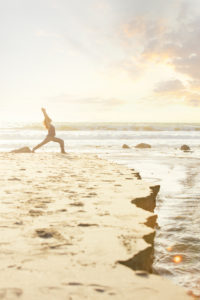 Miraval opened its first spa expansion beyond their Arizona location to Monarch Beach in Orange County April 2, 2016.
Because Miraval Arizona is known for its deep connection to natural surroundings and a commitment to incorporating the healing elements of the Sonoran Desert into all aspects of the resort, Steven A. Rudnitsky, Miraval Group president & chief executive officer, explains when scouting for a new Miraval spa:  "We knew we needed a tranquil location with inspiring surroundings to integrate into the guest experience in an authentic way. With its breathtaking coastline, serene beaches and lush landscape Monarch Beach Resort in Dana Point was a natural next step. Miraval Life in Balance Spa at Monarch Beach Resort harnesses the power of the ocean to create a restorative haven in line with the Miraval brand."
We couldn't agree more.
Sue Adkins, Miraval Group vice president of programs, shares the vision for one of the newest workshops called Authentic Connections:  "Guests gather on the beach with a Miraval specialist to have heartfelt conversations that allow them to connect more deeply and meaningfully with those around them. These in-depth discussions are meant to be playful, open dialogues that are safely moderated in a way that encourages openness and authenticity."
Leave it to Miraval, whose mantra is life balance to innovate around the basic need to take time to unplug and reconnect.
We're all moving at lightening speed, at times connecting more with our tech devices than with our family and friends. Bring on the kumbaya! For real.