No Phones Allowed at Innocent Unplugged Wellness Festival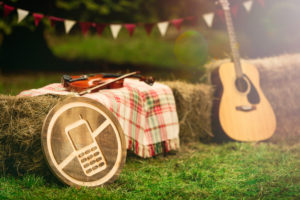 In need of a digital detox or pre-capitalised festival escape? Or how about both? Then head to Innocent Escape, which returns to the woods from May 28-30, 2016 near Sevenoaks in Kent, England. The gathering promises a weekend sans Google, notifications, or email; there's no Wifi or traditional electricity. Innocent Escape's interactive itinerary is full of events like laughter yoga, DJ sets, and communal dinners: There's even an onsite pub, campfire, and alfresco spa. Visitors can pitch their personal tents or rent one of the bell tent packages.
Innocent Unplugged represents the ongoing emergence of Wellness Festivals, or Well-Fests, that are popping up across the globe. Their intentions and activations are diverse but often build upon the communal elements that made Wanderlust and Coachella so famous. The segment's upspring landed it a spot on Spafinder's 2016 Trend's Report.
[youtube]https://www.youtube.com/watch?v=vpgRMaBBc0Q[/youtube]