Show You Care with a Spa Couple's Massage
---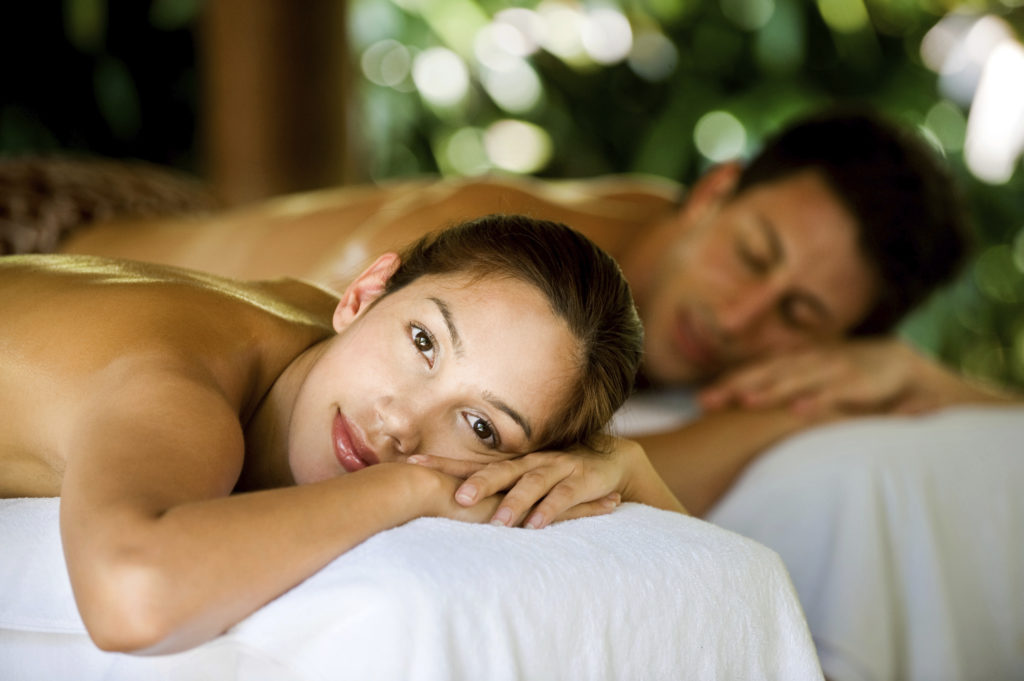 A couple's massage. Calming? Of course. Romantic? It definitely can be. But remember, no rules apply when it comes to a couple's massage at the spa. Meaning, you don't have to book a couple's massage with just your significant other. Sure, a massage for two can be a fabulous, dreamy experience with your partner, spouse or boyfriend, but it can also be an amazing bonding experience with mom, sis, your BFF, etc. Either way, one thing's for sure: A couple's massage will definitely be a relaxing event.
Keep reading for helpful tips to make the most of your couple's massage.
Massage modalities. There are different kinds of massage available to accommodate your (and your spa companion's) needs. Seriously knotted muscles? Try a deep tissue massage. Just looking for tranquility? Try aromatherapy or hot stone. Not sure what to book? A Swedish massage is most likely your best option.
Therapist partiality. If you prefer a male or female massage therapist, request upon scheduling your appointment as early as possible.The spa should try its best to cater to your wishes.
A welcome introduction. Use a couple's massage as a means of familiarizing your partner into the spa world; your significant other, whether it be your spouse, mom, or BFF, may feel more comfortable stepping into a spa when he or she has someone to tag along beside them.
Consider your surroundings. Planning your massage at a resort, hotel, or destination spa? Make a day of it and utilize the site's facilities: fitness center, steam room, sauna, whirlpool, swimming pool, spa lunch with champagne, etc.
At a beachside resort? Ask if the spa offers massage services waterside—how romantic (and serene!).
Under pressure? There's no pressure at a spa, unless you're partaking in a massage, and then the pressure should be to your liking (aka, light, medium, or firm). Don't be afraid to voice your preference to the massage therapist if need be; the therapist will appreciate you speaking up—and you won't wind up disappointed upon leaving your spa treatment.
Be smart about your phone. Turn off your phone (the calls can wait) and truly revel in the relaxing day with your loved one. Make the day completely about self-care for you and your fellow spa-goer.
Want to learn more about couple's massage? Read on.  And find a couple's massage near you here.