Spa Etiquette 101; Spa for One, Two or with Girlfriends!
---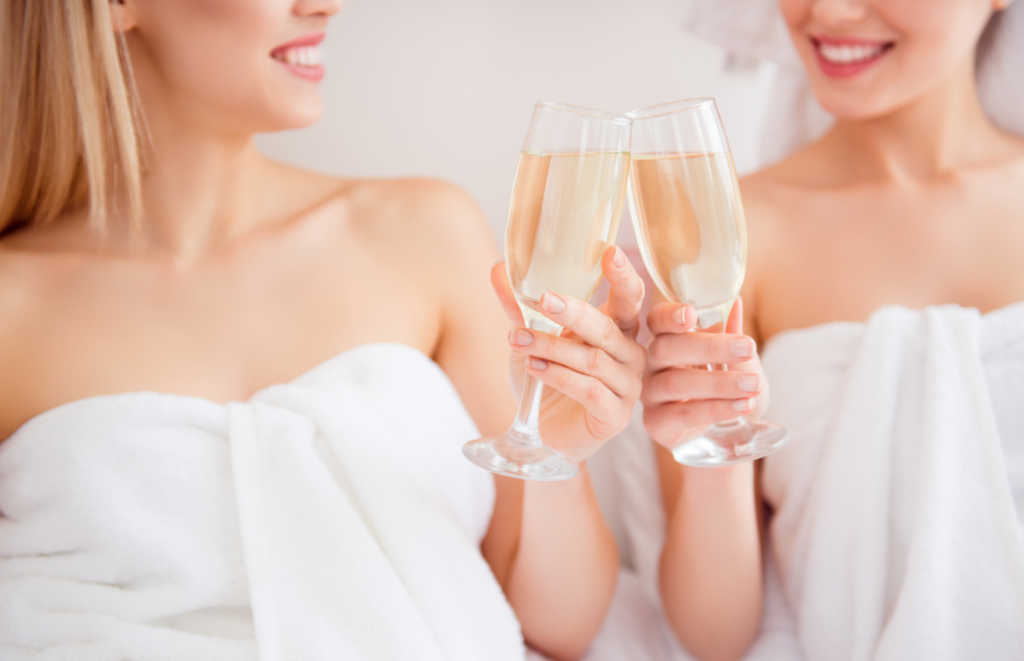 First time Spa lover? Did someone give you a spa gift card for the holidays or are you planning a spa visit with your girlfriends or couples massage? Here are a few tips that will have you relaxing in no time. 
Book Early
Calling ahead of time will give you time to book on a preferred date and also determine the type of massage you prefer.
Pick a Male or Female Massage Therapist
I remember the first time I went to a massage therapist it never occurred to me to ask. Book a male or female massage therapist if you prefer but remember to ask when you call. Most massage spas will ask your preference but if not you're aware. 
Say No-No to Stimulants
Stay away from Red Bulls and espressos for an hour or so prior. Stimulants are not the way to go when you're seeking relaxation. De-stress is critical for self care. Embrace the opportunity to relax for an hour. 
Hydrate and eat before
Drink water before and after the massage. Make sure to eat a little something at least an hour prior so that you're not too hungry during the massage or immediately after. Try not to overdo it on the meal prior and keep it light.
Shave
You don't want the massage therapist getting splinters in their finger because you failed to shave properly. It will spare you a little embarrassment and spare them a little discomfort.
Wear loose clothing. 
This will make it easy to dress after the massage and to remove clothing prior. Most massage facilities either provide a locker or a designated space for your clothing. The massage therapist might use some oil or cream so either request to have it removed when you leave or make sure to wear clothing that will absorb one or the other. It's recommended not to wear much jewelry for appointments. 
Disconnection is key
Leave your cell phone in the locker. The buzzing of text messages and calls will definitely undo every knead. Let everyone know you are heading into a massage and that you'll get back to them once you finish. 
Let the spa know you are using a Spafinder gift card.
Spafinder gift cards should be used for the treatment or service and cash or another card are best used for gratuity or tip. This will save you and the spa time upon checkout.