Spa Yummies; Oxygen Facials, Hot Stone Massages & More
---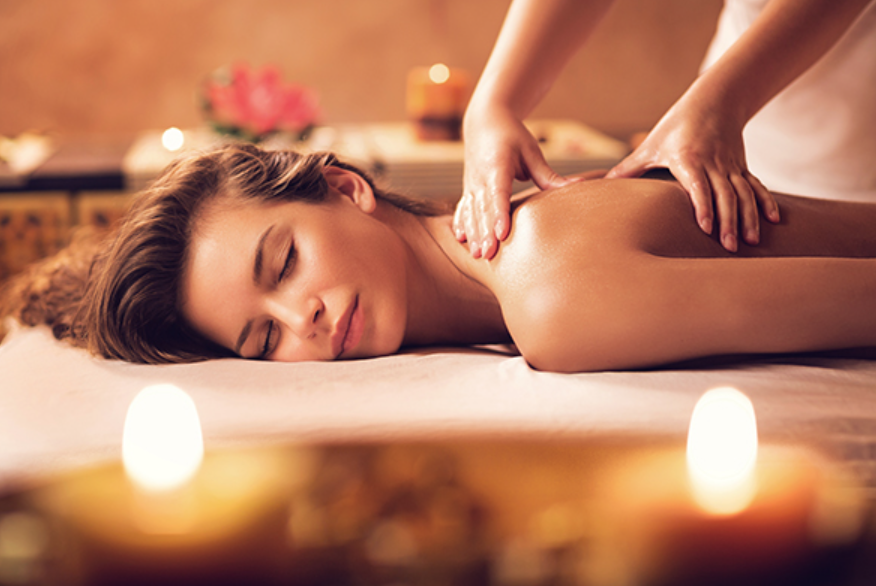 Hot stone massages and oxygen facials. Lavender rain and magical rituals. We couldn't resist writing new lyrics to the Sound of Music classic, "A Few of My Favorite Things," because these classic spa treatments really are some of our favorites. (Although, whiskers on kittens are still high on our list!)
Hot Stone Massage

If you haven't experienced a hot stone massage, try one as soon as possible. The feeling of warm stones caressing your body as tense, sore muscles melt away is indescribable. Here's how it works: Your therapist rubs heated basalt stones over your oiled body, and rests them on top of and beneath you—on your stomach, in your palms, between your toes. Some say the stones have healing qualities, making a hot stone massage a more profound experience than your basic massage.
Oxygen Facials

Ditto on oxygen facials: If you haven't had one, check it out. Celebrities indulge in these popular facials before big events because the treatment creates plumper skin, hides imperfections and creates a youthful look. Our skin needs oxygen and many people say they see an immediate change in their appearance after an oxygen facial. The effects are said to last about two days so if you're planning to hit an Oscar's party, we suggest booking one now. (Emily Blunt probably has her appointment!)
Everything Feet

There's something almost decadent about a trained therapist massaging your feet for a half hour or more. Plus, this affordable treatment is available at most spas. A classic foot massage often starts with a soak in aromatic warm water. Once your feet are toasty and relaxed, your therapist will massage your feet and toes–and you will sigh with pleasure. Reflexology, which is different than a foot massage, targets specific reflex points on the foot to create a healing response in corresponding organs and areas of the body.
Water Treatments and Circuits

The word spa goes back to mineral springs in prehistoric times. Today, many spas offer hydrotherapy circuits–sequence of swimming pools, cold plunge pools, showers and waterfalls, designed to help you relax. Grand Wailea, A Waldorf Astoria™ Resort is known for its dedicated spa hydrotherapy circuits. And Kohler Waters Spa at The American Club is famous for therapeutic water services like an Acoustic Bath that blends music and sound vibration, a body scrub, Vichy hydro-massage and Lavender Rain.
Anything That Says Ritual

Spa treatments that include the word ritual make our hearts beat faster. Basically, a spa ritual is a series of treatments combined in one experience. The idea is to provide a multi-step experience to take spa-goers far away from the everyday. Ritual experiences treat different body parts and some combine ancient or indigenous rites, herbs and aromatherapy fused with newer techniques. One example: Miraval's 100-minute Crystal Salt Serenity combines a salt and oil scrub, massage with warm crystal stones and a scalp massage. In a word: divine.
Send a Spafinder Gift Card and treat your best friend to her favorite treatment.