Top 5 (Must Have) Spa Treatments for Fall
---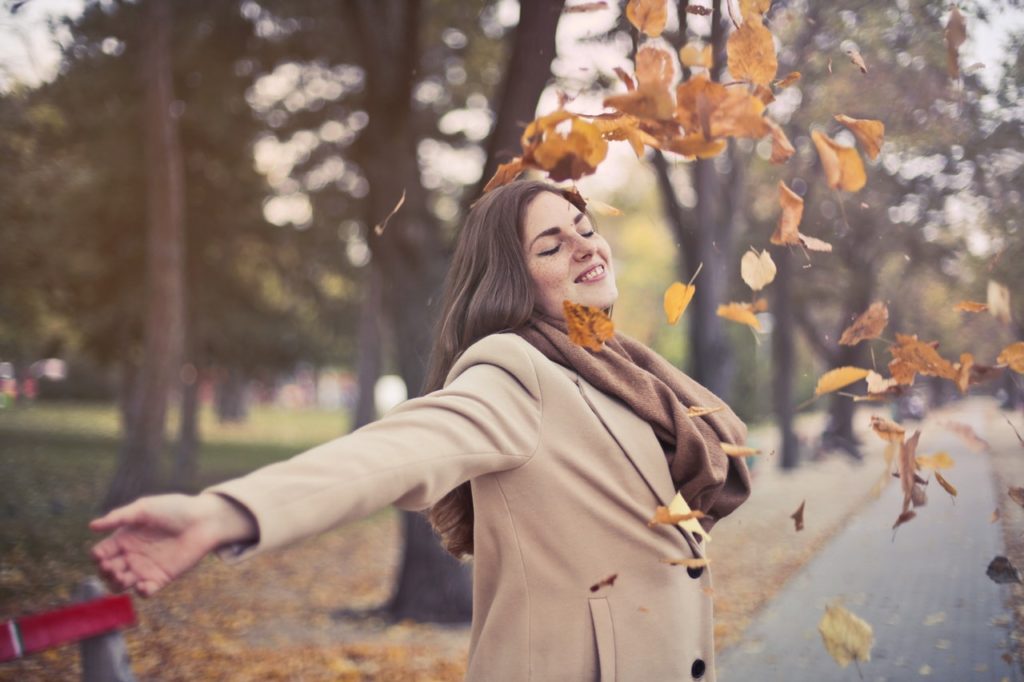 Fall means change. Mother Nature signals trees to shed their leaves, temperatures drop and we break out our cozy sweaters. However, as the air gets cooler and dryer, our skin also becomes parched and flaky. This means autumn is the perfect time for luscious spa treatments that nourish your body and soul. These five top our must have list for fall.
Get Seasonal
You know it's fall when trees change their leaves and spas and salons change their menus. Look for seasonal scrubs, wraps, massage treatments and facials with tempting ingredients like cider, pumpkin, cranberry and apples. These special treatments are a treat for the senses and they are also beneficial. For example, pumpkin is full of beta-carotene and Vitamin A and the pumpkin enzymes encourage new cell turnover.
Get Oxygenated
Celebrities know that oxygen facials are a terrific way to get red-carpet ready, especially when you don't have much time. Here's how it works: your aesthetician applies high-pressurized oxygen infused with botanical, vitamin, mineral, and nutrient extracts to your face and neck. The oxygen helps your skin absorb the moisturizing agents, resulting in plumper skin and a healthy glow.
Get Hydrated
When it comes to dryness, hydrating facials do the trick. These treatments restore the precious moisture we need when temperatures are cool and they heal dull, flaky skin. A hydrating facial performed at a spa usually includes these steps: cleansing, toning, exfoliation, serums, massage and a mask. A hydrating facial also helps your skin absorb skin care products more effectively. The result: smoother, radiant skin and a happier you.
Get Smooth
A professional scrub is great way to say goodbye to rough, dry skin and hello to a new sleek you. The scrub is often followed by a wrap, massage, shower and a soothing moisturizer. Body wraps also improve and moisten your skin, and benefits include losing excess water weight, fluids and toxins. In addition, most spas offer a variety of wraps. For example, herbal body wraps are designed to heal and detoxify and can be used as a body slimming technique. Mud wraps are known for increasing circulation and removing toxins from the skin, tightening and firming skin texture. Many spas recommend an exfoliating shower or body polish before a mud wrap.
And Then Relax
After a summer of fun in the sun, you may have a few new body aches and pains. We love the healing properties of the tried and true hot stone massage. Your therapist will heat basalt stones to 120–140º F, rub them over your oiled body and rest them on top of and beneath you–even between your toes. The stones' warmth enhances the relaxing effects of the pressure. Now isn't that dreamy?
Give the good life with a Spafinder Gift Card.
Discover more special spa offers and promotions.