Top Spas in Spain for Your Personal Siesta
---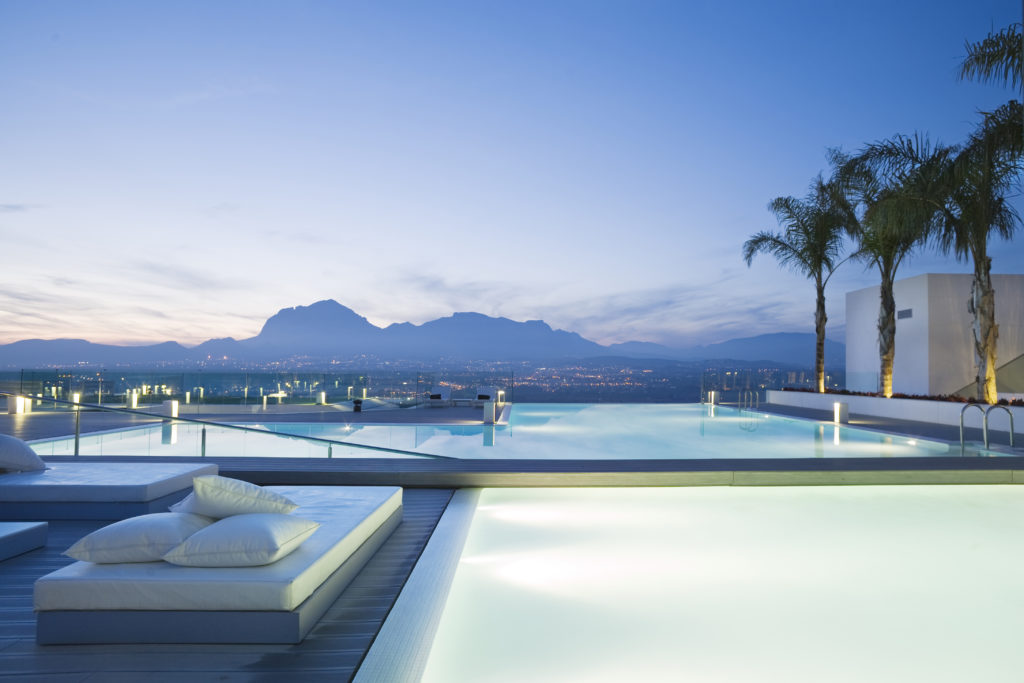 A vacation at a top spa in Spain is a relaxing getaway for all the senses. The food is a treat for the stomach, and the art and culture a feast for the eyes. Most importantly, it's the birthplace of the daytime siesta, which we think is the most relaxing tradition of all time. Envision yourself at one of these top spas, overlooking the Mediterranean, sipping on a rich Spanish wine, and we guarantee, you'll be thinking: "Farewell old me, I'm a Spaniard now!"
SHA Wellness Clinic:
Age less, stress less and discover a beautiful you. SHA Wellness Clinic (featured above) is nestled on the Spanish Mediterranean coast, and specializes in healthy anti-aging programs in a luxurious environment. Visit for a month or more to review your telomeres, reset your sleep patterns and rejuvenate. Designed with well-being in mind, Sha offers detox programs, weight-loss clinic, sleep recovery and is a reset for stress. Moreover, SHA is devoted to improving health, preventing illness, and slowing down Father Time with state of the art procedures. Click here for more info
AMA Andalusia Health Resort:
When people think of heaven, they think of white-sand beaches and calming rivers, which is exactly what the AMA Andalusia Health Resort offers.  Notably, this spa implements natural integrative medicine to treat your mind and body with a wide range of programs from stress reduction to anti-aging.  In addition, Andalusia's spectacular location makes it easy for guests to participate in outdoor adventure activities or just luxuriate in the beauty of the stunning property.
Click here for more info
Marbella Club Hotel Golf Resort & Spa:
Marbella Club Hotel Golf Resort & Spa is fit for a prince… literally. Marbella was once the private residence of Prince Alfonso von Hohenlohe. However, today it can be your own personal oasis. Significantly, Marbella has two outdoor heated swimming pools, seasonal water sports, and an 18- hole golf course, which can be enjoyed nearly year round. In addition, the spa's team of medical and therapeutic experts will guide you through physical exercise, nutritional enlightenment, and restorative beauty, retooling your body inside and out. We think you will leave this wellness palace looking and feeling like royalty.
Click here for more info
Six Senses Spa Marbella: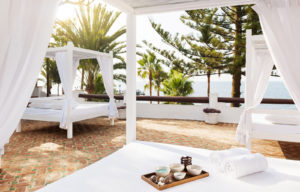 This beachfront spa utilizes the area's native essences in its treatments, including sea salt, olive oil and locally mined minerals. First, relax at the gorgeous spa. Then, participate in the hydrotherapy circuit. Next, swim in one of three pools or play on the largest tennis center in southern Spain. After working up an appetite, dine at the Two-Michelin-Star restaurant – a true highlight of the property. At the Six Senses Marbella, indulgence is par for the course.
Click here for more info
Send a Spafinder Gift Card, the perfect gift for every occasion.
Sign up for access to exclusive deals and insider tips.