(Trick or) Treat your Skin in October
---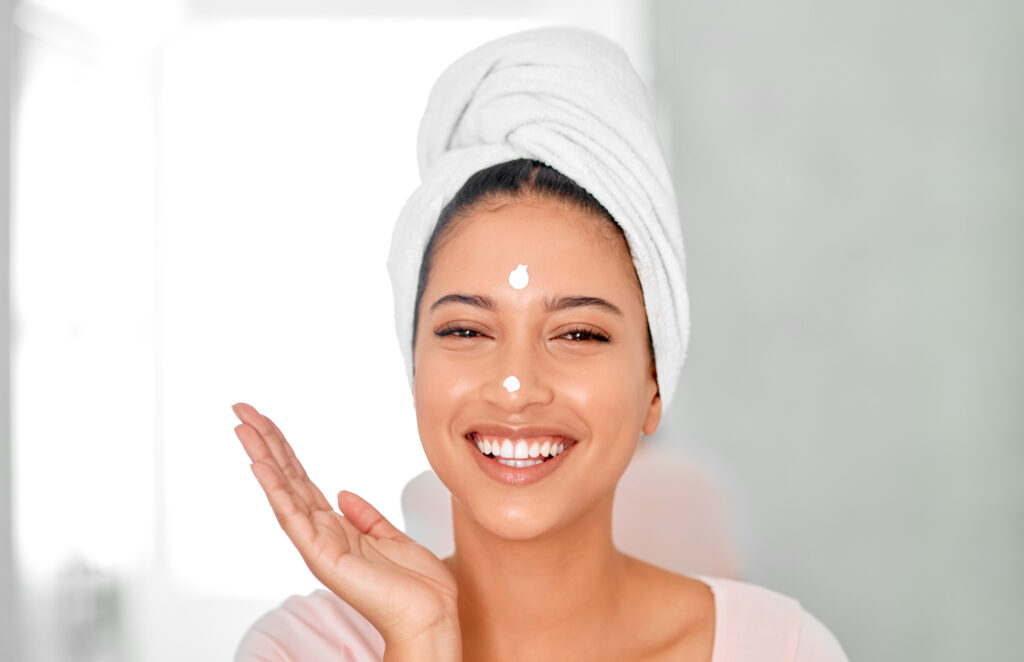 Sweet treats in October are cool and all, but have you tried the best seasonal skincare? These beauty products are even better than chocolate and sour candies, helping your skin come through with the most rejuvenated, fresh and flawlessly fall-inspired skin under the full moon. And have no fear about finding one that fits your skin type or personal style—Halloween is a time where you can be whoever you want to be. In the mood to channel your inner French girl and wake up with a Parisian glow post-makeup removal? We've got you. Want to deep dive into your dark side, literally, with a mix of both ancient and modern beauty techniques? There's a mask for that, and we're not talking about a werewolf or Scream mask. It's time to (trick or) treat your skin with the best skincare and wellness routines for October, and you're in for a frightfully fresh face with these techniques!
Get yourself a skincare duo that's as dark as the night sky on Halloween, and also fights off the bad guys in the form of blackheads and zits. Yes, we're talking about this Detox Discovery Kit. It features a detox collagen mask with black pearl powder and bamboo charcoal to draw out toxic bacteria from far below the skin, helping to minimize pores, reduce inflammation and produce long-lasting hydration. Pretty cool, right? This effect is amplified with the Obsidian Gemstone Roller, formed with a protective stone that shields against negative energy and is believed to heal past wounds. This duo is the perfect balance between skin-loving and spiritual, and a great addition to your lineup of Halloween beauty treats.
Most of us have that friend whose house is decorated in Halloween memorabilia year-round. And to those who think that they don't… you likely are that friend. And in that case, you deserve to treat yourself with a pumpkin aromatherapy massage to invigorate the skin and senses. Many spas offer seasonal add-ons in which they use a pumpkin spice oil while giving you a traditional deep tissue or Swedish massage, and it's a beautiful way to celebrate your favorite pumpkin spice latte lover. Our suggestion is to head to the spa with your best friend and Spafinder Gift Card, and treat yourself to a mind-blowing massage that's even better than Halloween candy. Many shops even sell the pumpkin spice massage oil for use at home, which makes the best gift for pre-Halloween or Thanksgiving festivities!
No, this micellar water isn't a magical potion to ward off witches and evil spirits. However, it is a gentle and effective way to not wake up with makeup all over your pillow. Many tend to pile on foundation, blush, and highlighter throughout the month of October. That's due to a series of costume parties or work contests, and we love that for you. However, nobody wants to deal with the fallout of heavy makeup on a daily basis. Micellar water is the dream makeup remover for scary good skin throughout October.
Micellar water originated decades ago as France's top makeup remover. (The country's hard water can be rough on sensitive skin.) And anybody who has seen that French girl glow knows that they're doing something right. This product effortlessly removes last night's pirate makeup along with dirt, oil, dead skin and more. The gentle nature makes it versatile and easy to use on all skin types, while micellar water even helps to soothe and balance skin for a glowing Halloween season!
After you've removed your makeup with micellar water, it's time to go all in with your pumpkin cleanser by Peace of Mind Skincare! It's made with organic pumpkin enzymes and Vitamin A, along with glycolic and salicylic acids, to take out every last evil impurity during Halloween season and beyond. Defeat the bad guys like dead skin, excess oil and blackheads for a clean canvas before your moisturizer and more. After all, your complexion deserves it! This particular pumpkin cleanser also claims to align with the heart chakra, helping you reclaim your healing, balancing, and tranquility efforts this Halloween for a beautiful transformation.