Well & Being: Resort Wellness Reaches New Heights
---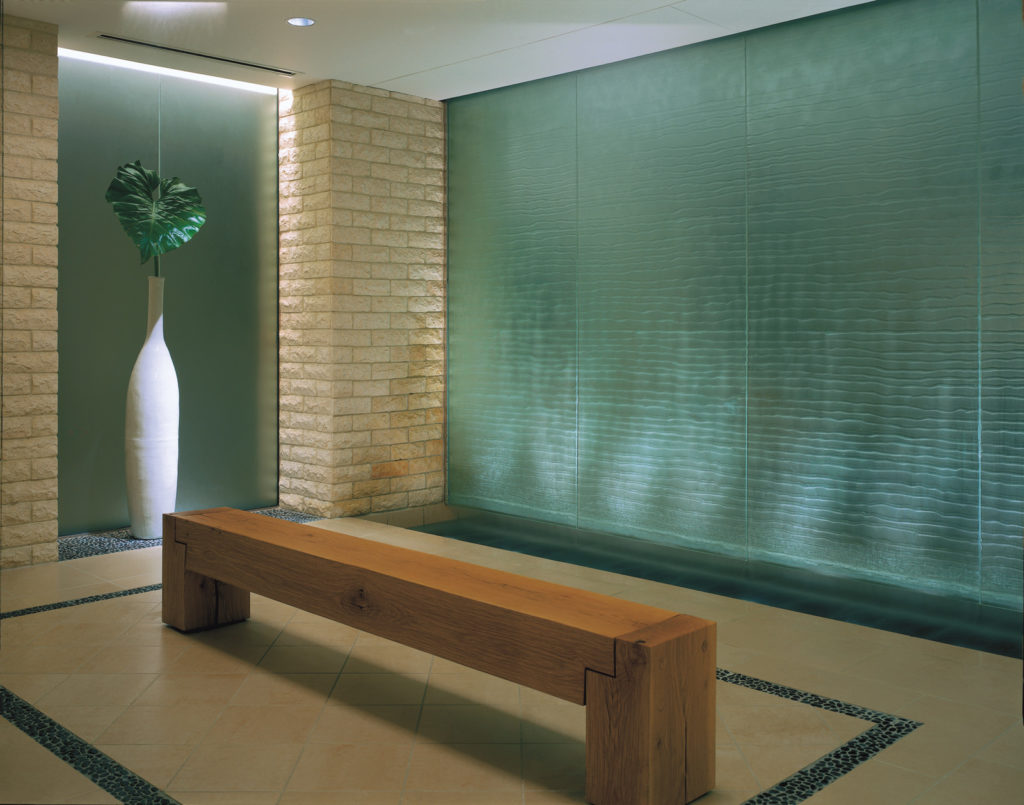 The Four Seasons Resort and Club Dallas at Las Colinas has long been known as a golf destination, but it's also home to the most impressive sports club and fitness center I've ever seen at a resort. It's the perfect partner for Well & Being, a spa concept that delves deep into all aspects of health and wellness at an unprecedented level.
Recently, I had a chance to meet Well & Being's CMO (that's Chief Medical, not marketing, Officer) Dr. Tieraona Low Dog, and experience Well & Being in Dallas for a couple days. Currently, the integrative customized program is only available at the Four Seasons in Dallas (pictured here), the Fairmont Scottsdale Princess , and Red Rock Casino, Resort and Spa with more city locations to come. but a third location will open in Las Vegas this summer with more city locations to come.
There are so many components to the program and each guest can pick and choose from activities and treatments that most interest and benefit him or her. Simply dip your toe in the water with a group fitness class, massage or facial. Or order from the healthier Well & Being menu selections if you're looking for a flavorful, nutritious meal.
For the most comprehensive experience though, I recommend getting a personalized fitness prescription, which involves hopping in the BodPod – the gold standard in measuring body composition. You'll sit as still as possible wearing a swimsuit in a small chamber for two or three one-minute intervals. It's quick and painless. Well, painless until you see the results. Most people are at a higher body fat percentage than they expect, which can be disheartening at first, but the Well & Being team gives you the fitness and nutrition tools you need to achieve your wellness goals.
In just a few days, I tried several new classes and treatments that you don't typically see offered, even at high-end resorts, including acupuncture and aerial yoga. Acupuncture and needles didn't seem so intimidating when I was in a beautiful Four Seasons resort in Dallas, and Sarah my acupuncturist was so well-versed in Traditional Chinese Medicine. She placed 10 needles in me, a few in my left ear and several around both of my ankles, to help me with tightness in my hips and low back thanks to frequent airplane travel. She left the needles in for almost an hour, while working on my shoulders and back with tui na (Chinese deep tissue massage) techniques.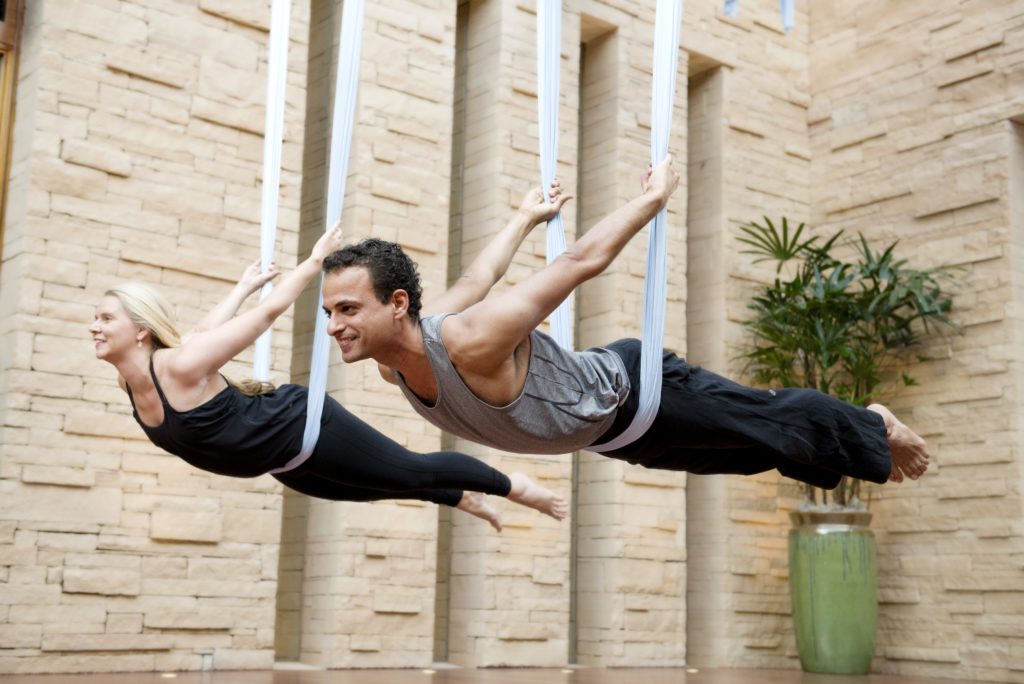 I felt like a kid again trying AntiGravity aerial yoga for the first time, and although we only got through some basic moves – Spiderman, Taut Dog, Swoosh Swings sand Swan Dive, I am now hooked. The silk hammock is super soft but strong. Our instructor, Meg Plotsky, said it can hold up to 4,000 lbs – the weight of a baby elephant! Ending our class cocooned in floating savasana was such a relaxing experience and I felt unbelievably light. Meg said that students grow an average of half an inch in just one class from the inversions. The growth is sadly only temporary, from stretching vertebrae and lengthening out the spine. If you feel like you're standing a little taller after class though, it's not an illusion!
Beauty is certainly not forgotten either. Your body will be feeling great and the Four Seasons spa and salon will ensure that your skin and hair are in their best shape to match. Book the HydraFacial well in advance, since the spa only has one Vortex-Fusion machine and it's in high demand. The buzzing machine and gentle suction might not be as relaxing as you're used to with facials, but this is one of the most effective facials for delivering immediate results with non-invasive techniques. The treatment itself isn't new, but it's still rare to find at hotels. The machine does everything – lymphatic drainage, cleansing, exfoliating, extracting and finally infusing your skin with serums targeting your skin concerns. Once you have a dewy glow, head to the salon for a blowout with Oribe shampoo and styling products that smell so good you won't even need perfume. When you head home, you'll have a few new nutrition and fitness tips in your back pocket to bring this fresh sense of wellness home.