Why World Spa Brooklyn Is Your New Big City Spa Destination
---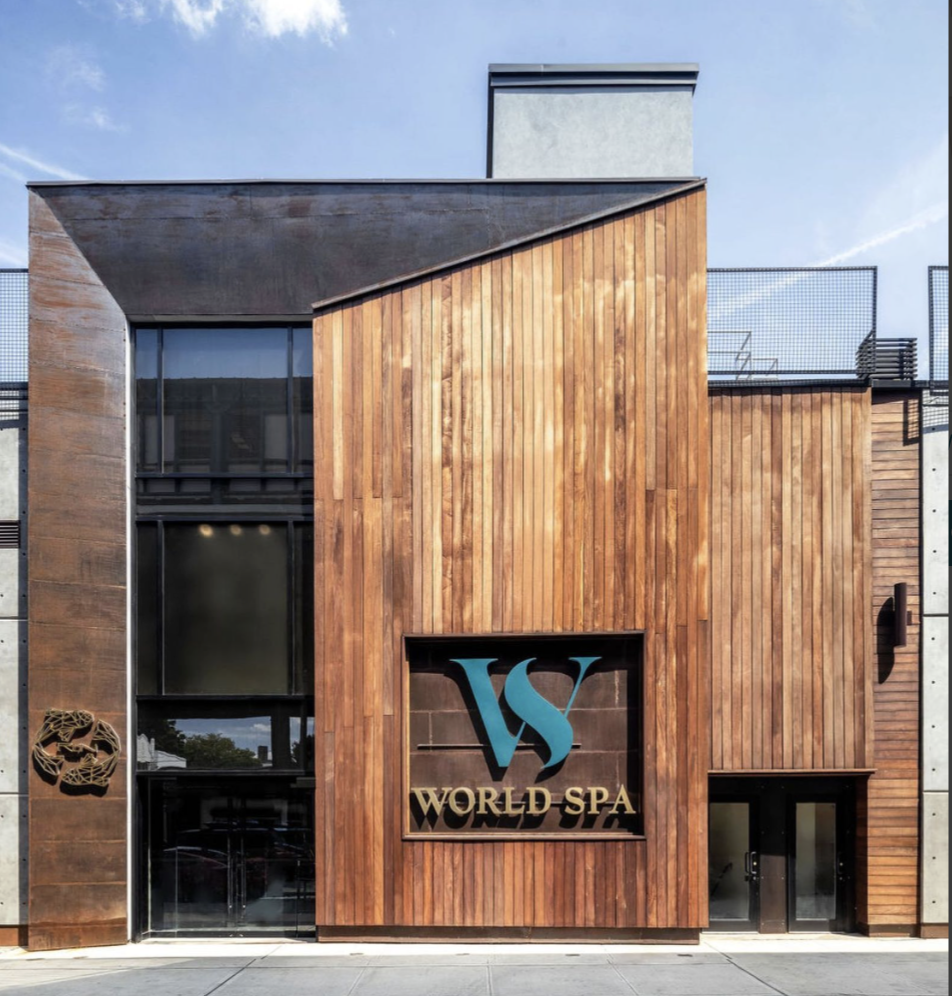 After a long day of exploring one of New York's most famous boroughs, most of us wouldn't say no to a calming foot soak. But what if we told you that we could do even better, in the form of relaxing massages, facials, and more at World Spa Brooklyn? As a Spafinder partner, trust us when we tell you that this "urban bathhouse" is so much more than just a hipster's paradise. In fact, it's a luxury haven for spa enthusiasts from across the globe! World Spa Brooklyn blends unique cultural techniques with classic spa days for a state-of-the-art experience. And you'll get in touch with your worldly and wellness-loving sides with a visit to Brooklyn, NY.
A More Worldly Take on Wellness
New York is already known as a melting pot for various cultures and backgrounds, but World Spa Brooklyn takes things to the next level. This facility offers experiences from every corner of the globe — including authentic Russian banyas, Turkish and Moroccan hammams, Finnish saunas and more! Have you really lived until you've entered the Himalayan salt room for a cleansing treatment, helping you soothe respiratory issues and achieve radiant skin? The answer is no, and it's just the beginning of the culture-blending practices at this Brooklyn spa.
A Long List of Luxury Spa Services
While you may have a preference for your monthly massage back home, the spa menu at World Spa Brooklyn is simply irresistible! It features dozens of massage therapies, body treatments and cabana body work options to deliver a personalized and perfect experience every time. Are you in the mood for a pure relaxation massage and Charme D'Orient Body Scrub Treatment one day, and a Charme D'Orient Slim & Glow Treatment with a hydrafacial the next? Anything is possible at this premium spa, which also offers signature therapies like the Venik Platza and Venik Foam rituals, respectively.
State-of-the-Art Facilities
50,000 square feet, three floors and endless spa treatments from every region? Yes, please. Every inch of World Spa Brooklyn is built with passion and purpose; combining ancient wellness practices with modern spa techniques for a groundbreaking way to relax. While the enormous facility may seem overwhelming at first, it's also perfectly on-brand with the urban delights of New York! Get off the Brooklyn streets and into the spa with this innovative, all-new experience that's changing the wellness game nationwide.
Healthy Eats from Everywhere
Are you craving a post-facial smoothie? World Spa Brooklyn can help with that. The lounge features a wide variety of healthy refreshments from around the world, helping you refuel before continuing your best-in-class spa day. What's on the menu? The breakfast options include avocado toast, ham & cheese croissants and chia pudding, among other small bites. The snacks are a little on the fancier side, featuring caviar dips and Irish point oysters.
Meanwhile, those hoping for a main course have access to miso salmon and delicious prime short rib! Talk about feeding your soul and stomach, right? Even if you're craving a post-massage gossip session with your friends and a round of tea, kombucha, or coffee, you'll be more than happy with these healthy eats.
Break Free of the Brooklyn Lights
Don't get us wrong, Spafinder loves the live music, eclectic fashion and bright lights of Brooklyn as much as anyone. But where is a New Yorker to go when they need to unwind from all the intensity? It's simple…World Spa Brooklyn. We've told you about the benefits of a monthly massage, including back pain relief and reduced stress on the body and mind. And these perks may just be more prevalent for those living in the urban jungle. Our suggestion? Treat yourself to a monthly (or even weekly!) treatment in the form of a facial and/or massage at World Spa Brooklyn. It's just a subway stop away and the ultimate self-care essential for any New Yorker!