Your Complete Guide to Spa Gift Cards
---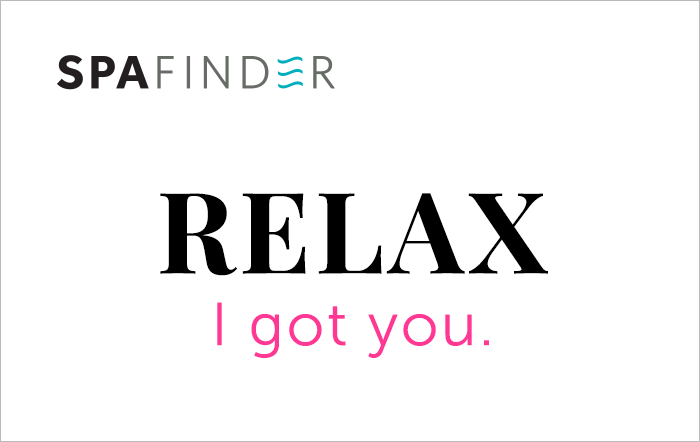 When friends or family open a present containing a spa gift card, their first reaction is excitement, followed by a big hug and lots of "thank yous." Then their imaginations kick in and they begin daydreaming about how they want to use your luxurious gift of spa. This is where the fun begins because the choices are endless, from a body-melting massage to a soul-soothing spa getaway. To make your gift giving easy and your present even more enjoyable, we've compiled this handy guide to spa gift cards.
Your Budget Comes First
First, decide how much you want to spend. Here's the good news: a spa gift card in any amount will be appreciated. If you're gifting a co-worker or a teacher and you are on a budget, choose a $25 card she can use for a manicure or pedicure. Or if you're selecting presents for your bridal party, consider spa gift cards from $100 to $150. And if this a very special occasion, give the ultimate spa gift: multiple cards towards a dream spa getaway at luxury spas like the Mandarin Oriental in Miami or the Hyatt Regency Huntington Beach. (If you're purchasing your card at Spafinder, you can gift up to $2,000 in value.)
What Can You Expect to Pay?
If you've looked at a spa menu or two, you're probably aware costs for spa treatments vary widely–based on the type of spa and where you live. Resort spas are generally more expensive than day spas, and of course luxury urban hotel spas can be pricey. Here are examples of the range in prices:
$25 to $100: spa manicure, pedicure, waxing
$100 to $150 and up: massage, facial or body treatment
$125 to $200: Specialty massage, such as a deep tissue or hot stone massage $200 to $450: Two or more services; may include half- or full-day packages $350 and up: Spa experiences or rituals$750 to $5,000 and up: Spa getaways or retreats
Last Minute or Plan Ahead
Spa gift cards are great for last minute gifts because you purchase an eCard and send it instantly or schedule for a future date. Spafinder cards are widely accepted by thousands of spas so your gift recipient can choose where he or she wants to enjoy the spa experience. You can also send the eCard to yourself, print it on nice paper and gift it with a card.
However, if you have a little more time and want to make an impression, send a classic Spafinder gift card along with a gift box and schedule your present to arrive on the special day. In addition, you can make your gift even more personal by including luscious spa products, a fragrant candle, a spa cookbook or a cozy robe.
Help Them Decide
Including a note with the names of popular spas that accept the gift card is a thoughtful touch. (Spa newbies especially appreciate this advice.) In addition, if you're sending a Spafinder card, you can recommend one of your favorites spas–perhaps The Peninsula Spa New York or Nurture Spa at Luxor, Las Vegas. Or suggest she use her card at Spafinder partner Zeel, the Massage On Demand® company that delivers massage to the home, hotel, workplace or event in as little as an hour, 365 days a year.
How Spafinder Works
There are a number of advantages for choosing Spafinder gift cards. They are super-relaxing to use. They are accepted at thousands of spas across the US and for at home massage services. In addition, the card never expires and your gift can be emailed for instant delivery or sent in a Spafinder gift box. Whether you're looking to send a simple "thank you" or celebrate a birthday, anniversary, new baby, special holiday or event, we think everyone on your gift list will welcome a Spafinder gift.
Send a Spafinder Gift Card. Perfect for everyone in your life.
Join Spa Insider today. Save up to 50% on spa offers and more.