5 Best Spicy Valentine's Day Gifts
Published: Monday, January 9th 2017
---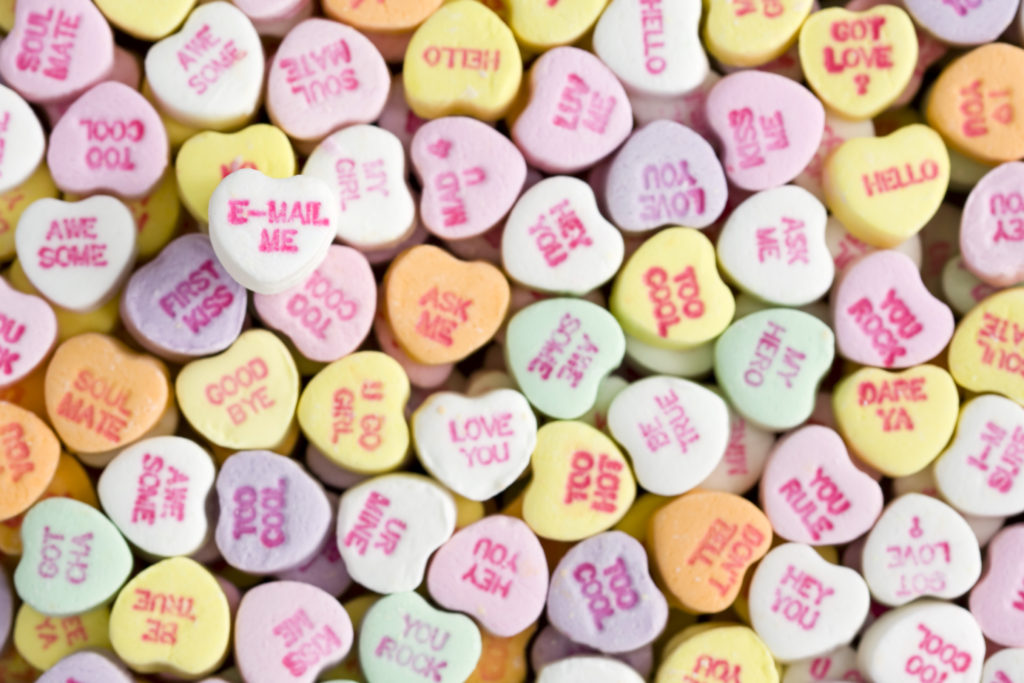 We love romantic, indulgent Valentine's Day gifts but we are especially fond of presents that are also healthy. Check out these picks for sexy and spicy Valentine's Day gifts for your favorite Valentine, or to send yourself some extra love.
Who Says Organic Isn't Sexy?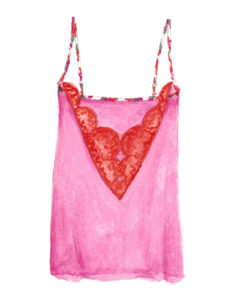 Lingerie can be so, so sexy and a very romantic Valentine's gift. Larkspurla designers clearly had film star and '60's sex symbol Bridget Bardot in mind when they created their sweet and seductive lingerie. Even better, their panties, bras, thongs, slips and nightgowns are made from fabrics that are healthy for bodies and the environment. This fine lingerie is made from GOTS certified organic cotton, botanic silk, and repurposed designer fabrics. Vegan options are available.
Romance is in the Air
You can't go wrong giving flowers for Valentine's Day and you can spice up the love with these three posies that are well known as aphrodisiacs. Lavender is famous for its relaxing qualities and its scent is known to stimulate sexual desire, especially in men. Exotic orchids are one of the most popular Valentine's Day flowers. Some produce vanilla beans, which also have a strong aphrodisiac effect. We can't forget the passionflower, which is said to have a positive impact on female hormones and has a rare and exotic look.
Get Naked with Chocolate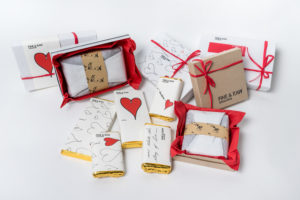 With raw chocolate's many aphrodisiac benefits, we were excited to discover Fine & Raw chocolates. This Brooklyn-based confectioner crafts artisan chocolates using organic ingredients and innovative low heat techniques to protect the chocolate's raw vitality and flavor. Fine & Raw has a sweet selection of Valentine's gift boxes and bars. If you'd rather eat your chocolate with a spoon or slather it on your sweetheart, the company offers creamy spreads.
Light Our Fire: Couple's Massage
What could be more romantic than being stroked and soothed, lying side-by-side…you get the picture.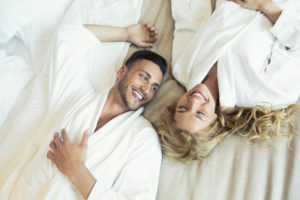 Many spas or hotels offer couple's massage in guest rooms with features like fireplaces, Jacuzzis, or dual soaking tubs. Plan the ultimate Romantic Getaway & take advantage of special offers on couple's massage, sensual spa treatments & luxury accommodations.
Treating you and your sweetheart to an at-home massage, offered by companies like Zeel, is another excellent option. The tandem treatment invites couples to get closer and reconnect.  Spas also offer classes led by licensed  professionals who teach massage techniques.
Say, "I Love You," Thousands of Ways
Rose petal baths, champagne facials, couple's massage, silky scrubs and sweetheart packages. What could be more romantic than a day at the spa? Almost every spa offers special treats for this romantic holiday. When you give a Spafinder Gift Card, your Valentine can choose whatever he or she desires.
Most recent from Tips, How-To's, & DIY Spa