Create a Sanctuary in Your Bathroom with a Bathing Ritual
Published: Wednesday, January 6th 2021
by Spafinder
---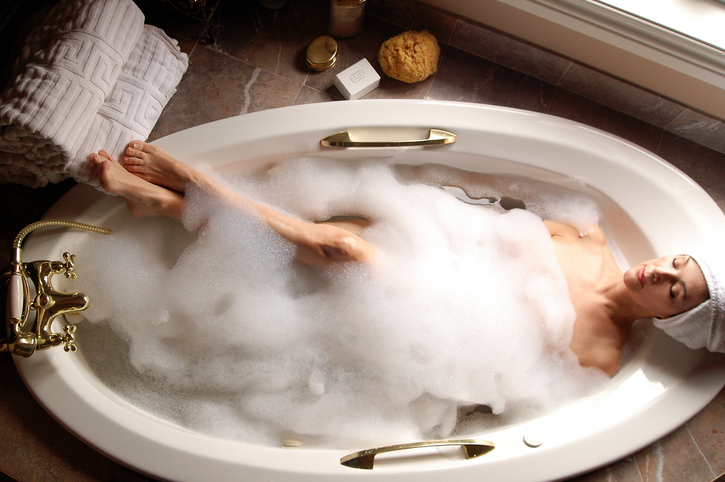 When it comes to curing stress, there's nothing better than drawing a luxurious bubble bath and enjoying some water immersion therapy. There's a reason why other cultures have long established bathing routines and rituals that promote health, socialization, and community. And while you probably don't have a communal bath to hang out in, it might be time to transform your ho hum bath routine into a luxurious bathing ritual.
Make a Commitment
You know those bath bombs you bought for yourself years ago? That scented candle that has never been lit? Well, it's time to starting using your bath products on the reg. Commit to a regular bathing schedule for yourself – a once a week bath of at least 30 minutes. If you suffer from dry skin, keep your bath to 15 minutes though, to avoid over drying. Make sure everyone in your household respects your carved out bath time and actually gives you the space and time you need to truly rewind.
Create a Space
Don't just fill your bathtub and get in – set the scene. Leave your phone outside the room, light a few candles, and fill your bath with essential oils. Those extra steps will be the difference between a regular soak and a restorative bath. For some scent suggestions, the wellness experts at Canyon Ranch suggests grapefruit, ginger, rosemary or peppermint to energize and beat fatigue. And they recommend chamomile, jasmine, lavender or patchouli for stress relief and relaxation. If you are suffering from stress knots or pushing your body from a work out, add some Epsom salt to your bath for an extra restorative edge.
Tip: For a trendy and relaxing soak, give CBD infused Well Bath Salts a try. These soothing salts are available for $19 in the Spafinder Shop. And you can use a Spafinder Gift Card to purchase.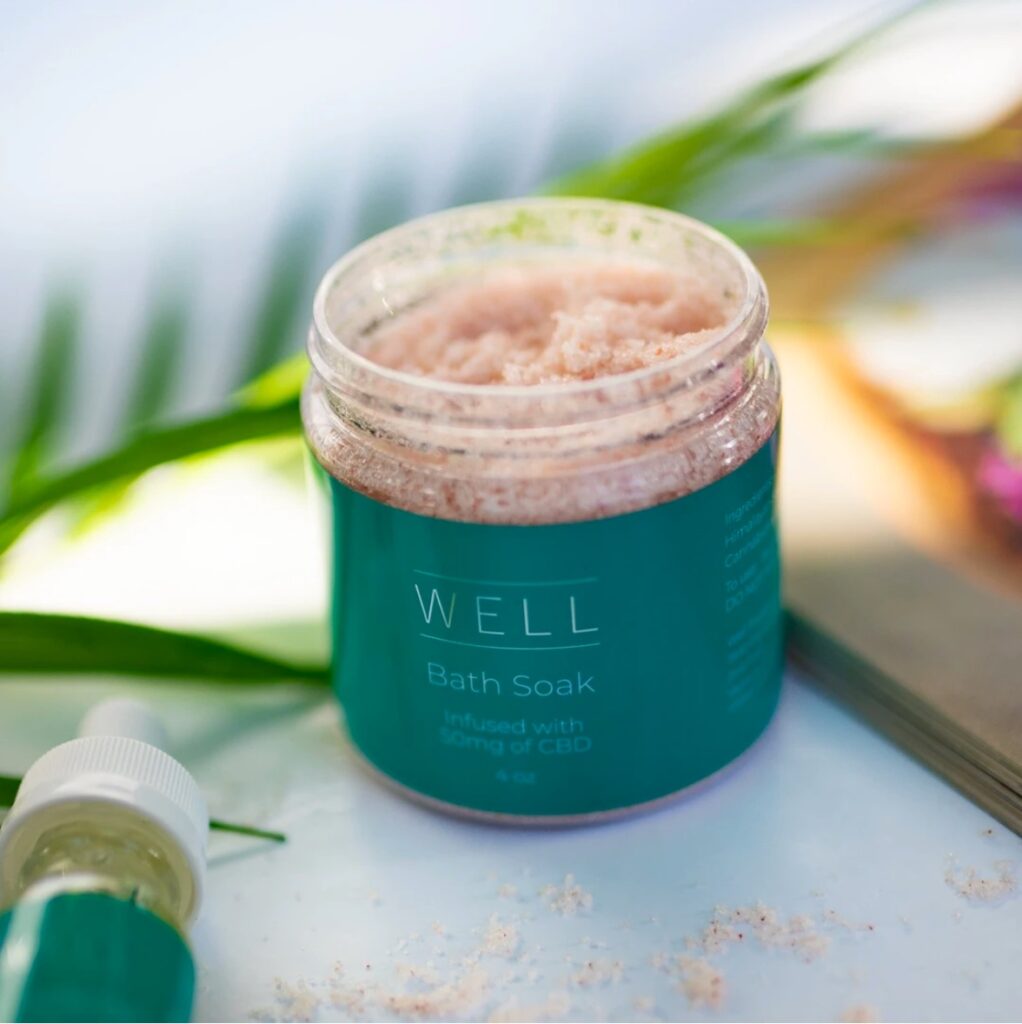 Focus on Your Mind As Well As Your Body
If you are stressing about your day during your soak, you won't benefit as much as you would if you stayed present. Try to calm your mind by developing a mantra or doing a guided meditation while you enjoy the warm water. That way, you won't just be thinking about the emails you should be sending and actually destressing from your day.
Tip: If you are having trouble blocking out the world, slip on a WiingsbyNeyda Wellness Face Mask featured in the Spafinder Shop. Wiings works your mind and body on three levels – thermal, magnetic vibration, and ayurvedic point placement.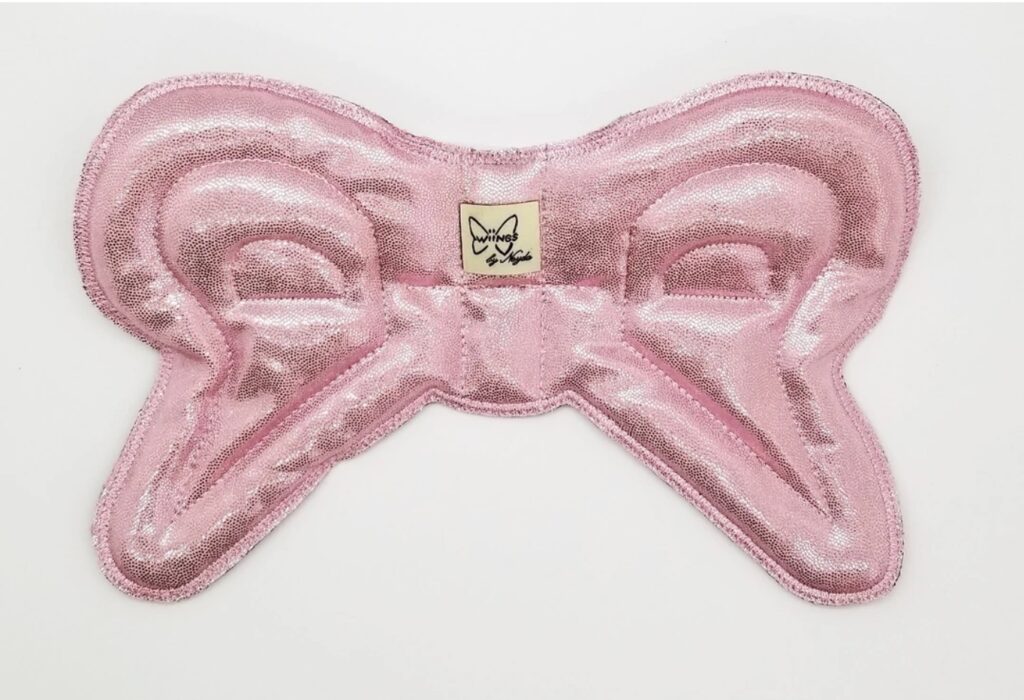 Remember to Dry Off with Care
Once you are ready to get out and reenter the world, keep your restorative mindset active by carefully drying yourself off. Pat the towel to avoid over drying your skin. Add a layer of lotion to lock in moisture and wrap yourself up in a cozy robe.
Tip: Finish your ritual with a facemask like the indulgence and age-defying Nanogold Repair Face Mask currently found in the Spafinder Shop.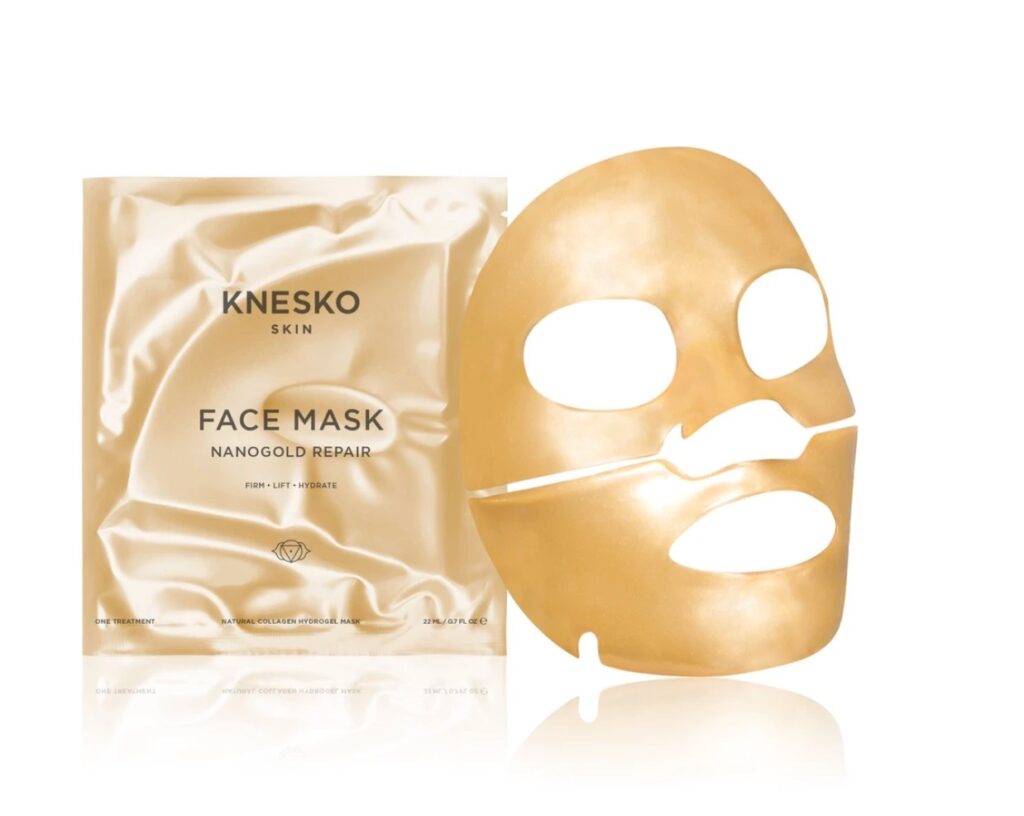 Now you know how to transform a regular bath into a bathing ritual. Don't you think you should start filling up the tub now?
Most recent from Tips, How-To's, & DIY Spa