Five Back To School Meal Prepping Hacks
Published: Monday, August 27th 2018
by Spafinder
---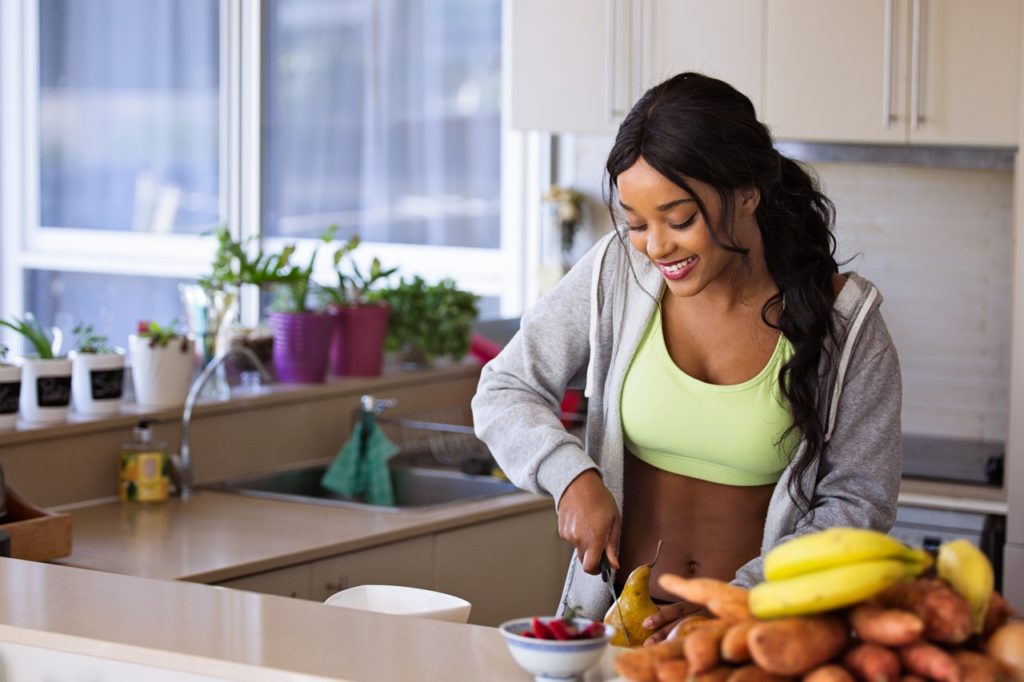 Preparing meals for back to school can be both a serious time crunch and stressful. We've got you covered with five no-drama tips that will save time and money. In addition, because we're Spafinder, each hack will make planning nutritious meals easier, and you'll avoid the pitfalls of ordering in or grabbing fast foods. We're all for that!
Hack One: The Wisdom of Lists
You knew we were going to say it. Successful meal prepping requires a plan. Start each week by making a quick list of lunch and dinner menus. Then, create your shopping list and check it twice to be sure it includes plenty of fresh, organic veggies. You can handle breakfast by having lots of choices on hand, such as low-sugar cereals, ingredients for smoothies, fresh fruit, hard-boiled eggs and nut butters for toast.
Hack Two: Chop, Chop and Prep Ahead of Time
There are over 1,000 meal delivery companies in the U.S., all promising to save time by eliminating the need to plan meals, shop for groceries and prep ingredients. But let's face it. Meal delivery can be expensive and you may still have to do the cooking.
If you make time for chopping, slicing and dicing vegetables as soon as you return from the farmer's market or grocery store, all your veggies will be ready to cook or throw in a lunch bag. In addition, chopping vegetables is a form of meditation because the precision and repetition grounds our minds in the present moment.[1] (Or go ahead and buy pre-chopped vegetables.)
This is also a good time to put snacks like nuts and trail mixes into ready-to-go- containers, prepare sauces and salad dressings and boil enough eggs for the week.
Hack Three: Healthy Up Frozen Dinners
This deceptively simple hack is one of our favorites. Keep a few healthy frozen dinners on hand for nights when you are exhausted or running late. Then, steam some pre-chopped veggies and stir a heaping portion into your heated entrée. We like adding broccoli, carrots and snow peas to Amy's Pad Thai but you can make any frozen entrée healthier with veggie mix-ins or toppings–even pizza.
Hack Four: Spiralize It, Baby
Substituting spiralized vegetables for any pasta dish has been one of the top food trends in recent years. You could spend hours peeling veggies into flat, thin strips or by using a special spiralizer tool. Or you could head to the refrigerated food section in your favorite supermarket and buy pre-spiralized vegetables, from squash to sweet potatoes. These tasty noodles are loaded with vitamins and can be consumed cooked or raw. Plus, they are a terrific option for people following a gluten-free diet or looking to reduce carbs. Genius.
Hack Five: Roast Different Foods at the Same Time
Here's a tip from the healthy living experts at Beach Body on Demand[2]. Roasting vegetables, potatoes, chicken breasts, etc. all at the same time means you can prepare protein and veggies for the week in about 30-45 minutes. Place pre-cut veggies on baking sheets, place the chicken in a shallow roasting pan, add seasonings (or not) and roast away.
Sign up to receive more insider tips and special offers.
Get ready for back-to-school with a Spafinder Gift Card.
[1] KQED Food, Chop Your Way to Enlightenment: An Illustrated Guide To Mindful Vegetable Cutting, Lila Vokas, February 2016
[2] Beach Body On Demand, 10 Tips to Make Meal Prep Easier, Kirsten Morningstar, October 2016
Most recent from Tips, How-To's, & DIY Spa