Galentine's Day Girl's Night In – Spa, Beauty, Food & Friendship
Published: Sunday, January 31st 2021
by Spafinder
---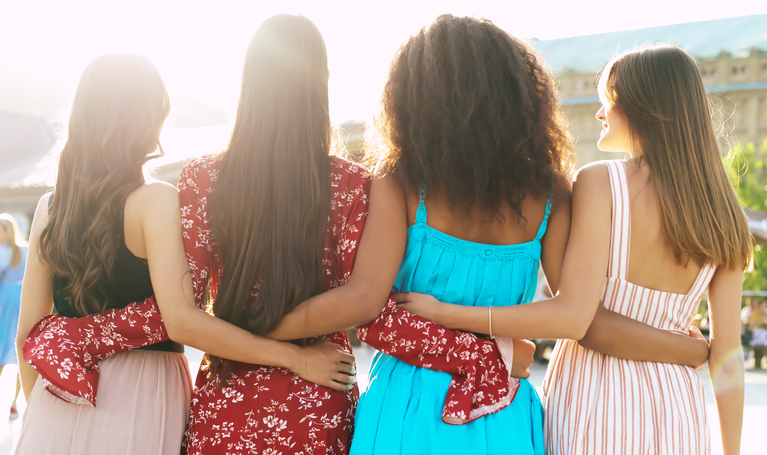 We've been thinking about hosting a Girls Night In Galentine's Day party so we turned to Carrie Colbert, brand ambassador and mentor to female entrepreneurs, for ideas. Here are some of our favorites – and because we're Spafinder, we added a spa and beauty twist.
Keep It (Spa) Simple
Carrie recommends keeping your Girls Night In party simple; there's no need to stress and worry. Dress can be casual – even sweats or fitness wear. Spafinder takes Carrie's advice a step further: invite your guests to bring or wear a spa robe. This works out perfectly for virtual gatherings. And its' a great way to instantly make your Galentine's Day Party a spa party.
We love UGG's super-soft robes like the "Blanche" short robe at $98.
Flowers Make Every Party Special
If you're hosting your Girls Night In Galentine's Day party at home, fill the room with flowers. And if you're holding a Zoom party, invite your guests to include a bouquet of their favorite blooms in the screen shot. It will be a beautiful conversation starter.
Try to choose organic flowers grown without chemicals or pesticides. It's a caring way to show your love for wildlife, farm workers and our earth.
Find organic flowers at farmers markets and many floral or grocery stores. Online retailers like The Boug Company ship blooms grown by sustainable growers across the U.S. Bouquet shown, from $39.
Serve Scrumptious (and Healthy) Nibbles
Don't worry about preparing a full meal for your Girls Night In Galentine's Day Party. Bite sized nibbles and tasty wines, cocktails or mocktails are easier to serve and eat – and they keep you out of the kitchen. If you're Zooming for Valentine's or Galentine's Day, invite your guests to bring their favorite snack, cocktails or treat to the party and share the recipe. It's a fun way to keep the love going.
Speaking of recipes, here is one of our favorites from the Spafinder archives: tangerine scallops from Pritikin Longevity Center and Spa.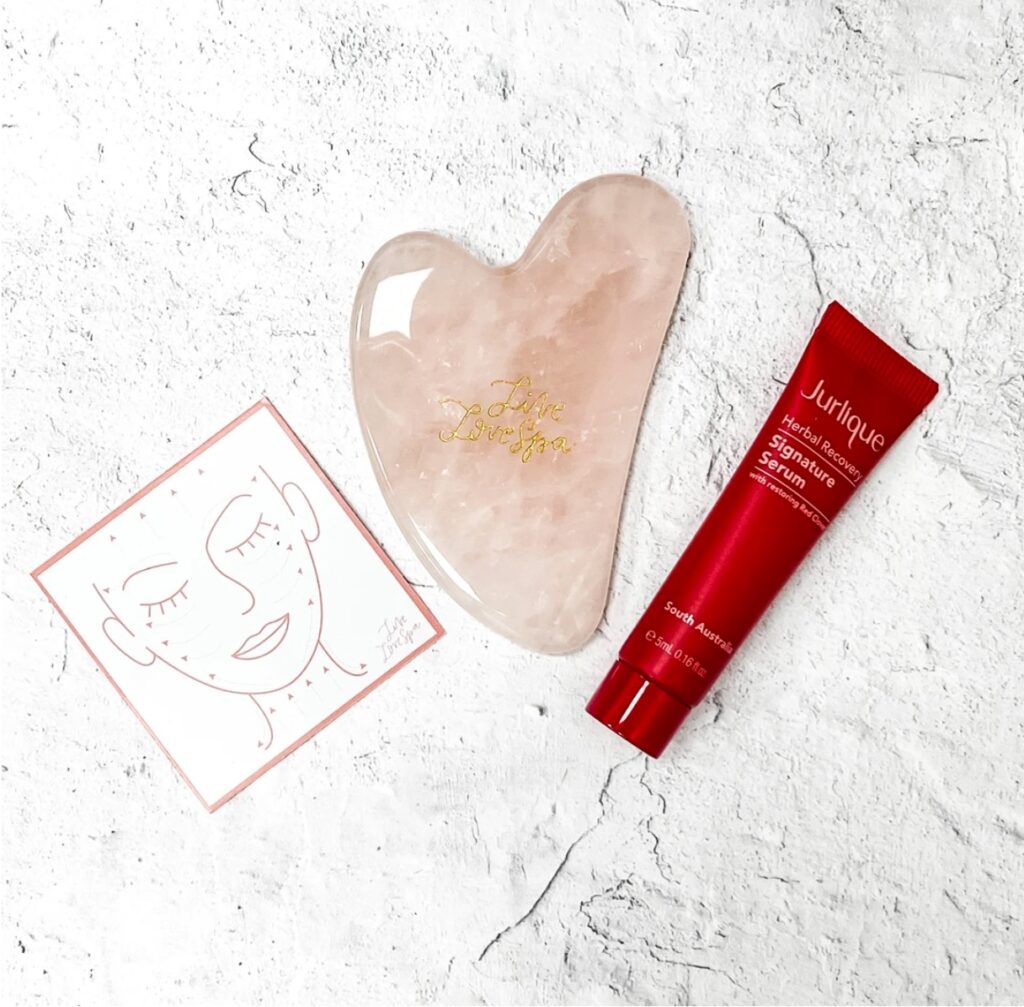 Add Spa Treats and Favors
We think everyone loves a spa party – especially on Galentine's Day. Invite your guests to wear robes or spa loungewear (see above), serve yummy treats, choose some relaxing music and enjoy DIY spa experiences or treatments. If you're planning at-home facials, watch this video from Sarah Chapman, facialist to Victoria Beckman and Meghan Markle, for tips and advice.
Sarah recommends a face roller for stimulating blood circulation and tightening the skin. We also like this rose quartz gua sha gift set, available in the Spafinder Store.
At $19.05, the gua sha gift set makes a great Galentine's Day Party favor or gift. It's available in the Spafinder Store and you can purchase with your Spafinder Gift Card.