How to Get Started with Home Gardening
Published: Friday, June 4th 2021
by Spafinder
---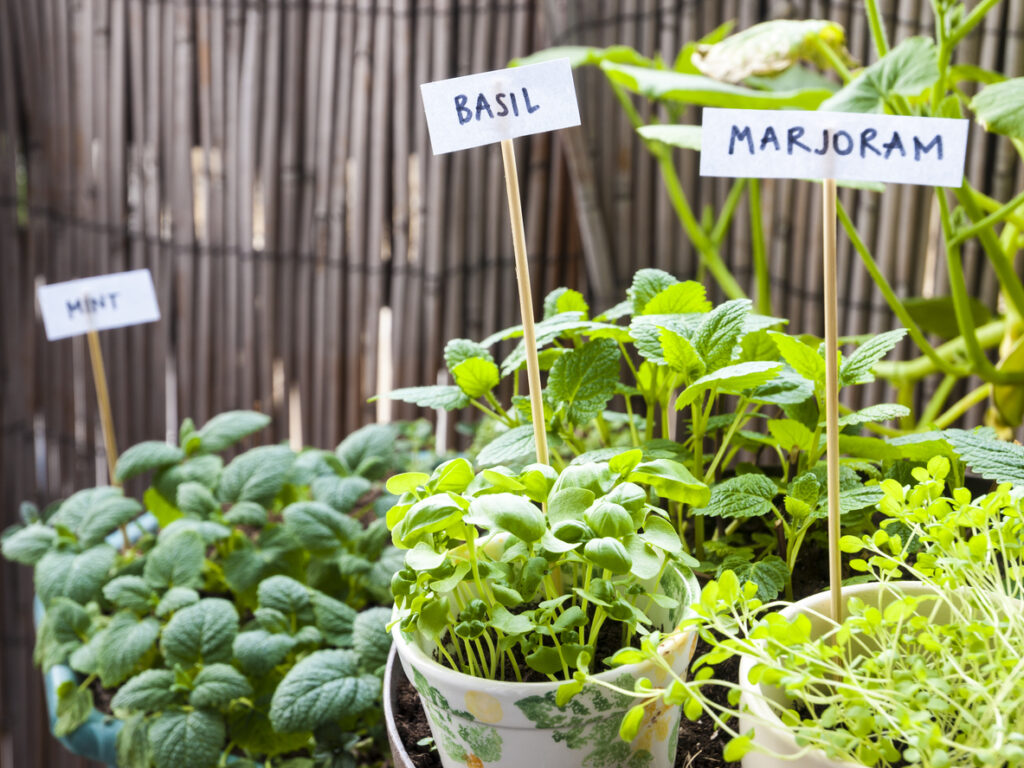 Home is where your garden is, especially when the most colorful plants sit on the windowsill or your bedside table. Don't get us wrong, growing broccoli and lemons in the backyard is lots of fun. However, there's something special about starting an herb garden in your kitchen that you can admire as you cook… knowing that hints of homegrown basil and oregano will be adding spice to your spaghetti soon enough. Our friends at Back to the Roots and Lettuce Grow carry exclusive home gardening kits that let you find your roots (literally) and start a plant community right from your windowsill or living room. Get started with the following tips from Spafinder!
Location, Location, Location
It may seem obvious, but your home garden needs plenty of sunlight to effectively grow to its full potential. This is why the windowsill is such a popular location for your plants. We think the Organic Lavender Windowsill Planter from Back to The Roots is the ideal choice for those who love relaxing scents and positive vibes in the home. Of course, the question of which windowsill is entirely up to you. Lavender looks lovely in a bedroom or office, while the Microgreen Grow Kit with Ceramic Planter features delicious and nutritious microgreens that are great for the kitchen. Just choose the best location that's packed with sunlight and in close proximity to water, and you're good to grow!
Choose Your Plants Wisely
Do you want to grow healthy food, or just have a plant that smells nice in your kitchen? How much work do you really want to put into your home garden? How much space do you have? These are all questions you must consider before becoming an indoor plant mom, and you can easily find one that suits your lifestyle. For beginners, try The Farmstand from Lettuce Grow. It's a "self-watering, self-fertilizing" plant kit that lets you grow everything from cilantro and chives to strawberries and lettuce — with very minimal work. You can also try the Organic Mushroom Grow Kit from Back to the Roots, which only requires you to mist daily with water before providing you with delicious food within 10 days. Pretty easy, right?
Try Glow Rings
In addition to their spot by the windowsill, your indoor plants can also benefit from innovative tools like the Glow Rings from Lettuce Grow. According to the brand, these high-efficiency LED lights "draw 96W and are fine-tuned to facilitate seedling growth," making them the ideal accessory for the Farmstand. They're also made for people who live in areas with very little sunlight, but want to keep their indoor garden alive and growing!
Discover Aquaponics
If you wish to garden with your children, or simply become a mom of two living things… try aquaponics with the award-winning Water Garden from Back to the Roots. Adding a betta fish to your tank will create a self-cleaning environment that can do it all. The fish waste fertilizes the plants up top to produce fresh food, while the plants clean the water to leave less work for you. It's a fun, fresh, and educational way to practice your home gardening skills!
Looking for more home gardening ideas? Find kitchen window herb garden tips here plus an easy-to-follow video.
Have an occasion to celebrate? Gift Spafinder Gift Cards.
Most recent from Tips, How-To's, & DIY Spa