2019 Spafinder's Premier Spas of the Northeast
Published: Wednesday, February 27th 2019
by Spafinder
---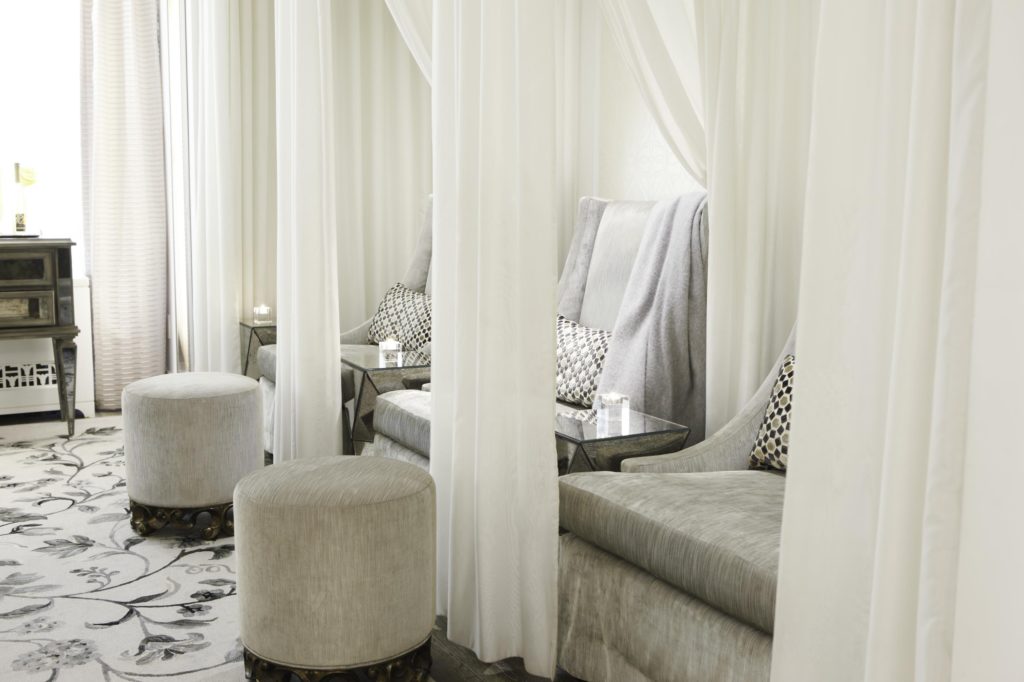 [vc_row][vc_column][vc_column_text]Spafinder's Northeast collection is highlighted by locations in New York and New Jersey, but also surprising destinations in Connecticut, Ohio, Pennsylvania, Virginia, Vermont and Massachusetts.
Our Northeast is full of breathtaking spas within luxurious hotels, boutique hotels and beachfront properties. In some cases, wellness retreats pair with top spas and scenic mountainsides.
Peruse our list to get a flavor of what's available and you can of course visit all of our listings at find.spafinder.com.
The Difference
Welcome Face Yoga treatments, diamond facials and specialty treatments. Explore multi-room spas within 32,000 square feet. Re-examine wellness at escapes like Shane's Diet and Fitness Resort. Dip into true luxury at the Guerlain in New York. We invite you to view this collection and hope you try a visit at any one of these delightful locations.
Let's get started with our best of New York![/vc_column_text][vc_single_image image="74578″ img_size="full"][/vc_column][/vc_row][vc_row][vc_column][vc_column_text]
Spafinder's Best of New York for 2019

Premier Partner
Location
Why we love it
Viana Hotel and Spa
Westbury, NY
Will delight even the most seasoned spa-goer featuring varying massage modalities, botanical based skin-care services like the Elemental Herbology Harmonizing Facial, mud wraps, and shea butter and sea salt scrubs.
Guerlain Spa at The Plaza Hotel
New York City, NY
Guerlain Spa at The Plaza Hotel provides its own touch of glamour inside the landmark hotel. Exotic, signature services such as the Guerlaine Méthode and the iconic Orchidée Impériale are rejuvenating in unexpected ways.
Ampersand Salon and Spa at Hotel Saranac
Saranac Lake, NY
Named for the majestic and peaceful mountain overlooking Saranac Lake, Ampersand's menu of creative offerings celebrates local ingredients and traditions handcrafted for your needs and wishes.
Skaná Spa at Turning Stone
Verona, NY
The 33,000-square-foot facility has 12 treatment rooms, including a private VIP suite, full-service salon, fitness center and therapeutic co-ed mineral pool.
Buttermilk Falls Spa
Milton, NY
Tucked away on 70 acres dotted with expansive lawns, murmuring streams and flowing waterfalls, the 3,000-square-foot Buttermilk Falls Spa is a vision of calm and seclusion.
Shane Diet, Weight-Loss & Fitness Resorts
Ellenville, NY
Shane Diet & Fitness Resorts offers a destination weight loss resort program tailored to adults 18-65+ and offering guests the opportunity to lose weight, focus on making lasting healthy lifestyle changes and have a fun vacation to boot.
August Moon Spa at La Tourelle
Ithaca, NY
The spa offers a full menu of healing services bringing Eastern and Western therapies together, including massage, facials, body wraps and scrubs, vinotherapy, and spa day packages.
La Prairie Spa at The Ritz-Carlton New York
New York City, NY
The spa offers an extensive menu of facials, body treatments, and nail services as well as in-room indulgences.
The Peninsula Spa New York
New York City, NY
Exercise enthusiasts can get their fix in the Life Fitness-equipped fitness center, or in complimentary group yoga, mat Pilates, aerobics and core workout classes.
Whiteface Lodge
Lake Placid, NY
Treatments are inspired by the Adirondack setting and incorporate regional ingredients such as maple butter, as well as certified organic and pharmaceutical-grade facial products.
The Ritz-Carlton, Westchester
White Plains, NY
Indulge in experiences like Winter Solstice, Spring Equinox, Summer Solstice and Fall Equinox or choose from a tempting array of massage services, body treatments, and facials.
Mirror Lake Inn Resort & Spa
Lake Placid, NY
Guests begin their time at the spa in separate men's and women's spa sanctuaries featuring marble and mahogany, plush sitting areas with fireplaces, a whirlpool, and eucalyptus steam rooms.
Cornelia Spa at The Surrey
New York City, NY
The spa's intimate ambience is enhanced by five treatment rooms, each appointed with its own shower facility, and guests do not need to leave the privacy of their own room for changing.
Spa de La Mer at Baccarat Hotel
New York City, NY
An extensive menu of spa services features bespoke massages, facials, body scrubs and polishes and hydrating wraps.
Mohonk Mountain House
New Paltz, NY
Two 80-foot-long glass-enclosed verandas connecting to a solarium with a stone fireplace provide views of the lake. Other features include an indoor pool, an outdoor heated mineral pool, and 16 treatment rooms.
---
Spafinder's Best of New Jersey for 2019

Premier Partner
Location
Why we love it
Ocean Place Resort & Spa
Long Branch, NJ
Choose from a rejuvenating selection of customized day spa packages, including personalized services, treatments and a complete spa vacation experience.
Bliss® Spa at W Hoboken
Hoboken, NJ
Features a retail beauty boutique, a luxe nail lounge with three manicure and two pedicure stations, ten treatment rooms, and men's and women's lounges.
Spa Toccare at Borgata
Atlantic City, NJ
Spa-goers watch a plasma-screen television while waiting to be escorted to one of the spa's 31 wet and dry treatment areas. The especially extravagant couple's treatment room has a private bathroom, relaxation area and whirlpool.
The Red Door at The Seaview Resort
Galloway, NJ
The Red Door offers everything from skincare, massage and body treatments to nail care, hair design, and make up artistry.
The Red Door at Harrah's Resort Atlantic City
Atlantic City, NJ
Amenities include high-tech manicure and pedicure stations with individual flat-screen TVs, as well as an in-spa retail and makeup department, a hair styling area, and separate female and male "wet zones".
Elements Spa at Crystal Springs Resort
Vernon, NJ
Elements is a very special Shangri la, where the healing powers of the earth have been incorporated into breathtaking design and rejuvenating services.
Immersion Spa at The Water Club at Borgata
Atlantic City, NJ
The Water Club is a stylish retreat, with 800 water-view guest rooms, meeting space, and a location adjacent to the opulent Borgata Hotel Casino & Spa, known for its nightlife, entertainment, gaming, and dining.
Marriott Princeton Hotel & Conference Center at Forrestal
Princeton, NJ
The spa addresses every facet of the body-mind connection, with services that include facials, massage, wraps, and salon treatments such as manicures, pedicures, and more.
Reflections Spa at Grand Cascades Lodge
Hamburg, NJ
Guests can indulge in unique treatments such as the Thai yoga massage; and "The Wine Cellar" services, which incorporate wine and grape-seed extracts.
---
Spafinder's Best of the Rest of the Northeast for 2019

Premier Partner
Location
Why we love it
Agora Spa at The Stamford Marriott
Stamford, CT
Dedicated to providing a calming sanctuary for guests. The spa, open seven days a week, has six treatment rooms, including a couple's room.
Mandara Spa Mohegan Sun
Uncasville, CT
Mandara Spa is renowned for its time-honored therapies, which infuse ancient Balinese healing touches.
Martha's Vineyard Holistic Retreat
Martha's Vineyard, MA
Lymphatic massage, body wraps, essential oil detox skin care, cellulite treatment, coffee enema, and ozone therapy are available.
The Lakehouse Inn & Winery
Geneva, OH
Spa at the Lakehouse Inn welcomes guests with contemporary style and a tranquil ambience and a location directly across the street from Lake Erie.
Mandarin Rose at The Lancaster Marriott
Lancaster, PA
A serene wellness haven featuring a blend Asian and eastern modalities that emphasize a holistic approach to healing.
Lodge at Woodloch
Hawley, PA
Guests can recline by the fire at the coed Whisper Lounge following treatments or enjoy the heated outdoor terrace with infinity-edge whirlpool.
Nemacolin Woodlands Resort
Farmington, PA
Amenities include a full-service fitness center with squash court, salon, boutique, and wet treatment areas with an indoor pool and whirlpool tubs.
Stoweflake Mountain Resort & Spa
Stowe, VT
Surrounded by the scenic splendor of Stowe, the Spa at Stoweflake celebrates Vermont's natural abundance.
Topnotch Resort
Stowe, VT
Combines the resort's natural setting with country style, complimented by cozy fireplaces, decorative wall coverings, and hardwood floors.
Stowe Mountain Lodge
Stowe, VT
An on-site Alpine Concierge® can make arrangements for guests looking to spa, ski, fly fish or play a round on the championship golf course.
The Ritz-Carlton, Tysons Corner
Mclean, VA
The day spa envelops guests in tranquility with a full complement of massage, body, and skin-care treatments designed to rejuvenate the body, mind, and spirit.
Spa of Colonial Williamsburg
Williamsburg, VA
Enjoy specialized treatments such as the Massage Sampler, which combines a sampling of Swedish, reflexology, sports, hot stones, and aromatherapy modalities.
The Ritz-Carlton Georgetown
Washington, DC
Signature rituals from Eminence Organic and Dr. Dennis Gross Skincare are available, as are weekend spa retreats.
[/vc_column_text][vc_single_image image="74272″ img_size="full" alignment="center"][/vc_column][/vc_row]
Most recent from Editors' Picks