Ask Susie: Beginner Yoga
---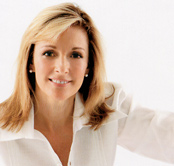 QUESTION
I'm looking for a spa that can deal with beginner yoga enthusiasts.  I have only tried yoga once before.
P.A.
ANSWER
Yoga has become so popular these days that it is quite easy to find a variety of yoga classes in your area if you live in or near a city.  The easiest way to find options is to use the www.spafinder.com website and simply type in "yoga" in the search bar labeled "Find & Book" and then put in your zip code in the search bar labeled "Where."
For example, since I live in New York, when I type in "yoga" with my "zip code" I get a list of hundreds of options.  These yoga locations are conveniently listed in the order of which is closest to my zip code.
While almost every yoga studio or spa that offers yoga has classes for beginners, I always recommend calling first to find out specifics.  It is definitely a good idea to begin yoga with a talented and well-trained teacher who gears the class toward first-timers.
Look for a new book coming out in February called The Science of Yoga:  Risks and Rewards by William J. Broad. I just wrote my response to an article in the New York Times referencing this book in case you are interested in learning more.
Susie
Most recent from Editors' Picks