2013 End of Year Crystal Ball on Spa and Wellness
Published: Saturday, December 28th 2013
by Spafinder
---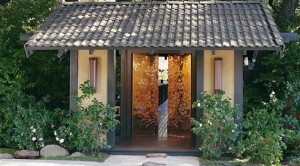 2013 is coming to a close and I have a few things on my  mind.  I had to neglect writing my blog for a while because of the 2013 Global Spa and Wellness Summit (GSWS) and a fair amount of travel – India, Hong Kong, Morocco – all in a couple of months.  (And yes I had the worst jet lag ever – even looking up online if people can die from jet lag.  Thankfully the answer is 'probably not' and I did learn what to do to snap out of it more quickly.  Hint – sunshine. ) So I feel the need to communicate a few things now – year end – so I can step into 2014 having had my say.  These are the things pulsing through my mind and heart and I plan to write short blogs about the following:
Revisiting our predicted 2013 Spafinder Wellness trends and grading myself from A to F
Sharing my "defining moments"  from the GSWS in India – now with the benefit of time and hindsight
Having a "heart to heart" with everyone about wellness tourism and why we must all align
Giving you a sneak peek of the 2014 Spafinder Wellness trends that will be announced on January 14th during a webinar (I can't wait!)
Secrets of the "new" Golden Door (spent a week there under new ownership)
Where things stand with establishing a Global Wellness Institute
So this is the blog telling you what the next blog is going to be about….and that I am going to try very hard to make them shorter – that's my New Year's resolution. Stay tuned.
Most recent from Editors' Picks