Get the Dream Girl's Getaway to Miramar Beach
Published: Monday, July 17th 2023
by Spafinder
---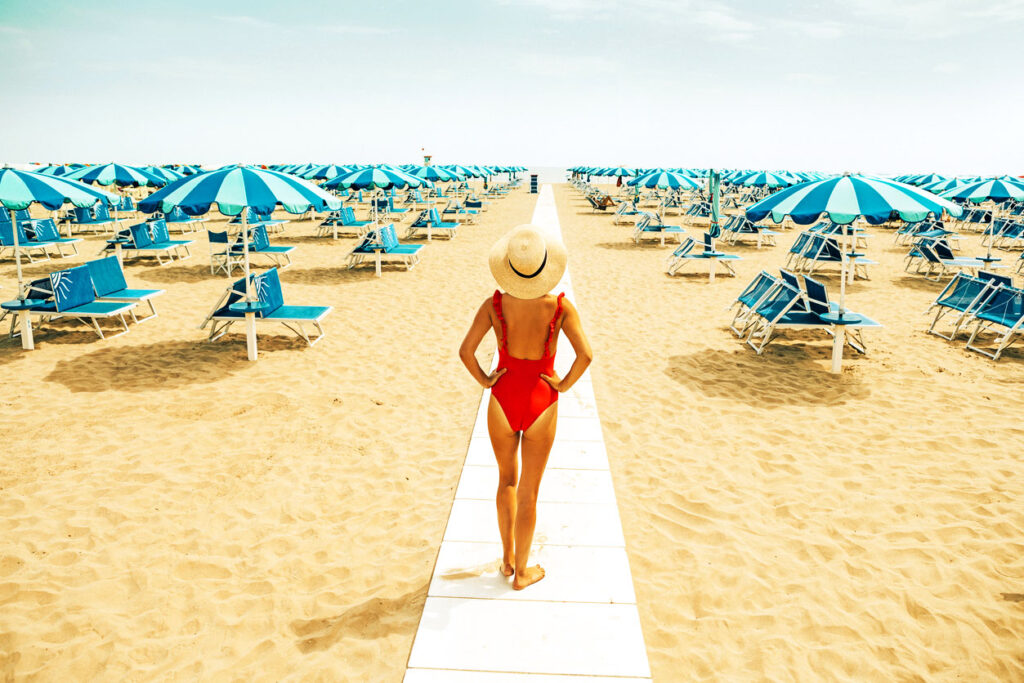 Your girlfriend's getaway is about to get a whole lot sunnier! It's time to book a flight to the Hilton Sandestin Beach Golf Resort & Spa in Miramar Beach, FL, where you're never far away from A) the water or B) a newfound sense of wellness. And don't even get us started on the mouthwatering seafood dinners or dreamy poolside views that were made for Instagram. Whether you're in the mood to swim, shop or practice self-care, you'll have a blast with your girlfriends at this beachside paradise. Here's why.
Sensational spa experiences + a special offer
This Miramar Beach hotel is home to the Serenity By The Sea Spa, now offering 20% off a Mindful Dream Body Wrap! This experience lets you and your gal pals enjoy lavender essential oils, gentle exfoliation, and body butter for a sense of pure bliss. All while you sip mimosas and catch up, of course. The spa also offers dozens more facials, massages, and body wraps for a customized self-care experience, and we'd recommend you try as many as you possibly can!
Beach days with your besties
Your beach adventure begins when you and your best friends arrive at Hilton Sandestin. The soft, white sand and sparkling turquoise waters create a quintessential backdrop for your girls-only trip — whether you're in the mood to relax, run along the coast or both! You can lounge beneath an umbrella with a drink one moment before playing beach volleyball the next. And it's the best way to enjoy a stress-free girl's getaway.
Retail Therapy
Are you in the mood to shop til' you drop? Because we sure are. The Hilton Sandestin is located near the Silver Sands Premium Outlets, a shopper's paradise with 100+ designer stores. We're talking Calvin Klein, Adidas, J.Crew, and more for a head-to-toe designer fit. How high-fashion is that? This experience allows you to treat yourself to some retail therapy, with an added bonus of a food court lunch and bonding session with your best friends. It's time to embrace your inner fashionista and shop for a few souvenirs!
Make a splash at the pool(s)
Sometimes you're just not in the mood for a beach day, and that's okay. In fact, Hilton Sandestin offers not one, not two, but three pools as a salt and sand-free alternative! With two outdoors and one indoors, your squad will be prepared for less messy, more chill waterside chats. You can read a book as you catch up with your gal pals, sunbathe without getting sand in your toes…the whole sha bang. These fresh spring water structures are the real deal for laid-back lounging, and you'll be looking super cool at all three pools.
A new sense of adventure
There's a reason why people from all over the world visit this resort… it's made for exciting, and adventurous experiences. It doesn't matter whether your ideal vacation involves nature or nightlife, because the Hilton Sandestin has both within just a few miles. Our suggestion? Engage in all the best activities that the resort has to offer, and make every moment count with your best friends in the world.
What does this mean, exactly? That's entirely up to you. For some, it's challenging your squad to a round of golf or tennis on the resort grounds, before heading to a surf-and-turf dinner. If you really want the best of both worlds, you can go for a daytime hike before hitting the town after hours. Miramar Beach is a versatile and very exciting city with nonstop activities to enjoy, and we can't wait to see you soak them all up on your girlfriend's getaway.